✈ A visit with the Queen, then the Moon and a "Batman" building – October 9, 2019
All Hail the Queen City!
Today's itinerary:
We land in Cincinnati for a bit to look at its startup momentum, the cultural attractions and sports teams.

Thanks to a Pittsburgh-based space robotics company, America is getting another chance to drive on the moon.

CNET has a smart home in Louisville, KY

A Minneapolis company is transforming the mobility industry.

Creighton U is researching age-related hearing loss.

And Name that Flyover city!
October 9, 2019
INNOVATION, ART AND THE REDS
Fountain Square, Downtown Cincinnati: Ryan Pflaum [CC BY-SA 4.0]
Cincinnati, start your engines! Innovation is taking center stage as the Queen City races into StartupCincy Week 2019.
The third annual event, which kicked off on October 7 and runs through the 11th, is a celebration of Greater Cincinnati's entrepreneurial ecosystem, spotlighting the "innovators, makers, founders, and disrupters" who have put the city on the Flyover Country startup map.
Founders, future founders, stakeholders, and enthusiasts can gain practical knowledge and strategic insights from business professionals and entrepreneurs who are sharing their expertise all week long. Resources run the gamut from accelerators to incubators to coworking spaces to investors.
The main venue for the free event is Cincy's "entrepreneurial epicenter," Union Hall, but there are sessions all over town, with a huge lineup of speakers, including Greg Crawford, president of Miami University, Brian Cobb, chief innovation officer for CVG Airport, Phil Castellini, president and COO for the Cincinnati Reds, and executive life coach Tarita Preston.
Need more proof of Cincy's startup momentum? Here's another big event to put on your calendar: this year's Cintrifuse Annual Meeting, dubbed "Inflection Point: The Moment to Win Is Now." The event is happening on November 5th, and it will feature members of the Cintrifuse team, founders, community leaders, and investors in an interactive discussion of Cincy's progress as "the #1 startup hub in the Midwest," as well as a look at the "strategic pillars" that are boosting the region's economic growth.
And when you're not busy launching your business…

Greater Cincinnati continues to attract top talent for its expanding startup ecosystem, in part because it offers a wealth of cultural and recreational experiences and activities. To wit (aka a short list of random examples):
The Cincinnati Art museum provides "a diverse, encyclopedic art collection of more than 67,000 works spanning 6,000 years"—along with traveling exhibits each year.

National Underground Railroad Freedom Center, whose mission is "to reveal stories of freedom's heroes, from the era of the Underground Railroad to contemporary times" via permanent and temporary exhibits, special events, and educational programs.

Broadway in Cincinnati presents professional Broadway touring productions. (Coming soon: Jersey Boys, Mean Girls, Hello Dolly!, and Disney's The Lion King.)

Cincinnati Zoo & Botanical Garden is the second oldest US zoo, renowned for its endangered species and breeding programs.

BB Riverboats offers sightseeing, lunch, and dinner cruises on the Ohio River, as well as kid-friendly outings and holiday events.

Oh yeah, and let's not forget sports

Cincinnati Reds (check out the Reds Hall of Fame and Museum)
Cincinnati Bengals (well DUH)
FC Cincinnati (this professional soccer club recently entered MLS)
Data from the Flight Deck
Population: 302,605

Females: 51.9%

Males: 48.1%

Median age: 32.4

Median household income: $36,429

Median home value: $146,100

Median rent price: $1,400

Cost of living: 8% lower than national average

Unemployment rate: 3.8%
CubeRover set to be first American-built moon lander since Apollo
Click to play video Image from CubeRover via Youtube. Or click image
Say what you want about Americans, but one thing is for sure: We were born to drive on the moon. And thanks to a Pittsburgh-based space robotics company, we're back, baby! Astrobotic (that's "Rastrobotic" for you Jetsons fans) has landed a $2 million contract from NASA to create CubeRovers, ultralight planetary rovers that will go to the moon in 2021. CubeRover will be the first American lunar rover since the Apollo days.

CubeRover is about the size of a shoebox and weighs only five pounds. It can carry its own payload of lunar goodies or it can team up with other CubeRovers to scout the area to find bigger stuff that can eventually be scooped up by larger landers.

Astrobotic, which was founded by faculty from Carnegie Mellon University, collaborated with the NASA Kennedy Space Center thanks to NASA's Small Business Innovation Research program. Because of CubeRover's small size, the rover is inexpensive enough to make scouring the moon within reach of commercial customers for the first time. That's a pretty cool partnership between NASA, academia, and small business.

So how's that bad mamajama tricked out? CubeRover will sport an all-wheel-drive system, a large solar array for recharging, and optional interfaces for adjusting payload types. There'll also be a smart vision system that can adjust to the resolution for the task at hand, allowing high def bandwidth for mission-critical targets, but lower definition for routine navigation to preserve bandwidth. No word yet on cup holders.
Our home is smarter than yours

Image by Pixabay
Ever wondered if all those smart home devices flooding the market are worth the upgrade costs? Curious if the convenience factor of a smart fan or smart oven outweighs the sticker shock? Well, there's a custom home built with all the latest tech gadgets, and it's ready to answer all your burning questions. CNET, the most popular technology news site on the internet, just unveiled its Smart Home 2.0 in Louisville, KY. (CNET, it should be noted, has offices in San Francisco, New York, London, Sydney and—surprise—Louisville.)

A "living laboratory" of sorts, CNET's mission with Smart Home 2.0 is to share as much information as possible on the ever-changing array of smart home devices coming to market, so consumers can better gauge what's worth buying and what's not. CNET's virtual tour lets visitors move from room to room and assess the practical value of each device, such as smart faucets in the kitchen and smart shades in the bedroom.

As with its previous smart home project, CNET's mission here is to inform potential customers "about every aspect of smart home technology, from products, to breaking news, to how you can make the most of what you've bought and what it all means for your privacy."
Plus Relocation is transforming the mobility industry

Plus Relocation, a Minneapolis company that helps large businesses move employees to new locations, has created an innovation lab focused on bringing new technologies to bear to help people moving locally or around the globe. The lab aims to help both mobile employees and the multinational companies moving them around the world.

The lab, which is called Plus One, is designed to provide a place to imagine, collaborate, design, and test technology solutions that will make moving easier. The hope is that Plus One will revolutionize the mobility industry, which has traditionally been stuck in its traditional relocation-management ways.
Creighton U researching age-related hearing loss
Age-related hearing loss gradually occurs in most of us as we grow older. One in three adults over age 65 has hearing loss. There are lots of things that can affect age-related hearing loss, but a professor at Creighton University believes the secret to unlocking the cause could be related to the hair cell degeneration in our ears.
Professor David Zhi-Zhou He received a $1.9 million grant from National Institute on Deafness and Other Communication Disorders for research. Much of that research focuses on inner and outer hair cells, which are the two types of receptor cells that convert sound into electrical impulses in the auditory nerve.
Creighton University's website said that He will compare the changes at the cellular and molecular levels of hair cells between young and aging mice to determine age-related changes in gene expression, ultrastructure, and cellular function.
He said, "Hopefully, the knowledge gained will be useful for developing therapeutic treatment to postpone age-related hearing loss."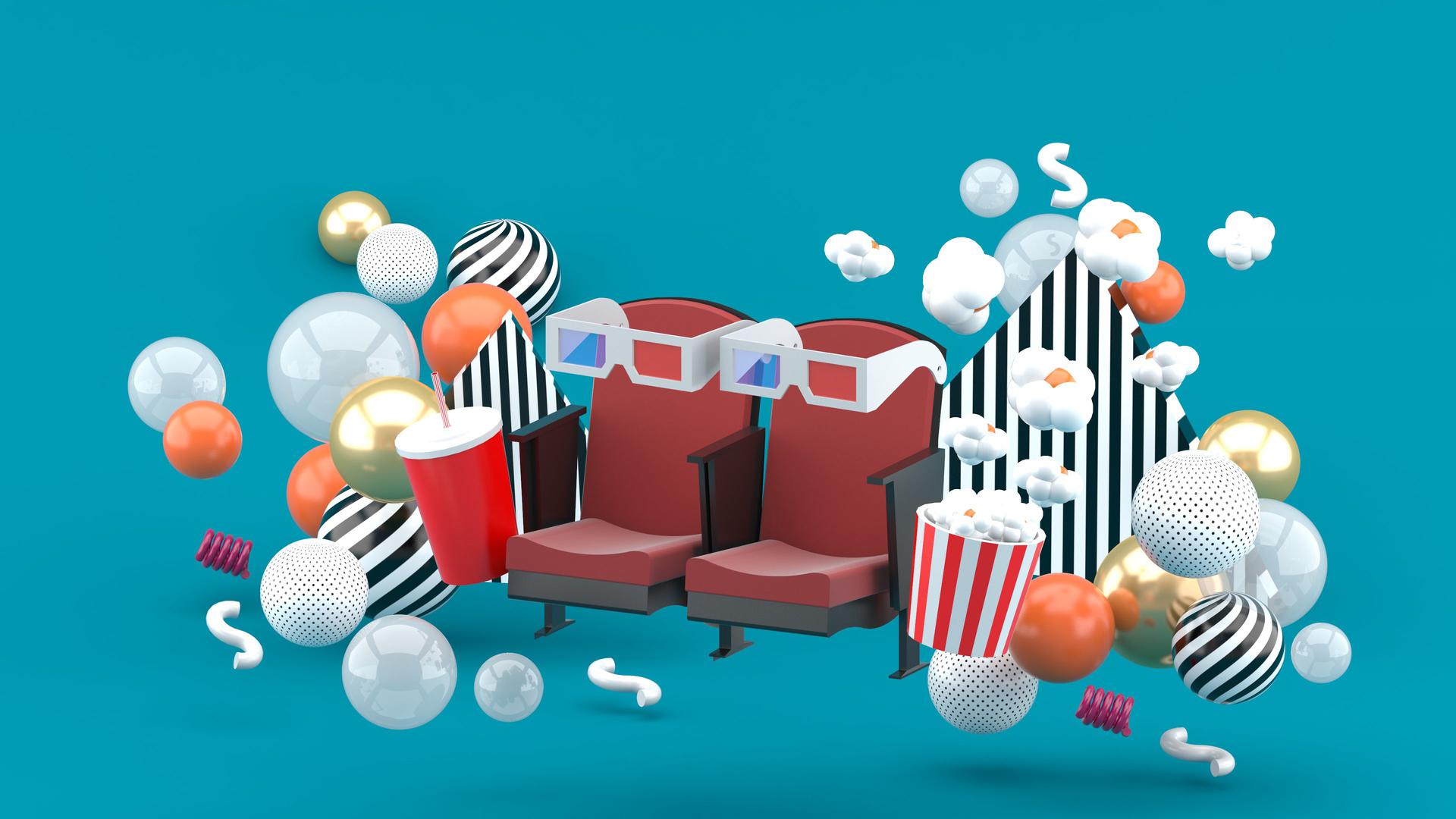 It's time for Name that Flyover city!

It's America's 337,985th most addictive trivia game!
Here are today's questions:

Susan E. Blow opened the first successful public kindergarten in this city in 1873.

This city has a highway tunnel that connects it with Windsor, Ontario in Canada.

A skyscraper in this city is nicknamed "The Batman Building."



Share stories, suggestions or comments
Do you have an interesting story about innovation in a local business, university, or your city that you'd like to amplify to our readers and followers? Do you know a cool place where locals hang out that you would share with visitors? Or, do you have an unusual or quirky story to share about your town? Then share your stories, pictures, press releases, or other media with us and we'll take it from there!
Also, please feel free to share other suggestions or comments on stories.
Simply click the button below to get started.