75 MPG | high-tech manufacturing | Regenerative medicine
"What is now proved was once only imagined." — William Blake, English poet and painter

Today's itinerary:
Plug in! A new 75 MPG electric pickup

MN gets cash for a high-tech manufacturing hub

Regenerative medicine? Yes, regenerative medicine.


Researching cord blood for autism treatment

Eat your veggies kiddo! (there's an app for that)


Name that Flyover City!
June 4, 2020
ON THE RADAR: MANUFACTURING

Detroit has an electric pickup truck competitor

Photo courtesy, Lordstown Motors
There's a new player in the electric pickup truck market and it's not Elon Musk. Lordstown Motors, an Ohio company founded last year, will begin selling its all-electric Endurance pickup truck next year. The company will produce 20,000 pickups next year and will begin taking orders after a "virtual reveal" in June. The company claims the Endurance will be more powerful and less expensive to operate than a Ford F-150, Chevy Silverado, or Dodge Ram.

The Endurance will sell for a hefty $52,500, which might turn a lot of potential buyers away, but Lordstown is confident it can persuade customers to consider the 75 miles-per-gallon equivalent efficiency, compared to 17 mpg for their gas-guzzling counterparts.
Over the life of the vehicle, the Endurance is significantly cheaper to operate. And with only four moving parts in the whole truck, the Endurance should also be very low maintenance. With no transmission, drive axle, or gears to fail, there should be very few trips to the garage for service.

Of course, Detroit isn't resting on its laurels as the electric-vehicle juggernaut begins to revolutionize the auto market. Ford plans to begin selling an electric F-150 model in 2022 and General Motors will produce an all-electric Chevy pickup in 2025. And, of course, there's Musk, who will begin selling his all-electric Tesla "Cybertruck" next year.
Share this story on social media!
Minnesota college to build high-tech manufacturing lab
The U.S. Commerce Department has awarded a $2.5 million grant to a Minnesota college to build a training lab to develop the manufacturing workforce of the future. St. Cloud Technical and Community College hopes to help Minnesota manufacturers fill high-tech manufacturing jobs with skilled workers.
The grant is projected to pack a significant economic-development punch, creating nearly 1,300 jobs. Officials expect the project to generate $38 million in private investment. Private companies will also provide equipment, training, and apprenticeships.

As factories evolve and baby boomers retire, manufacturers often struggle to find workers to tackle the manufacturing challenges of the future. A study by factory-consulting firm Enterprise Minnesota has shown that a lack of a trained workforce has hindered factory growth in Minnesota in recent years.
The St. Cloud program will provide opportunities for students who want to learn the skills to land good jobs in manufacturing. It will also double the size of the college's energy and electronics programs.
IU makes big investment in regenerative medicine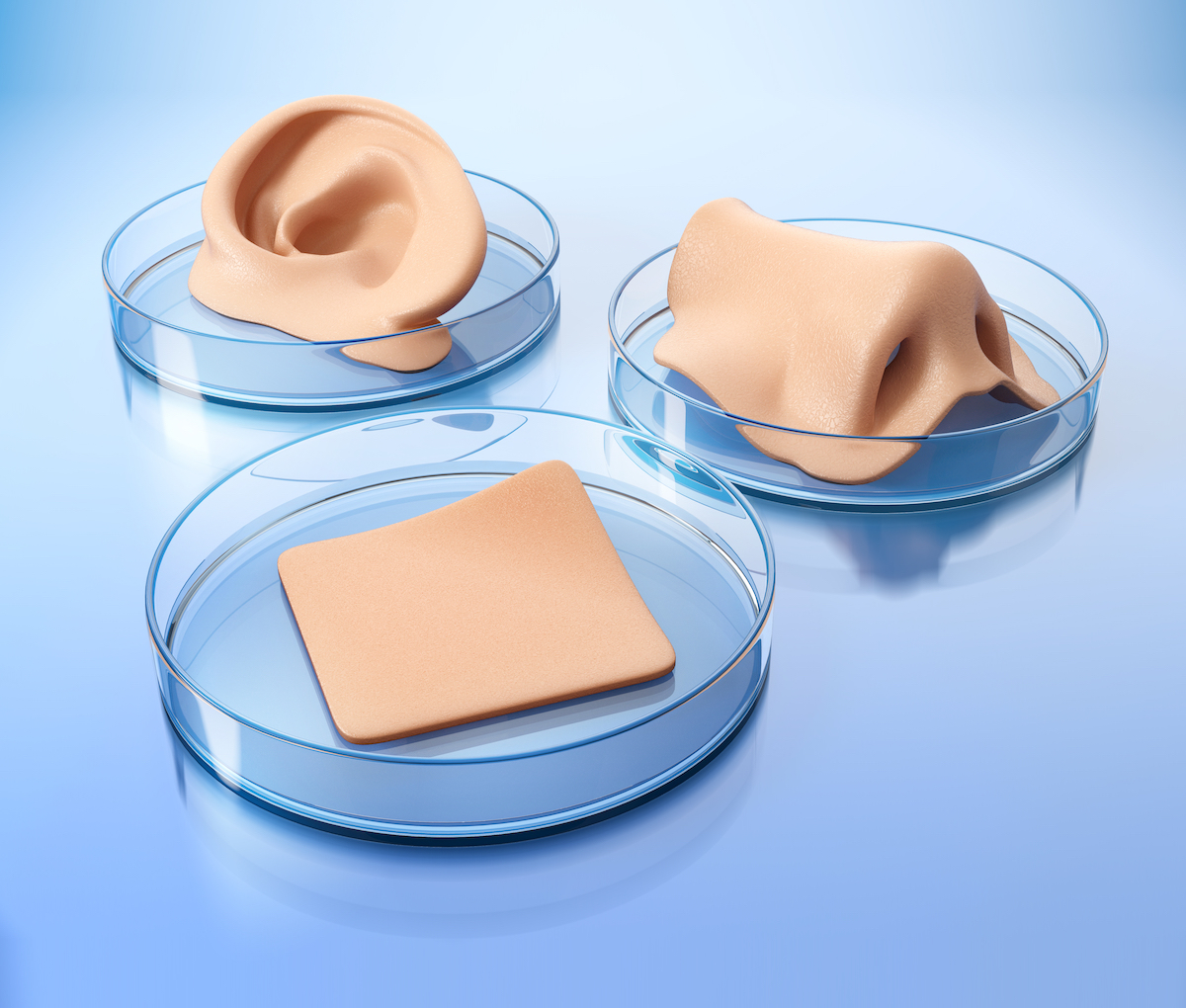 Image by Iaremenko Sergii for Shutterstock
Regenerative medicine sounds too good to be true: regrowing damaged organs or limbs, curing diabetes by growing insulin-producing cells, regrowing burn-damaged tissue and blood vessels. But it's an emerging field of medicine, and Indiana University wants to lead that field. To that end, the Indiana University School of Medicine has lured one of the field's leading experts and pledged $20 million over five years to tackle the field's challenges.

The genius behind this plan is Chandan Sen, who will lead the new Indiana Center for Regenerative Medicine and Engineering, including a team of 30 researchers. Sen brings with him $10 million in research grants to IU. The Center will not only focus on academic research but will help build commercial applications for their discoveries. Sen has also created master's and doctoral programs in regenerative medicine at IU, the first degrees of that type in the country.
One impressive aspect of regenerative medicine that distinguishes it from most forms of medicine today is that it doesn't involve pills or devices. Instead, doctors modify the body's own functions to heal itself. One procedure, called tissue nanotransfection, uses a brief electrical charge to change skin cell types.
The IU team hopes they can use it to regrow blood vessels and create insulin-secreting cells. And while that tech is still far off, researchers have the attention of investors and entrepreneurs. There are more than 1,000 regenerative-medicine clinical trials going on today.
Duke researchers study cord blood as possible autism treatment
Researchers at Duke University are studying whether cord blood could improve social communications skills in children diagnosed with autism. A study of 180 children aged 2-7 showed improvements in language communication, the ability to sustain attention, and increased EEG power in a subgroup of autistic kids without an intellectual disability.

About 30 percent of children diagnosed with autism also have an intellectual disability. The cord blood study did not improve social skills in children with both autism and an intellectual disability. The researchers aren't sure why and plan to study whether an altered treatment would benefit those children.
The Duke scientists believe the key to the potential therapy is monocytes, immune modulating cells in cord blood. The blood could come from a donor or from the child's own body. Monocytes in the lab have been shown to reduce a type of brain inflammation that afflicts children with autism. Encouraged by the initial findings, the researchers have already designed an ongoing study to test cell therapies in older children.
Image by Shutterstock

GE Lighting bought by Boston firm
Boston's Savant Systems Inc. has bought GE Lighting, headquartered in East Cleveland. Terms of the deal weren't disclosed, but a Wall Street Journal article said the sale price was $250 million.
Canadian pork producer buys MN processing facility
HyLife, a leading pork producer in Canada, is buying 75% equity interest in Prime Pork LLC from the Taylor Corporation.
Dayton area company sold to Graphic Village
Woman- and minority-owned DMS Ink, based in Yellow Springs, has been bought by Cincy's Graphic Village, a print marketing business. The deal closed May 19th.
NC startup raises $1.5M
Medical device startup URO-1, based in Winston-Salem, has raised $1.5 million in equity. Total investment since 2017 is $2.62 million, with the round capped at about $4 million.
Greater Cincy packaging company has been acquired
Cincinnati Co-Packing & Warehousing Co. has been sold to Keller Logistics Group, based in Defiance, OH. The terms of the deal were not disclosed.
Pittsburgh startup wants kids to eat healthy

Since time immemorial, some kids (and adults) have refused to eat their vegetables. And with an unlimited array of junk food at kids' disposal, there's a health crisis caused by poor diet. Now, a Pittsburgh startup wants to help kids choose to eat healthy foods.

Their solution is LittleMoochi, an AI-powered "virtual pet." LittleMoochi is a mobile app that lets children "adopt" a pet and feed it by snapping photos of their own meals. LittleMoochi then recognizes the meal and awards points based on how healthy the food is.
Feed LittleMoochi a balanced diet of fruits, vegetables, grains, and dairy, and the animated pet will smile and appear happy and active. Feed it nothing but chicken fingers and doughnuts, and LittleMoochi will appear ill and ask for vegetables and other healthy foods.
But the key is education: As the children interact with their virtual pets, they learn how diet affects their health and which foods are healthy.
The LittleMoochi app won the 2019 Forte Power Pitch Competition at the MBA Women's Leadership Conference and the app went live in January.
It's ... Name that Flyover city!
What "flyover" city is nicknamed Tree Town?

Speaking of nature, which city has a zoo that houses the largest indoor rainforest in the U.S.?

In 1982, before he joined the cast of a new show called Cheers, Woody Harrelson was arrested in this college town and charged with disturbing the peace. What city was it?
Click here for today's answers.
Share stories, offer suggestions, or send comments!