A "cash-nami" from the coasts; And more jobs moving in – January 3, 2020
"If you hang out with chickens, you're going to cluck and if you hang out with eagles, you're going to fly." -- Steve Maraboli
Today's itinerary:
More flyover cities are gaining airspeed, including Madison and two towns in North Carolina.

More money from the coasts coming into flyover country

This startup helps companies manage their social responsibility efforts

An esports champ gets an esports agent?

Name that Flyover City!
January 3, 2020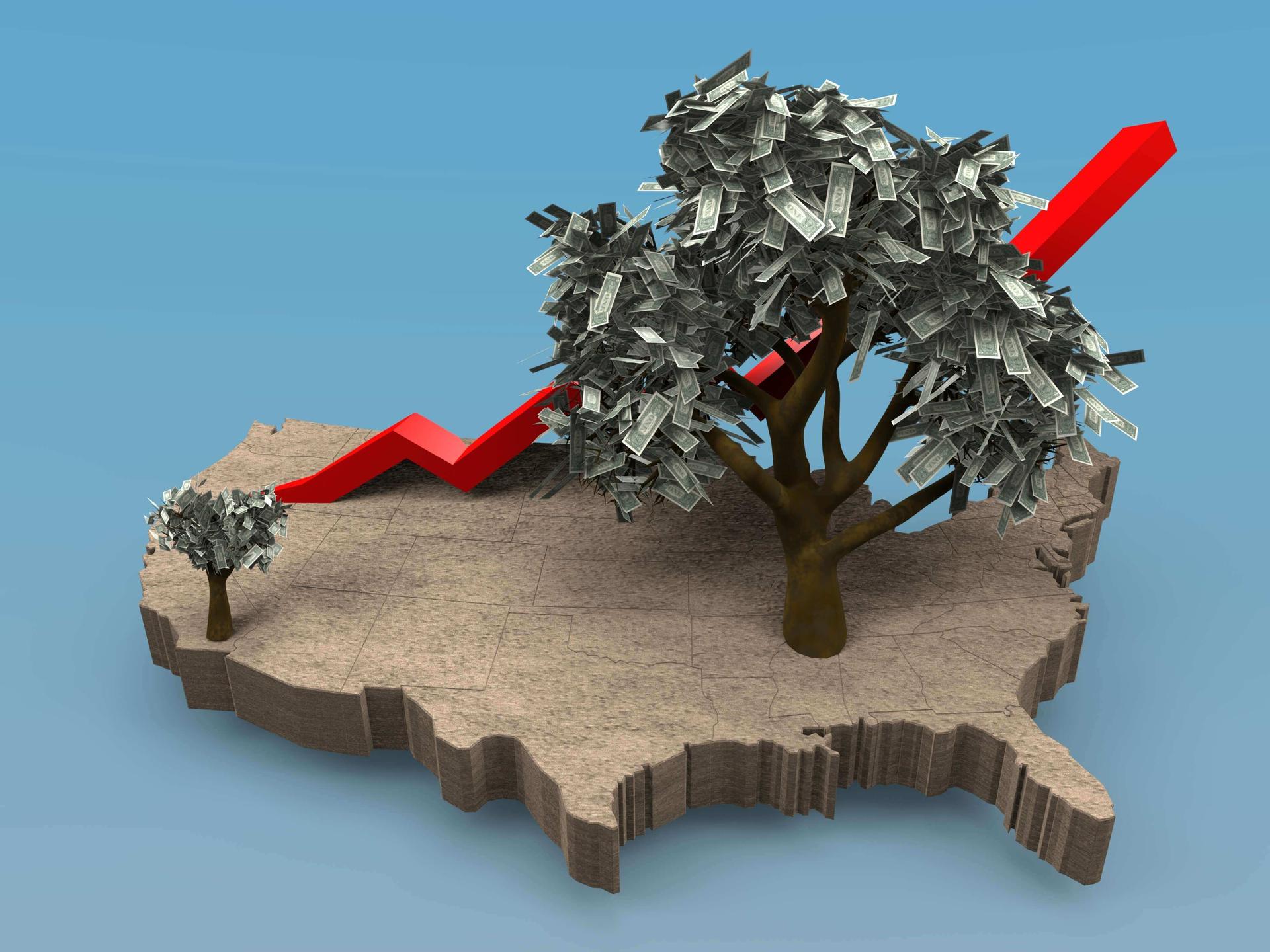 Madison #1 on potential growth centers for tech jobs
According to a report from the Brookings Institute and the Information Technology and Innovation Foundation (ITIF), 90% of innovation-sector growth in the US happened in five cities: Boston, San Francisco, San Jose, Seattle, and San Diego.
The report refers to this as a "crisis of regional imbalance" and is proposing an idea for changing that. The report suggests a massive federal initiative of a $100 billion spend over the next decade in eight to 10 cities that are potential growth cities. The cities were ranked based on factors such as population, STEM R&D per capita, and patents per 100,000.
The study states, "What the nation needs now is a set of ambitious federal initiatives to counter today's spatial divergence. That can be accomplished with the creation of a set of dynamic new innovation-oriented growth centers aimed at adding to the nation's net innovation, building global technology competitiveness, and spreading economic success over more of the country."
Morrisville, NC, wins big with Microsoft
Microsoft just announced a $47.5 million 500-job expansion in Morrisville, NC—another bright feather in the cap for the Tar Heel State. Morrisville, located smack dab in the middle of Research Triangle Park, beat out Houston for the new engineering operation, bringing hundreds of high-end jobs that will pay more than double the county's current average annual wage.
While the packages put forward by both Houston and Morrisville were competitive, the North Carolina locale had aggressive support from state officials, who bundled job development grants, college training, and other incentives totaling nearly $13 million.
The Morrisville news follows another big Microsoft win in North Carolina, where 430 new jobs in Charlotte were just announced in October.
New Jersey-based site selection expert John Boyd called the state's Microsoft projects a "great endorsement of North Carolina's business climate." Regarding Morrisville he added, "It's especially attractive considering they beat out Houston."
Raleigh leads the market in home sales to iBuyers
Researchers at the University of Wisconsin-Madison have published a study that could lead to a breakthrough in the way multiple sclerosis is treated. And we may have cats to thank for it.

As fans of Martin Sheen's portrayal of President Jed Bartlet on the "The West Wing" will recall, relapsing-remitting MS is the most common form of the disease and is notoriously difficult to monitor and treat. It's caused by damage to myelin, the lipid-rich insulation that protects the nerve cell axons we need for motor function, sensory function and cognition. Currently, the only way to assess myelin in patients is to cut into nerve tissue, a destructive process that makes it hard to test potential pharmaceutical treatments.
But now the Madison researchers have evidence that measuring the speed of electrical signals along nerves between the eyes and brain may be a noninvasive way to accurately measure myelin loss in MS patients. The discovery could make it much easier to develop and test drug therapies that have potential to promote myelin repair. Out of respect for cats and the people who love them, we won't go into details here but let's just say the study involved cats and we thank them for their service.
IT'S A CASH-NAMI!
(FROM THE COASTS)
VC-funding in Bay Area dropped in 2019
A new report from Crunchbase echoes our narrative these days about VC-backed companies leaving the Bay Area for less costly startup hubs around the country: While the Bay Area still attracted about $45.9 billion in new funding in 2019 – that number is down from $63.6 billion last year. The region pulled in 44 percent of all such funding in the country, down from 49 percent in 2018.
New York-based firm invests money in Duke University R&D
Duke University has announced a collaboration with Deerfield Management Company – a New York-based a health care investment firm – to form a new company to back research on Duke's campus. With $130 million provided by Deerfield, the company, called Four Points Innovation, will focus on supporting research and development efforts at the university through pre-clinical stages beginning in March.
Minneapolis education company acquired by Illuminate Education
Minneapolis-based FastBridge Learning, a research-driven assessment platform that transforms the way teachers measure and monitor student progress, has been acquired by Illuminate Education of Irvine, CA. The organization, serving nearly 2 million educators and students across 45 states, including a statewide implementation in Iowa, is committed to building knowledge and improving educational assessments.
Illuminate Educaton CEO Christine Willig said in a press release, "FastBridge Learning has a remarkable history of adding research-driven innovation to assessments while consistently providing exceptional attention to districts."
Indy's Selfless.ly helps measure company's social impact
With a name like "Selfless.ly," it must feel a bit ironic to beat the bushes asking for cash. Nevertheless, the Indianapolis-based startup has closed its pre-seed funding round. Selfless.ly provides a tech platform that allows companies to manage social responsibility efforts, such as volunteerism, cash donations, and contributed in-kind products and services. The pre-seed funding came from local investors.
Selfless.ly plans to use the funding to expand to new markets nationally and attract more companies that want to improve their social impact and drive change. The cash infusion will also allow the company to hire engineers, sales staff, and business-development staff. As a certified LGBT Business Enterprise and the Hoosier state's first dual-certified domestic benefit corporation, Selfless.ly's mission is to impact not only social change but also to positively impact corporate culture.
Fortnite champs sign contracts with esports agent
Here's another one of those sentences that would have made absolutely no sense just a few short years ago: A 14-year-old esports superstar named Yung Calculator recently shared a $262,500 prize with his partner Vanguard KEZ for killing the most zombies in a videogame called Fortnite. The two just signed contracts with esports agent Vanguard, which will gain access to the teenagers' tens of thousands of Twitter followers.

Yeah, it still kinda makes no sense. But it's true anyway. Vanguard is an esports startup based in Columbus, IN. The company represents esports stars in matters like sponsorship deals, merchandising, apparel, and individual advertising deals, in exchange for a small percentage of their revenue. Because the "athletes" are often young kids (Yung Calculator's mom had to sign off on his contract), the company also advises them on nutrition, personal trainers, and coaching, as well as legal, financial, and tax matters. Welcome to the future of sports.

It's ... Name that Flyover city!
Useless information that is strangely fascinating.
This city is home to the Slippery Noodle Inn, the oldest continuously operating bar in its state.

Per capita, there are more golfers in this city than any other U.S. city.

In 1881, the world's first hydro-electric plant came to life on this city's west side.
Click here for today's answers
Please click the button below to share stories and offer suggestions or comments