A stop in Kansas City, 3 very cool tech stories and more – September 4, 2019
Everything's up to date ...

Today's itinerary: Wheels Down in Kansas City; Indy company makes its mark in tech consulting; boosting boardroom diversity; Cincy's buses go high-tech; and more!
September 4, 2019
Kansas City is startup friendly

Image via Pixabay
Kansas City has emerged as a major player in the startup realm. In fact, its entrepreneurial ecosystem is bursting with new projects and initiatives, funding, and community support. Founders, investors, makers, educators, corporate leaders, and innovators of all persuasions are discovering that the city offers one of the most dynamic startup cultures in the country.

Just take a look at 1 Million Cups, a program developed by the Ewing Marion Kauffman Foundation—a longtime driver of inclusive startup initiatives—which gives entrepreneurs the chance to network with fellow founders, present and refine their ideas and pitches, and get feedback and advice from their peers every Wednesday (over cups of coffee … hence the name). Since its founding in 2012, 1 Million Cups has grown into a nationwide program that's currently active in more than 200 communities.
That's a lot of inspiration, education, and encouragement.
Kansas City Startup Foundation (working with Startland, a digital publication and website) is also building ties among entrepreneurs, helping fuel innovation in various ways, such as by curating events like Startup Crawl KC, a free tour of the KC startup community scheduled for early October. If you go, you can chat with founders, investors, and customers—and partake of "craft cocktails, live music, delicious snacks," which is, after all, part of the KC vibe. And speaking of that vibe…
What is it about Kansas City?

KC has clearly become a startup mecca. But what sets it apart from other cities and allows it to attract, develop, and retain so much entrepreneurial talent?
How about flourishing communities, established and up-and-coming businesses, technology initiatives, affordability, support for SMBs, and tons of startup resources and opportunities?
That's a quick summation, but here's the takeaway: Kansas City is humming with growth, innovation, diversity, and cultural vitality.
To put all that in perspective, let's take a KC pop quiz:
Is there a rich tradition of excellent cuisine? Yes. Famous and highly touted barbecue, certainly—but also steakhouses, homestyle restaurants, farm-to-table venues, myriad food trucks, chef-driven specialty menus, and innovative offerings ranging from "sushi in a bowl" to "tomato ceviche with watermelon and cantaloupe, popcorn on the side." No, really. Foodies rejoice!


Is the Kansas City area calendar packed with festivals, celebrations, and cultural events? Yep. Take a spin through Visit KC's Annual Events in Kansas City site. You'll see offerings that include historical celebrations (Missouri Town 1855), uniquely KC events (Pig and Swig), musical programs (Spotlight 2019: Charlie Parker), events honoring various heritages (Juneteenth, Kansas City Irish Fest, El Día de los Muertos), and the world's largest barbecue competition—of course—American Royal World Series of Barbecue!


Does the city support small to midsize businesses? Absolutely. SMBs are recognized as vital to the city's economy, and they're being buoyed and pushed forward with programs such as the Chamber of Commerce's Small Business Celebration.


Museums? Art galleries? You betcha. Kansas City is home to numerous world-class museums and galleries large and small, far too many to mention here. But this handful will get you started: the Negro League Baseball Museum, the American Jazz Museum, the Nelson-Atkins Museum of Art, Kemper Museum of Contemporary Art, and the National Museum of Toys and Miniatures.


Is there anything in it for the sports fan? Oh. Hell. Yeah. (What a gimme!) You have the Chiefs, the Royals, and Sporting Kansas City, for starters. Also, in 2014, the fans at Arrowhead Stadium earned the distinction of the "loudest crowd roar" in a game that saw the Chiefs defeating the New England Patriots 41 to 14. ROAR.
Kansas City by the numbers

Estimated population: 491,918
Median household income: $51,235
Median age: 35.3 years
Median home cost: $192,000
Median apartment cost: $1,299
Source: City Data
Bus rides in Cincinnati go online

Thirty-four new 1900 series buses have rolled into service in Cincinnati. And the amenities they offer make bus rides a lot more enjoyable (and safer).
First, in an effort to emphasize customer safety and security on board, each bus comes with video surveillance systems. They also include customer-facing screens that will broadcast a live feed of the on-board security cameras.
Second, each bus also has Wi-Fi and on-board charging ports for electronic devices. The new buses, along with 27 new buses placed into service in late 2018, were purchased with $26.1 million in federal grants awarded through the Federal Transit Administration (FTA), the Ohio Department of Transportation (ODOT), and the Ohio-Kentucky-Indiana Regional Council of Governments (OKI).

"We're excited to have these buses out on the road, providing our customers with modern amenities and a more enjoyable ride," said metro interim CEO & general manager Darryl Haley.
IU student creates metrics software for basketball
Nothing cab make you feel like an underachiever than reading about a guy who founded a company around metrics-driven analysis software he created—and he's a junior in college. But we're going to talk about it anyway.

Hunter Hawley, a student at Indiana University, has developed software for middle school and high school basketball coaches and players to use to identify and improve performance areas.

"It is easy for a player to focus on one or two missed shots, even though they had an adjusted field goal percentage that would be very good for most positions," Hawley said. "On the flip side, a player might focus on a breakaway dunk in the game, when in reality their turnovers cost their team more points than they scored."

Coaches provide the team's roster basic info about games and video clips. Hawley and his associates then watch the film and tag every stat. They give players and coaches tables and graphs that show the data in aggregated form.

Hawley's company is called Blueprint Stats LLC. He seeks to add clients from around the nation as well as internationally.
Indy's BitLoft: Making its mark on tech consulting

Developers are some of the smartest people you will meet. But often there seems to a large divide between the developer's world and the business people who need their services.
Indy-based BitLoft, which began life in 2009 as a single-service company that focused on text messaging, has reinvented itself as a technical consulting firm.
Its goal is to leverage technology in order to drive positive business outcomes. It pairs a strong business mindset with technical expertise. Its services include:
Video production and digital marketing

Web/mobile app development

Website creation

Game development

Educational tech

BitLoft has continued to grow, differentiating itself in the crowded consultancy space by fostering a culture of innovation and hiring "unicorn employees"—those who have the technical and creative chops to do the development work while being able to collaborate with customers.
The work environment also gives employees as much creative latitude as possible.
""We're accepting of people's uniqueness, but we also hold people accountable and want them to be their best selves. From a leadership perspective, it's a balance of nurturing and challenging," said Travis Lynch, executive vice president of business development.
BitLoft's clientele consists of around 40 organizations, as varied as the City of Carmel, College Humor, and the Indiana Pacers.
"Rooney Rule" is boosting boardroom diversity in the Midwest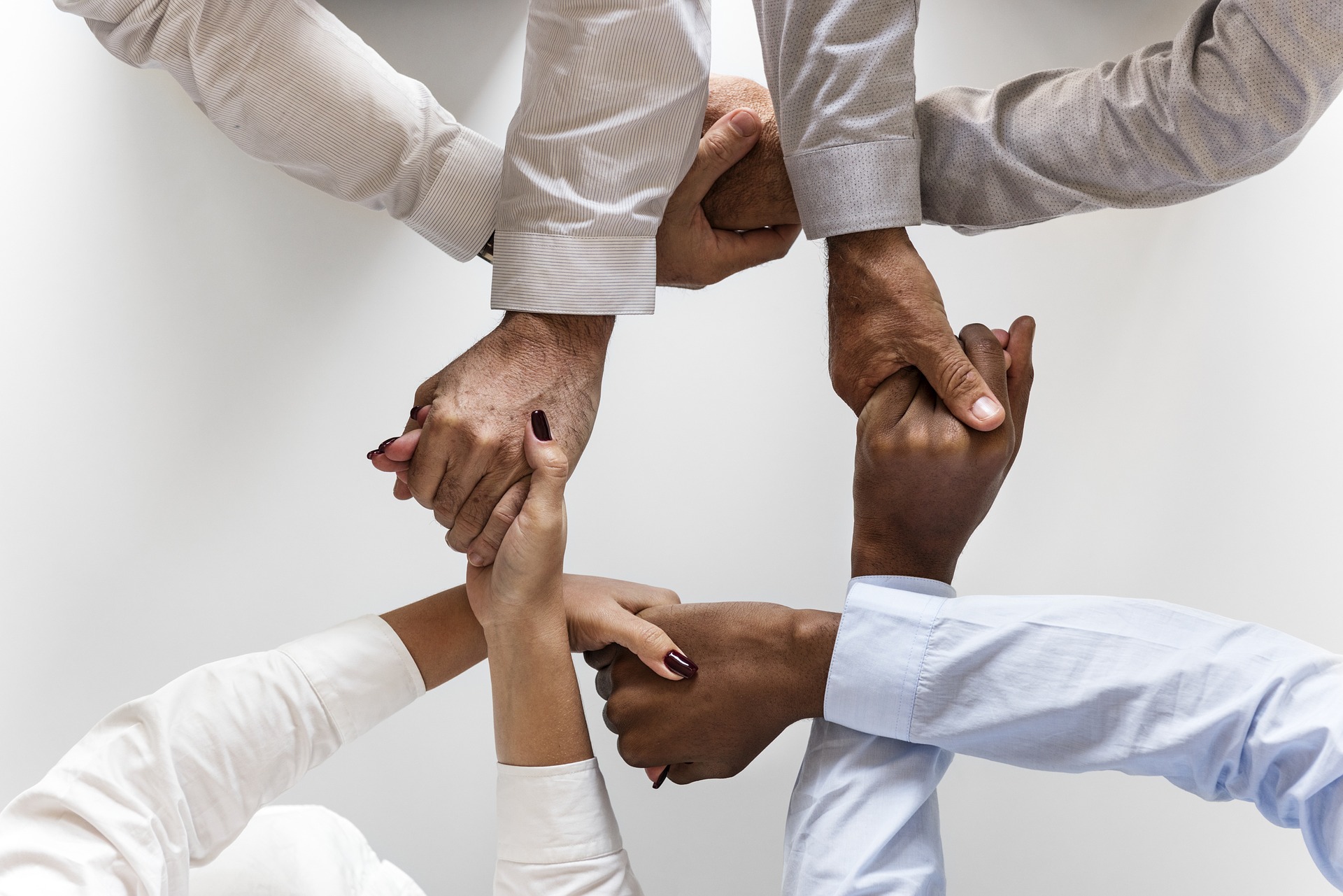 Image courtesy rawpixel on Pixabay
Not everyone gets to have a rule named after them. Murphy got his law, of course, and Occam got his razor. But have you ever heard of the Rooney Rule? It was created by the NFL and named after Dan Rooney, who at the time was Pittsburgh Steelers' chairman and head of the NFL's Diversity Committee.
The rule was designed to promote inclusivity when searching for candidates to fill a vacant head coaching spot and now covers executive positions as well.
Over the years, the Rooney Rule has been adopted by those trying to improve the diversity of their hiring practices—like Facebook, Intel, Xerox, and Amazon—and even the US Senate.
The rule also has a champion in the heartland: the Midwest Investors Diversity Initiative (MIDI). The group—a coalition of investors from Illinois, Michigan, Minnesota, Ohio, and Wisconsin—was founded in 2016 and has been helping companies increase their boardroom diversity. As part of that effort, MIDI asks companies to adopt the Rooney Rule—and it's making headway. A recent three-year progress report indicated that 24 Midwest companies have adopted the Rooney Rule and 10 companies have added 12 diverse directors.
A bit more about Kansas City
Kansas City spans two states: Missouri and Kansas. The


international airport, baseball stadium, and football stadium are all on the




Missouri side. The professional soccer team and the NASCAR race track are found

on the Kansas side. You can be in both states at the same time if you stand on State

Line Road, which runs north-south along the border of Missouri and Kansas.


Jazz great Charlie Parker

was born in Kansas City in 1920.
Share stories, suggestions or comments
Do you have an interesting story about innovation in a local business, university, or your city that you'd like to amplify to our readers and followers? Do you know a cool place where locals hang out that you would share with visitors? Or, do you have an unusual or quirky story to share about your town? Then share your stories, pictures, press releases, or other media with us and we'll take it from there!
Also, please feel free to share other suggestions or comments on stories.
Simply click the button below to get started.