Appy Tuesday! Lot's of cool R&D coming from Flyover Us – October 8, 2019
Putting apps on the map
Today's itinerary:
They're cranking out the apps and games in Flyover country, in everything from politics to climate change to helping deal with workplace trauma. (Though none yet for editing-induced delirium. Still waiting...)
A Minneapolis company aims to change the mobility industry with research in a new lab.



IU takes part in helping combat cyber insecurity.
Grand Rapids and East Grand Rapids partner with several organizations to introduce safer, sustainable "turf management" practices at several of their parks. Take a look at the scary stats on lawn pesticides.
And Name that Flyover city!
October 8, 2019
Grad student creates app for contacting elected officials
Photo by 3D_Maennchen for PIxabay
Quick: Who are your local, state, and federal public officials? And how can you reach them if you need their ear?

Finding and contacting those officials is often a convoluted and frustrating process, so University of Michigan grad student Saharsh Hajela decided to make it easier for citizens to communicate their concerns to public officials. He developed Shout, an app that helps users contact their representatives via phone, email, Facebook, or Twitter.

The app, which is currently available for iPhone and iPad, is expected to be released for Android soon.
Shout offers one-click lookup, so you can access lists of all your representatives, and its news reader lets you keep up with current issues from the sources you trust. The app is free to download, easy to use, and nonpartisan.


New app helps companies deal with workplace trauma
Minneapolis-based behavioral health company R3C has launched a crisis response app, R3SILIENCY, that's designed to "facilitate wellbeing in an organization in the wake of a crisis or disruptive event."
R3C president Jim Mortensen says the app is unique.
"We're proud to have built something, leveraging R3 Continuum's 30 years of experience, to give HR professionals a resource in the palm of their hands in a way that's never been done before."
The app offers access levels for leadership, management, and employees to provide "readiness assessments, response strategies, and educational materials" and to help organizations prepare for and cope with a crisis. It also offers a virtual assistant and human counseling to help those impacted by a traumatic event.
According to its website, R3C responds to more than 18,000 disruptive events a year. High-profile incidents include 9/11, the Las Vegas shooting, catastrophic hurricanes, and the Boston Marathon bombing, as well as smaller workplace disruptions. The company's list reads like a Who's Who of catastrophic attacks and traumatic situations.
R3C's services are not necessarily something you think you'll need (and hopefully you won't), but the free R3SILIENCY app—available in the Android and iOS stores—could offer information and counseling to carry you through a crisis.
The (circadian) clock is ticking

Chhandama [CC BY-SA 4.0]
Tick tock, tick tock. That's the metaphorical sound of the vital circadian clock that keeps our bodies humming as it drives rhythms in nearly all our cells. But new research by the University of Minnesota Med School suggests that maybe the clock could run a little faster, work a little better
Ruifeng Cao, MD, PhD, assistant professor in the Department of Biomedical Sciences at the Med School, along with seven labs in the US and Canada, recently published results of their research in Neuron.
So what would wind up that clock? A bit of stress.
It appears that certain stress signals trigger cells to respond in ways that "influence the speed and robustness of the circadian clock." And since some diseases cause the clock to malfunction, identifying the relationship between stress response and the circadian clockwork could be the key to discovering ways to mitigate the effects of those diseases.
"The next step is a more thorough and larger scale study on the crosstalk between the cellular stress network and the circadian clock," Cao said. "Hopefully our work can lead to discovering medicine that can manage the stress level and regulate the clock function in disease to keep people healthier."
IU professor helps combat cyber insecurity

With cyber attacks growing in number and scope across the world, the need for comprehensive cybersecurity protocols and protections has reached a tipping point. To help combat cyber insecurity, partners from across the planet—including Indiana University—have created the Cyber Peace Institute, whose primary mission is to "assist vulnerable communities, promote transparency and advance global discussions on acceptable behavior in cyberspace."
Helping craft the NGO's mission and objectives is associate professor of business law and ethics at IU's Kelley School of Business, Scott Shackelford. In fact, Shackelford helped coin the term "cyber peace" with the release of his book Managing Cyber Attacks in International Law, Business, and Relations: In Search of Cyber Peace in 2013.
When it comes to cybersecurity at IU, Shackelford is not alone. The university boasts an array of renowned scholars "exploring the technical, legal and business dimensions of global cybersecurity risk management" and is home to the IU Cybersecurity Clinic, the nation's first such clinic focused on enhancing "critical infrastructure security" for historically underfunded entities throughout Indiana and the Midwest.
U-M student: Video game to raise climate change awareness
No question about it: Kids love video games. And for the past several years, "gamification" has been a successful strategy for sneaking education into playful apps that youngsters willingly engage with—kind of like hiding vegetables in snacks that appeal to picky eaters. (Cauliflower tots… UGH.)
One University of Michigan student has followed this approach to build a video game to teach users about climate change. It's called 10 Degrees, and it's the brainchild of Chris Karounos, co-founder and creative director of Abaca Games.
The narrative-driven game is designed to hook players via "an immersive storyline based on science." Players take on the identity of characters making decisions that affect the environment (either in a good way or a bad way).
Co-founder and head of research and outreach at Abaca Games, Zach Van Stanley, noted the importance of engaging a younger audience.
"Anyone can play 10 Degrees, but it's especially made for teens and young adults. We want to reach people who are just starting out in making impactful choices in the world and show them the impact they can have."
10 Degrees is currently in beta, but you can use the links on Abaca's website to try it out. And there's a bonus: In-app ads will generate revenue that goes toward reforestation efforts in threatened tropical forests.
Grand Rapids joins the "eco park" movement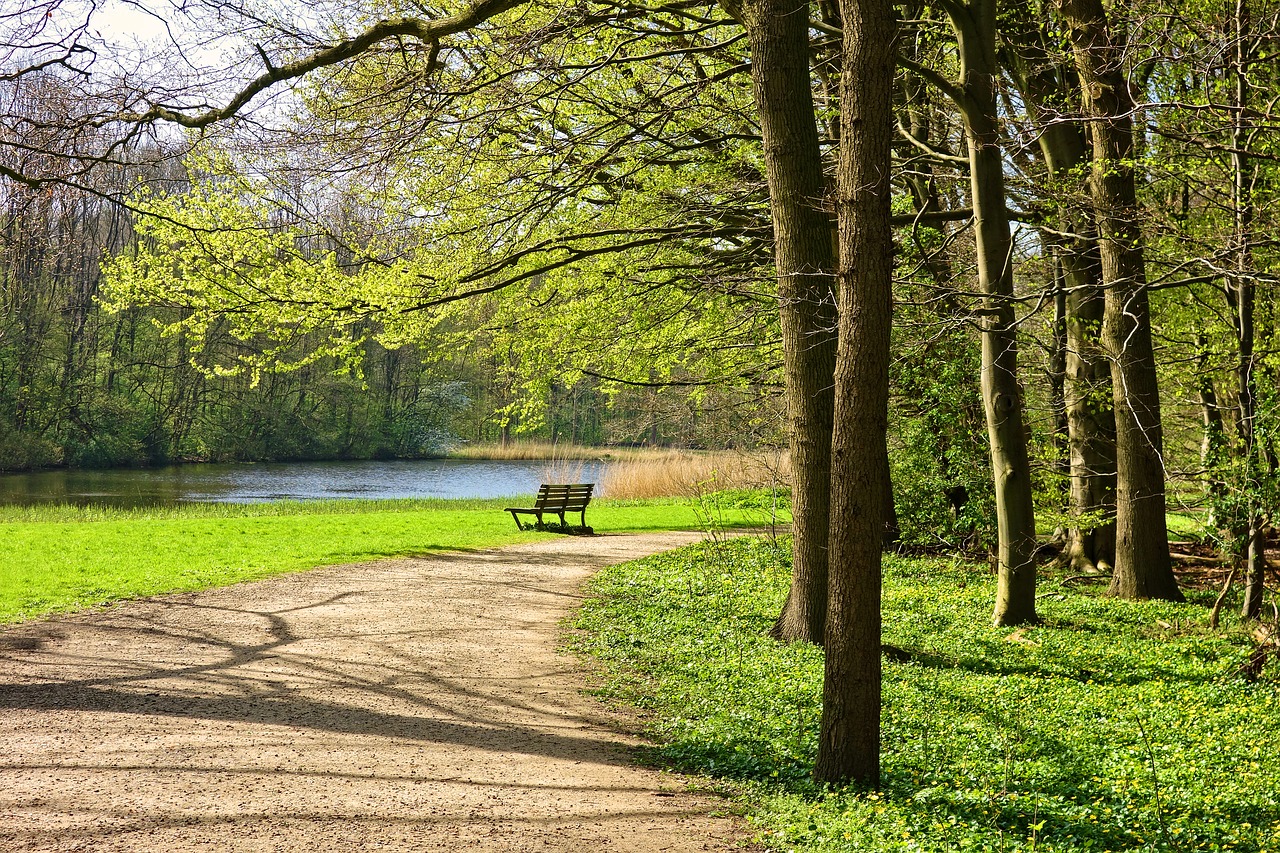 Photo by MabelAmber for Pixabay.
Concern over the dangers of synthetic pesticides and fertilizers has led Grand Rapids and East Grand Rapids to partner with several organizations to introduce safer, sustainable "turf management" practices at several of their parks.
The initiative is being supported through collaboration between the cities and Midwest Grows Green (MGG), Earthworks Turf, the Sierra Club Greater Grand Rapids, Stonyfield Organic, and IPM [integrated pest management] Institute of North America. The cities received $5,000 grants from The Wege Foundation and Stonyfield Organic, respectively, to get the ball rolling.
Implementing an organic lawn care program won't happen overnight, and it will cost more than the toxic chemical approach, at least initially. But it's a critically important step toward safeguarding the health of park visitors and the environment.
Ryan Anderson, community outreach specialist with IPM Institute and leader of the Midwest Grows Green project, offered a sobering list of conventional lawn care risks.
"Of the 30 most commonly used lawn pesticides, studies found 19 of them are carcinogenic, 13 are linked to birth defects, 21 to reproductive effects, 15 are known neurotoxins, 26 are linked to liver and kidney damage, and 27 are known asthma triggers."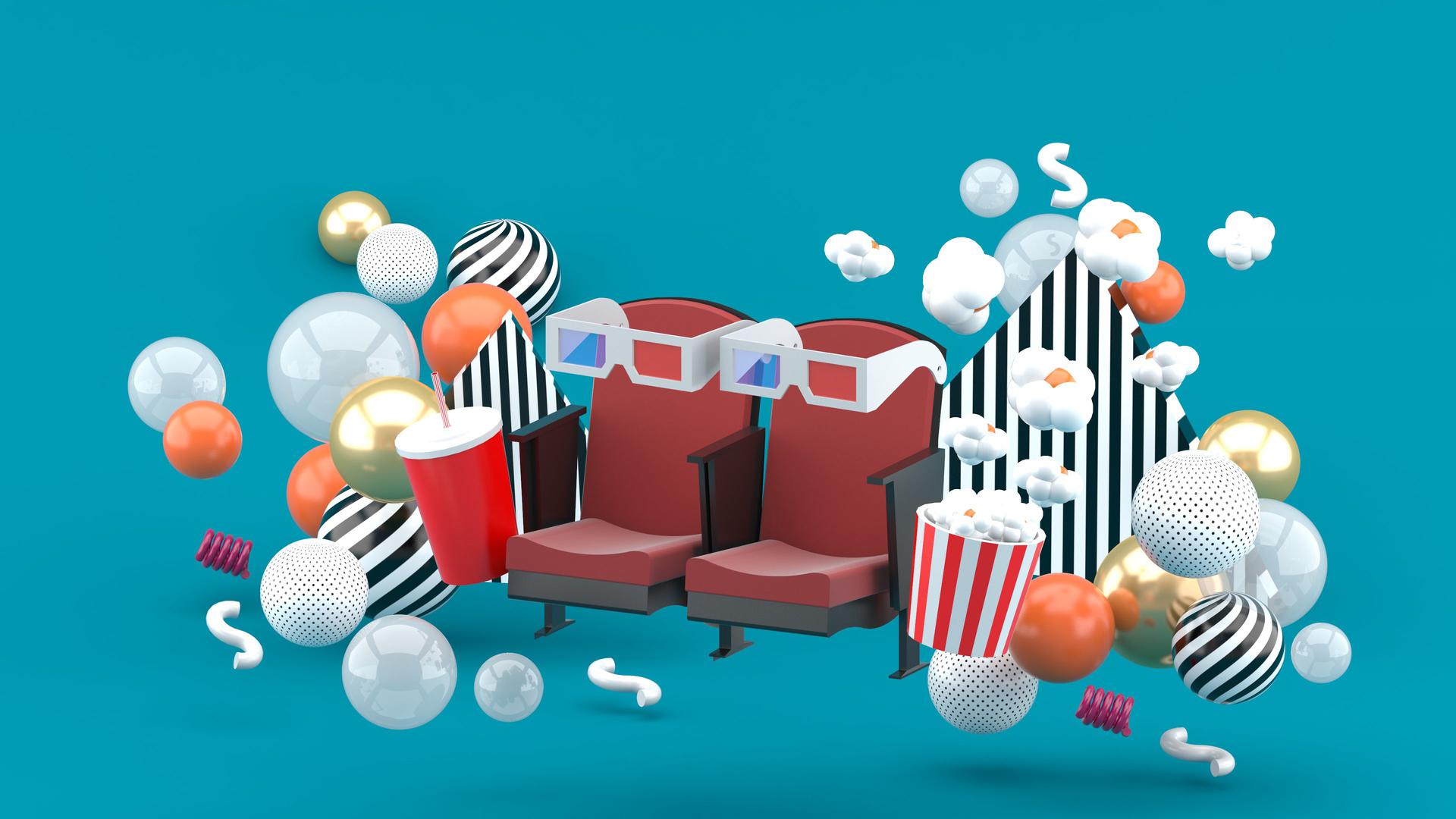 Name that Flyover City!
Try to guess the name of the city from the clues below. Get all 3 correct and we'll send you tomorrow's newsletter for free!

The questions:
This city is the smallest city in the U.S. to host a




professional sports team.

In 1953 residents of this city spent three months hunting

down and capturing 11 Indian speckled cobras that were on the loose.

The speedway in this city is the largest sporting facility




in the world.
Click here for today's answers!
Share stories, suggestions or comments
Do you have an interesting story about innovation in a local business, university, or your city that you'd like to amplify to our readers and followers? Do you know a cool place where locals hang out that you would share with visitors? Or, do you have an unusual or quirky story to share about your town? Then share your stories, pictures, press releases, or other media with us and we'll take it from there!
Also, please feel free to share other suggestions or comments on stories.
Simply click the button below to get started.