Coronavirus arrives in the heartland (but don't worry). Health research and more big funding deals
"An investment in knowledge always pays the best interest." – Benjamin Franklin
Today's itinerary:
Flyover universities take on Coronavirus, opioid addiction, complex data and the dairy business.

VW tech hub comes to Knoxville

Life science conglomerate PPD goes public

More business trips

Funding the Future

Name that Flyover City!

February 14, 2020
Coronavirus comes to Pitt…on purpose
Photo by Corona Borealis Studio for Shutterstock
A specimen of the deadly SARS-CoV-2 coronavirus will be coming to the University of Pittsburgh's Center for Vaccine Research within the week. The Center, which safely and efficiently handles some of the world's most dangerous infectious diseases, received approval Wednesday from the Centers of Disease Control.
Nest steps are sourcing the virus and then getting necessary funding to develop a vaccine. Paul Duprex, director of the Center for Vaccine Research and the Jonas Salk chair for vaccine research at the University of Pittsburgh, said, "This cost hundreds of thousands of dollars. Making vaccines is not cheap."
For now they are getting started with money that is set aside for emergencies. The transportation of the virus to Pittsburgh will be carefully monitored, using only specialized and certified transporters by air and ground.
$3 million study at UofK to help conquer opiods
Researchers at the University of Kentucky are studying the confounding problem of opioid abuse. The study, "Geographic Variation in Addiction Treatment," will look at how various medications are used within the criminal justice system. A $3 million grant from the National Institute on Drug Abuse and National Institute of General Medical Sciences is funding the project.

Three FDA-approved meds are known to be highly effective at reducing opioid use: methadone, buprenorphine, and naltrexone. And yet only about 7% of people fighting opioid abuse receive medications. The problem is even more vexing in rural areas and in the criminal justice system, where the medications are often not available. To learn more, check out the university's podcast "Behind the Blue," where lead researcher and sociology professor Carrie Oser discusses the study.
U of Memphis makes workers data savvy
Data is like peak TV: We've got too damned much of it and not enough experts to whip it into something manageable. The University of Memphis is the latest university to take a stab at the daunting challenge of training data scientists. A $3.4 million grant from the National Science Foundation is funding the effort.

Universities and other educational programs have long been adept at turning out workers skilled in statistics, programming, and machine learning. The tricky thing is to develop workers who can integrate all of these disciplines and use them to help everyone in an organization understand how to take advantage of the data. The Memphis work will develop a training program for data scientists that is more holistic. The grant will also fund STEM internships and the development of training programs for industry partners.
Huge dairy-related research support at UW-Madison
The Dairy Innovation Hub sort of sounds like a bold new creamery. But in fact, the Hub is a cross-campus collaboration among three University of Wisconsin schools: UW-Madison, UW-Platteville, and UW-River Falls.
Now, $8.8 million of state funding is being invested in the Hub's efforts to address four priorities: "stewarding land and water resources, enriching human health and nutrition, ensuring animal health and welfare, and growing farm businesses and communities." UW-Madison has been allocated 52%, while UW-Platteville and UW-River Falls will each receive 24%.
According to the UW website, "The funding will allow for hiring dozens of faculty and researchers, creation of an Advanced Dairy Management Academy, improving research labs and farms, and purchasing equipment." (That equipment includes robotic milking machines.)
Amy Penterman, vice president of the Dairy Business Association and owner of Dutch Dairy, welcomes the progress. "On our farm, we've utilized universities for different areas from ventilation to cow health. As technology changes, we try to embrace it, and with the dairy hub, we'll be on the forefront of young, brilliant minds that are coming in. The sky's the limit."
VW's first tech hub comes to Knoxville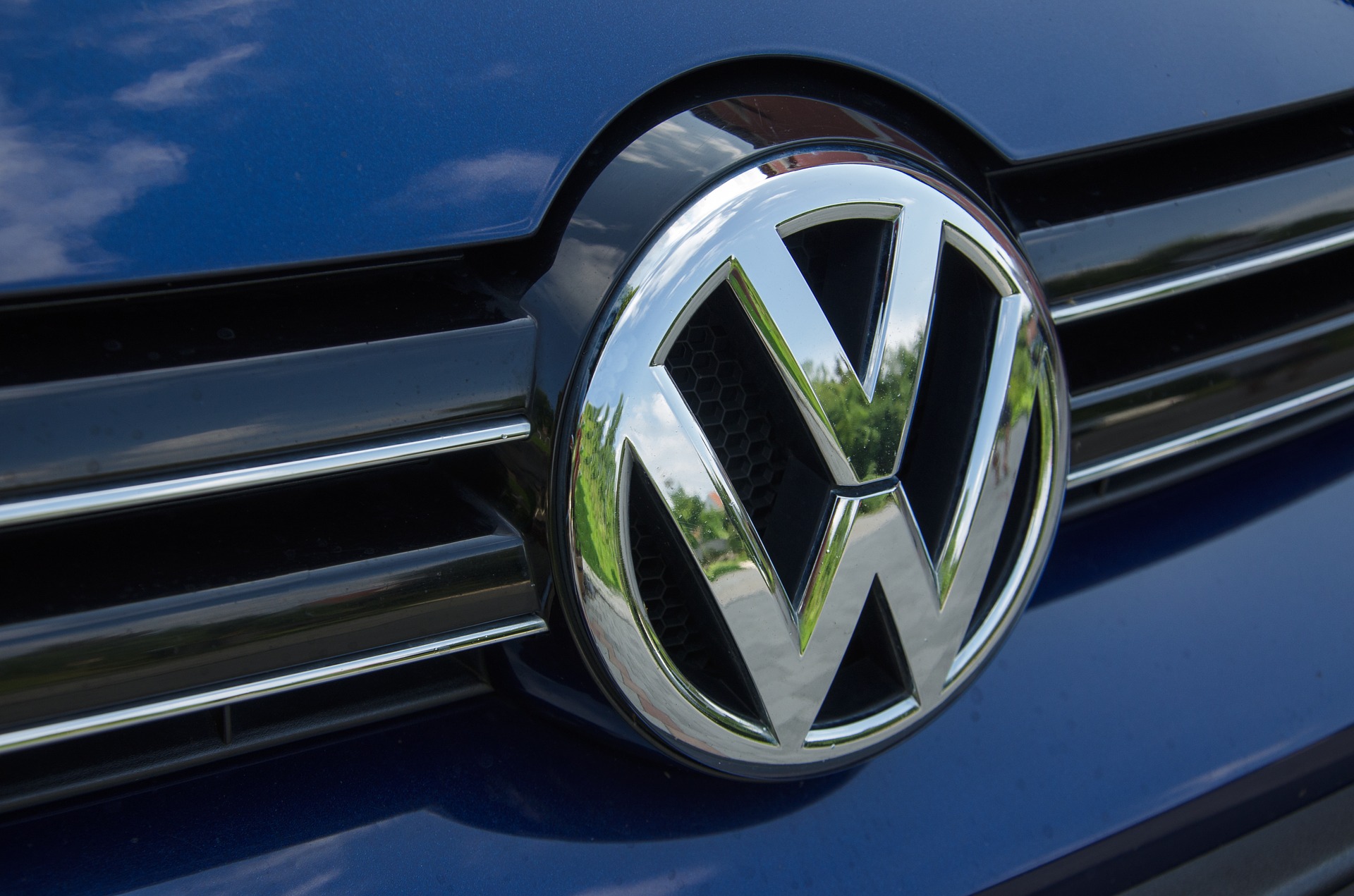 Image by Carvermittler from Pixabay
In a cool collaboration between the University of Tennessee, the U.S. Department of Energy, and Volkswagen, Knoxville is getting a technical innovation hub. The facility will house the Oak Ridge National Laboratory (the DOE's science and energy lab) and focus initially on developing lighter vehicle components and electric vehicle technology. It will also offer research opportunities for UT's doctoral students.

Volkswagen already has a significant footprint in the area, including an assembly plant in Chattanooga, where it makes its Passat and Atlas vehicles. In 2022 it will begin production of electric vehicles Crozz and Buzz, the latter an electric microbus guaranteed to make hippies swoon. The autonomous-capable microbus is also rumored to be the planned flagship vehicle for a VW rival to Uber.
The collaboration between UT and VW goes back almost a decade, when the university and the carmaker developed an MBA program that lets VW employees earn MBAs by taking classes at the assembly plant.
Bold Penguin acquires tech platform company for growth
Columbus insurtech firm Bold Penguin recently acquired Virginia-based Xagent (which is pronounced Zagent), a "single-entry multi-quote" platform that enables agents to quickly quote and bind property and casualty insurance.
Bold Penguin has built up significant momentum since its founding in 2016, with an average of 112% sales growth. The company was able to increase its workforce to 145 last year, thanks to a $32 million funding round that allowed it to triple the size of its engineering team. The company says that so far, it has generated quotes for almost 1 million businesses.
In a statement, Ilya Bodner, co-founder and CEO of Bold Penguin, said, "We are obsessed with upgrading the commercial insurance ecosystem, helping it evolve to meet the needs of all the players and catch up with the pace of technological innovation." He added that Xagent shares that vision and integrating the platforms will provide customers with "one simple, comprehensive solution to trust."
Life science conglomerate PPD going public
PPD, a contract research organization based in Wilmington, NC, is going public. The company is looking to raise $1.44 billion through its IPO of 60 million shares. The firm's shares were previously traded on public markets before the company went private in 2011.

PPD—Pharmaceutical Product Development, LLC—provides clinical research, drug development, and lifecycle management services for pharmaceutical, biotech, and medical device companies, as well as schools and governments. And yes, drugs are good business: The company employs 23,000 people in 46 countries, including a large footprint in North Carolina's Research Triangle Park.
KC's LaborChart closes on new funding
Construction industry workforce management platform LaborChart has partnered with Kansas City's Five Elms Capital on a growth capital round. Terms of the deal weren't disclosed.
NAI Cressy acquires NAI Meridian
The brokerage division of Cressy Commercial Real Estate, NAI Cressy, has acquired majority ownership of Indy-based NAI Meridian, creating a commercial real estate platform that will serve much of Indiana and southwest Michigan.
Nerdio announces $8M Series A round
Chicago startup Nerdio, which helps managed service providers provision and administer Microsoft Azure cloud services, has secured $8 million in funding, led by MK Capital.
SaaS marketing platform Casted raises $2.35 million in seed funding
Casted, an Indy-based software-as-a-service marketing platform for branded podcasts, has announced that it has raised $2.35 million in a seed round that included both institutional and individual investors.
Kentucky engineering firm acquires McCracken & Lopez in the Carolinas
Consulting engineering firm CMTA, based in Louisville, KY, has closed on its purchase of McCracken & Lopez, a company with "like-minded" engineers. McCracken & Lopez has offices in Charlotte, NC, and Columbia, SC.

It's ... Name that Flyover city!
Useless information that is strangely fascinating.
This city is home to Playhouse Square, a theater district that is the largest performing arts center in the US outside of New York City.

This city's main street, Tryon Street, carries the name of its 1765 Governor, William Tryon.

In what city is Creighton University located?
Click here for today's answers.
Please click the button below to share stories and offer suggestions or comments