Des Moines is a contender! – October 16, 2019
You really ought to give Iowa a try ...
Today's itinerary:
We put the wheels down in Des Moines, IA, to find out why it's characterized as the city that's "one of the most exciting—and underrated—cities in America."

Carpool lane cheaters are such a big problem that tech is being developed to catch them.

Mass production of clothing is harmful to the environment and people making garments in factories endure poor working conditions. That's where "slow fashion" and the company Balodana come in.

In St. Louis, they're testing game design and consumer behavior using World of Warcraft.

A California-based startup that has developed a platform to help cities test new solutions and choose the right technologies for their communities is moving to Kansas City.

And Name that Flyover city!
October 16, 2019
Every reason to live here and no reason to leave
Source: Flyover Media Group, LLC & Youtube
Des Moines, IA, used to be the Rodney Dangerfield of the Midwest. Despite being Iowa's state capital, it couldn't get no respect. It was dismissed as a bland heartland city known for cornfields and insurance companies, with maybe a little hat tip to Drake University, but not much else.
Well, times have changed.
For proof, consider the city's collection of "best of" recognitions. That list is exhaustive and continues to grow, but here's a sampling:
You see where this is going. BOOM! Des Moines has come into its own in a big way.
A quiet renaissance
An article in Livability last year explored the reasons why Millennials, in particular, are "flocking to Des Moines." It characterized the city as "one of the most exciting—and underrated—cities in America." At the other end of the human timeline, Des Moines is also regarded as an enticing location for retirees.
And the Des Moines Register cited Census Bureau data that indicated Des Moines was "the fastest growing city in the Midwest."
So what gives?
Thriving business environment
Des Moines has been called the "Hartford of the West," a nod to its major success in the insurance sector, and the US Chamber of Commerce (which dubbed the city The Insurance Capital of the US) says that the low cost of doing business, plus an educated workforce, have helped the city become "a global hub of the insurance industry."
But Des Moines also benefits from a variety of other key industries, including financial services, manufacturing, and agribusiness—with established companies, brand-new enterprises, legacy firms, and emerging businesses in the mix.
The tech/startup landscape is building its own momentum, too. Clay and Milk mentions Global Insurance Accelerator, Iowa Agritech Accelerator, and Square One DSM on its list of Startup Accelerators & Incubators in Iowa. (Psst: There are rumors that business accelerator Techstars is planning to establish an office in Des Moines, as well. Stay tuned.)
Attractions and cultural experiences
In addition to its strong economic growth and business momentum, Des Moines scores high in the "things to do" category. For example:
Food: Per Livability, "In other parts of the country, farm-to-table is a trend. In Des Moines, it's a way of life."

Must-see: Highlights include the Des Moines Art Center, Wells Fargo Museum, State Historical Museum, Greater Des Moines Botanical Garden, and Science Center of Iowa.

Sports: Even though Des Moines isn't home to any pro teams, it hosts minor league teams that include baseball, basketball, hockey, indoor football, and soccer.
Des Moines data from the flight deck:
Population: 216,853

Males: 109,157 (50.2%)

Females: 108,364 (49.8%)

Median age: 34.5 years

Median household income: $68,649

Median home value: $144,600

Median rent price: $1,047

Cost of living index: 85.9 (the US average is 100)

Unemployment rate: 2.5%
Data Sources: City-Data.com, US Census Bureau, Zillow
Using tech to catch carpool lane cheaters in MN
Mariordo (Mario Roberto Duran Ortiz) [CC BY-SA 3.0]
File this under one of those things that we had no idea was a huge problem: carpool lane cheaters. Carpool lanes, also called HOV lanes, are reserved for buses, vanpools, carpools, or any vehicle carrying two or more people.
Violators of the carpool law are increasing so much that many cities are raising the fines. In the state of Minnesota alone, nearly one in seven motorists illegally use the HOV lanes during rush hour. In just September, the Minnesota State Patrol has issued nearly 3,500 citations to motorists who have flouted the law, compared with 2,933 written in all of 2018.
Lt. Paul Stricker of the Minnesota State Patrol says drivers can get pretty clever in trying to "qualify" as a carpool, including stuffing rubber baby dolls in car seats and putting hooded sweatshirts over skeletons.
Minnesota has taken steps to raise the citation amounts and it has also started using a system of beacons and detectors during morning rush hours on Interstates 35W and 35E. The systems detect a valid MnPass tag. If a driver has one, a blue light flashes; an amber light flashes if no tag is detected.
Startup offers a sustainable approach to slow fashion
Have you heard of the slow fashion movement? It's been gaining traction for the past few years through its principles of quality, longevity, better conditions for garment workers, and environmentally friendly production processes. And that's right where a new Chicago startup wanted to be.
Founder Dana Todd was tired of the annoyances of the fast-fashion brands (poor quality, inconsistent sizing), so she launched Balodana, an online marketplace that offers custom-made clothing created by 16 global fashion designers located in various countries, including Ukraine, Bulgaria, Lithuania, Israel, and Canada. Customers order directly from them and Balodana takes a 20% cut.
Balodana's customers can specify their measurements for the most accurate fit, choosing from collections of customized "made-to-measure" fashions. Their selections, produced from scratch, arrive in roughly two to four weeks. Average orders currently run about $190, and although the customer base consists mostly of women over 35, the company is drawing in younger consumers looking for sustainable fashion alternatives.
Right now, Balodana—one of 1871's latest WiSTEM cohort (an accelerator for female founders)—is raising a $1 million seed round.
Washington U researches World of Warcraft
World of Warcraft Legion Gamescom 2017: dronepicr [CC BY 2.0]
For the uninitiated, World of Warcraft (WoW) is a wildly popular online role-playing game introduce in 2004, with five million-plus dedicated users each averaging just under 13 hours of gaming per week. Online gaming in general boasts tens of millions of regular monthly users, a number steadily on the rise. That is a LOT of screen time.
Yulia Nevskaya, an assistant professor of marketing at Washington University, experienced the allure firsthand, with her inaugural trek into the WoW realm lasting nine hours. Nevskaya studies how consumers form habits, and with WoW, she specifically wanted to test how changes in game design could alter consumer behavior, hopefully for the better.
Nevskaya and co-author Paulo Albuquerque, a professor of marketing at business school INSEAD, zeroed in on "three main actions that the game developer has at its disposal to manage consumers' use of the game: redesigning content and in-game reward schedules, sending notifications to gamers, and imposing time limits on gameplay."
The study covered more than 400 gamers playing roughly 15,000 gaming sessions. The results were surprising. "What's good for the consumer is not necessarily bad for the company," according to Nevskaya. The study concluded that "altering in-game reward schedules and imposing time limits leads to shorter gaming sessions and longer subscriptions." However, they also discovered that in-game notifications and reminders to take a break could actually have the opposite effect. A user in a "hot habit state" might feel motivated to play shorter, more frequent sessions, yielding more overall screen time.
Nevskaya noted, "It can be a wonderful pastime. But it's potentially harmful when enjoyed in excess." A little nudging never hurt.
From Palo Alto to the heartland: GovTech leader finds a new home in KC
Austin Wilson is director of city innovation and relations at UrbanLeap, a California-based startup that's developed a platform to help cities test new solutions and choose the right technologies for their communities. A few months ago, Wilson moved to Kansas City, MO, continuing to work remotely for UrbanLeap by building relationships within KC's startup ecosystem.
With the goal of breaking down silos and fostering collaboration and transparency, Wilson hopes to "define an urban innovation process" that will allow the city to make the best decisions and deliver positive outcomes to the community.
He's already reached out to Rick Usher, KC's assistant city manager for entrepreneurship and small business, who aided Wilson in meeting "at least 30 or 40 people" all over the city. So now, Wilson is creating new business opportunities for UrbanLeap, helping KC accelerate innovation, appreciating a newfound sense of community, and—definitely worth noting—earning a West Coast paycheck while enjoying a much lower cost of living.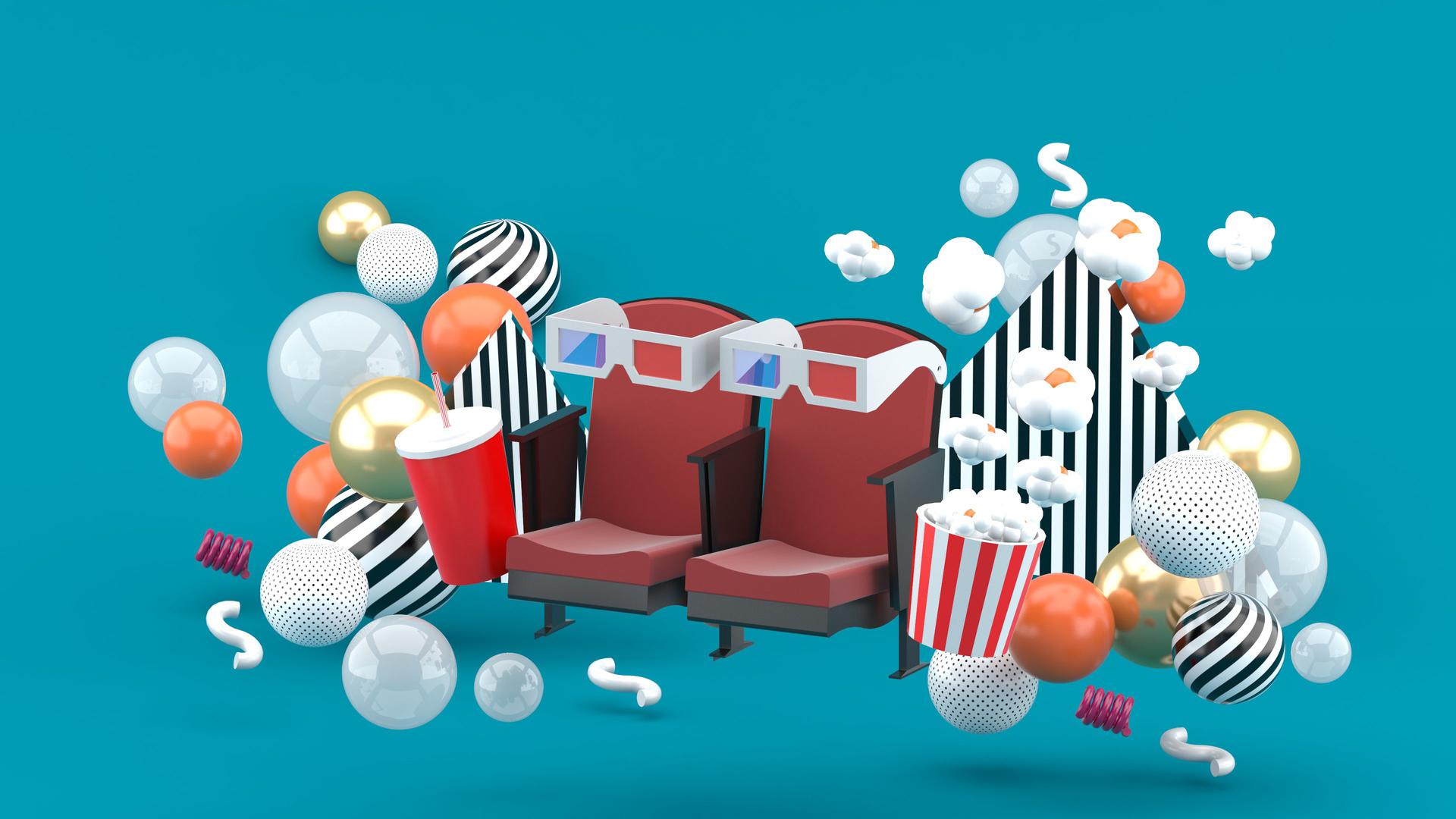 It's time for Name that Flyover city
A little flyover fun for no good reason at all!
Here are today's questions:
This city is home to the headquarters of the Jockey Club, a national organization dedicated to the integrity of Thoroughbred breeding and racing.

This city sits in two states and, in one area, you can be in a different state simply by crossing the road.


This city ranks first in the nation in potato chip consumption per capita.
Please click the button below to share stories and offer suggestions or comments