Doc in your pocket. It is starting to happen. And it will be huge.
Haikus aside, digital health will be a $234 Billion industry. And it's at our fingertips!
Today's itinerary:
Digital health initiatives are going strong in Flyover country.

A St. Louis startup launches device that can help users monitor their metabolic reaction to food.

Digital health for dogs!

What's new in flyover funding and deals.

Name that Flyover City!

January 13, 2020
Digital health initiatives are going strong in flyover country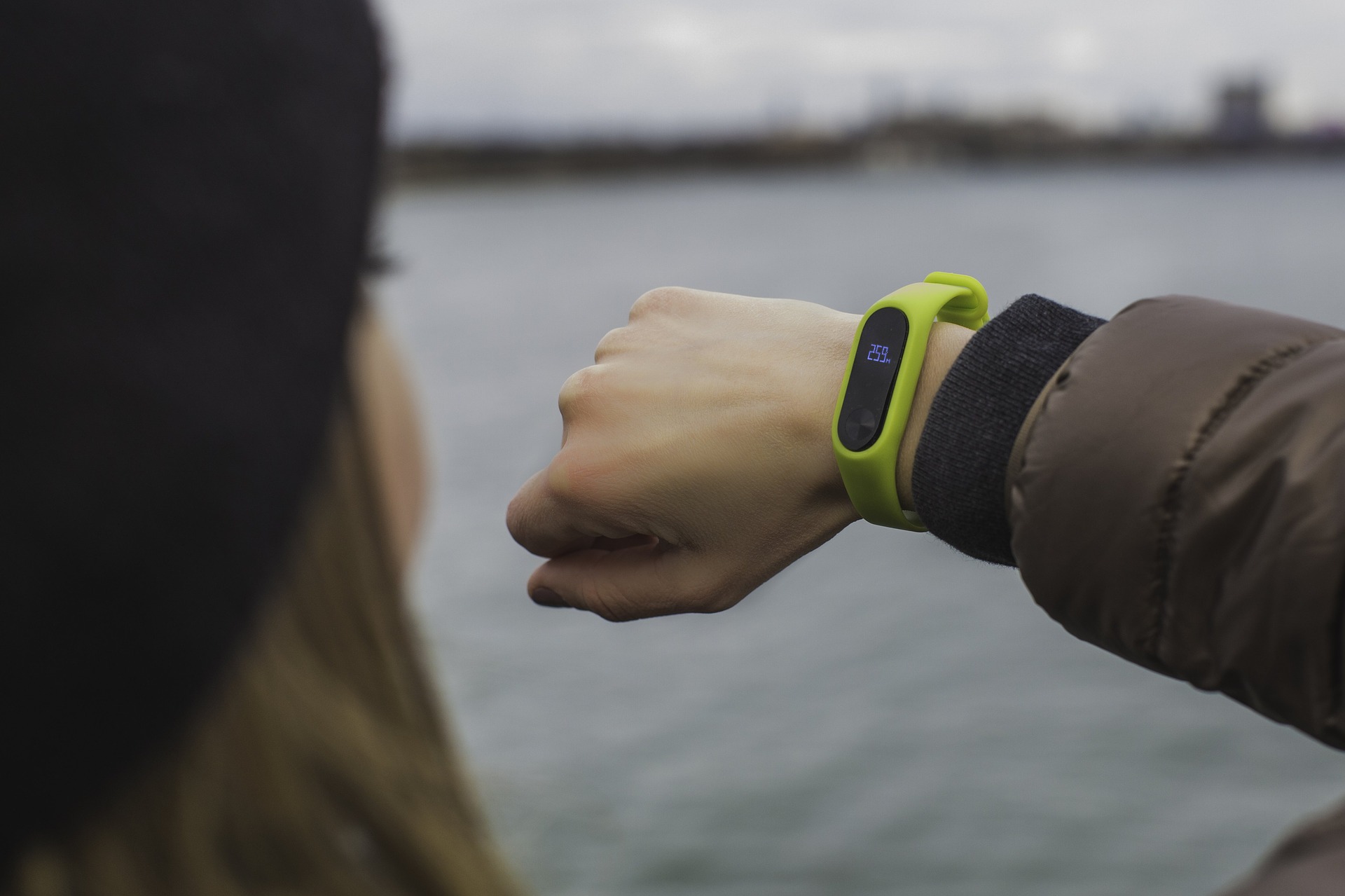 Image by StockSnap from Pixabay
You're going to be hearing a lot more about digital health as researchers in the field seek to improve quality of life, ensure better health outcomes, and reduce the costs of healthcare for providers and patients alike.
Here are some digital health initiatives that recently launched in flyover country:
Anthem
Working with venture-backed K Health, Indy-based insurance giant Anthem is launching an AI-driven app that will offer quicker access to treatment options and the capability of texting with doctors—all for less than a copay.
Consumers can chat for free with the app, which is trained to ask questions about medical history, age, and gender as it attempts to resolve the consumer's health concern.
From there, patients can chat with doctors.
"The product is aggregating the wisdom of the entire medical community within one intelligent machine that gets smarter over time," the company said in a statement.
UnitedHealthcare
Minnesota-based UnitedHealthcare, the country's largest private payer, is rolling out a new virtual care app that will give users access to a practitioner via mobile device or computer. It will allow members to schedule and conduct virtual visits with physicians.
Advocate Aurora
In Illinois, Advocate Aurora is using AI-powered technology to allow patients to type in their symptoms and will direct them to the best mode of care.
Highmark Health
Highmark Health, headquartered in Pittsburgh, is trying to make it easier for patients to find the right doctor by matching patients with doctors who meet their preferences. Meet Doctor Right is part of a multi-pronged effort to increase patient volume and reduce wait times to see physicians and specialists.
Much more to come!
A report from Frost & Sullivan, called Global Digital Health Outlook 2020, predicts that the global digital health market will reach a valuation of more than $234 billion in 2023, up from 2019's estimated $147 billion. You can see the nine predictions for digital health in 2020 summarized here.
Digital health startup releases first medical device in St. Louis
Readout Health was founded in San Francisco in 2018 and conducted much of its operations in Toronto, but it relocated to St. Louis last year. When Jim Howard, an entrepreneur-in-residence at BioGenerator (the investment arm of BioSTL), was tapped to be CEO of the early-stage startup, he decided the move would help accelerate growth—and that appears to have been a good call.
In mid-December, the company launched a pocket-size Class 1 medical device called BIOSENSE, which can help users monitor their metabolic reaction to food via "innovative and science-backed breath technology." The keyword here is "breath"—as in no more finger pricks. The device, which is manufactured in St. Louis, is a tool for measuring ketones—chemicals produced by the liver that serve as an important metric for those on Keto and low-carb diets.
So far, Readout Health has secured $1.2 million from investors, including BioGenerator and iSelect Funds. It is also collaborating on research at Washington University School of Medicine.
Health monitoring and location tracking … for your dog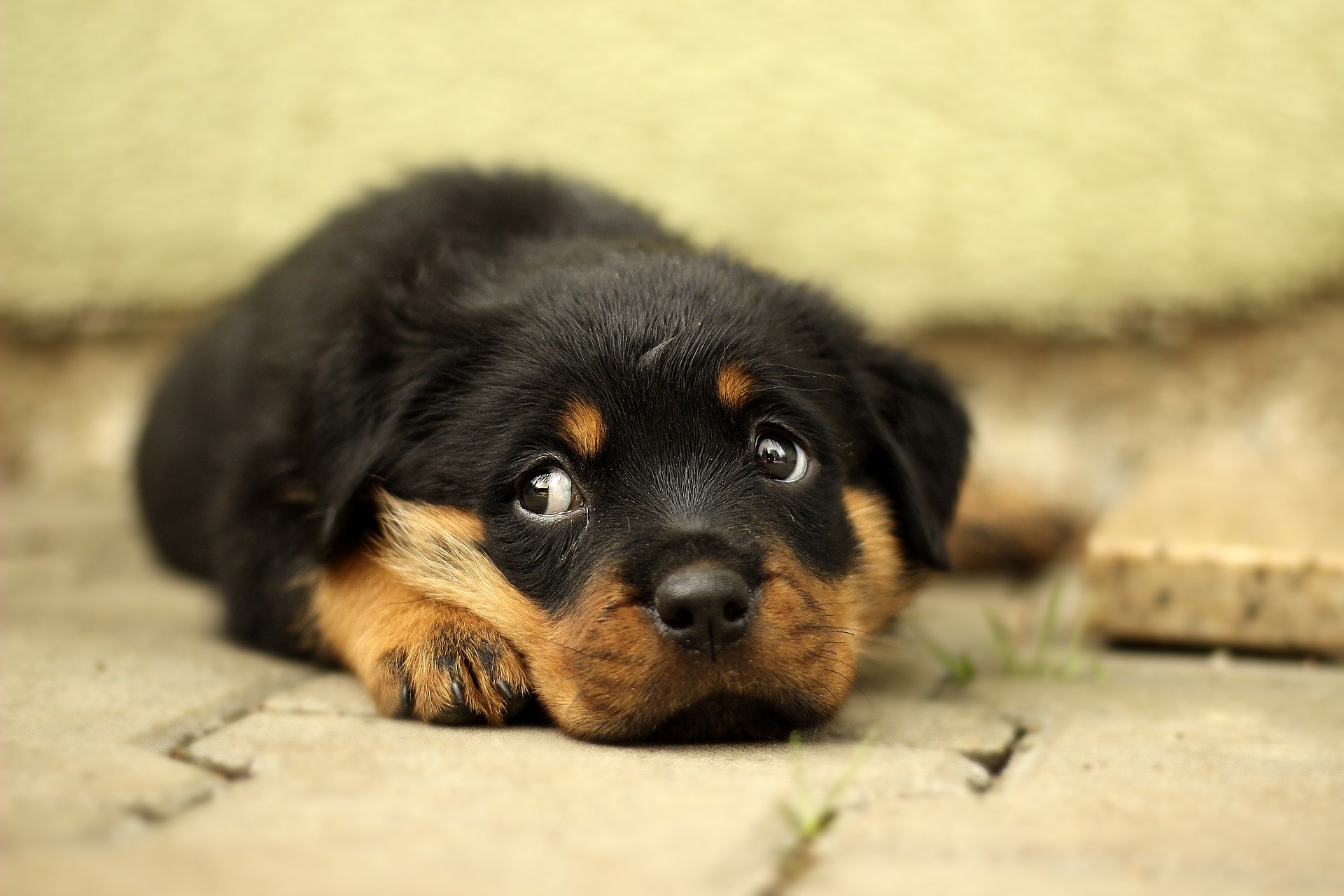 mage by Jan Steiner from Pixabay
Any true dog lover will tell you that there's nothing they wouldn't do to ensure the health and well-being of their canine pals. And Kansas City-based startup FitBark is designed to help in that quest.
FitBark CEO and co-founder Davide Rossi, along with co-founder Sara Rossi (Davide's sister), moved to KC five years ago to participate in Techstars' Sprint Accelerator program. Out of that experience, the FitBark health monitor was born.
FitBark 2 (available worldwide), along with the recently announced FitBark GPS (US market only), can monitor your dog's activity, mobility, pain, anxiety, sleeping patterns, and skin condition. The device, which attaches to their collar, is lightweight and waterproof. The new FitBark GPS takes the device to the next level, allowing you to track your dog's location from your mobile phone.
FitBark is also being used by more than 100 research institutions to gain insights into which treatments and procedures are effective, and it has been used to analyze health data for "300+ breeds in 140+ countries." Among the discoveries: "Puppies sleep way less than human babies" and "dogs in Massachusetts are crazy active."
Oh, and one final bonus: FitBark lets you link to your own health tracker, so you and your pup can get fit together. FitBark has even partnered with FitBit, enabling you to keep an eye on your stats alongside your dog's.
Two Wisconsin-based health systems ditch merger plans
Seven months ago, Wisconsin's Gundersen Health System and Marshfield Clinic Health System announced that they were exploring a possible merger. Now they've called it off. In a joint statement, they said they'd had "productive, collaborative discussions on how they might come together to collectively enhance the level of care across Wisconsin, northeast Iowa, and southeastern Minnesota" but have now decided to remain independent.
Ann Arbor life sciences startup raises $4 million in Series A funding round
Akadeum Life Sciences Inc., based in Ann Arbor, MI, has raised $4 million in a Series A round of funding that's expected to close in the first quarter of 2020. The funding is coming from several Michigan-based angel groups, as well as the Berkeley Catalyst Fund and the University of Michigan's MINTS program. Founder and CEO Brandon McNaughton said the company will use the money to pursue commercial adoption of its technology.
EdTech startup closes $1M funding round
Nashville's Possip is a platform that facilitates real-time feedback from parents to schools. Now it's looking to scale up, having secured just over $1 million in seed funding. This is a significant milestone, as Possip founder and CEO Shani Dowell is the first black woman in Tennessee to hit that mark. The company says the funding "will help Possip grow its school and district partnerships, deepen customer experience, and provide customers additional analytics and features."



It's ... Name that Flyover city!
Useless information that is strangely fascinating.
Mark Twain once called this city the "Good Samaritan City of the Mississippi."

This city is home to Pleasant Rowland, the maker of the extremely popular, and expensive, American Girl dolls.

This city is home base for BJC Healthcare, a non-profit healthcare organization that includes the nationally recognized Barnes-Jewish Hospital.

Click here for today's answers
Please click the button below to share stories and offer suggestions or comments