EnRICH(ing) diversity | 3D tech training | A $139M vehicle tech investment | Black raspberry nectar & Cancer
"It is time for parents to teach young people early on that in diversity there is beauty and there is strength." ― Maya Angelou

Today's itinerary:
EnRICH(ing) diversity

Join experts to improve healthcare

3D Tech training for urban youth

DOE's $139M vehicle tech investment


Research for combating addiction

A black raspberry cure for lung cancer?


Fueling the Future

Name that Flyover City!
July 30, 2020
Advancing health ideas from HBCUs
Image by Rawpixel for Shutterstock
Several partners are coming together to collaborate on a Kentucky-based "pre-accelerator" that will advance and commercialize healthcare ideas from Historically Black Colleges and Universities. The partners include Jackson State University, the University of Kentucky, and XLerateHealth, a Louisville healthcare accelerator funded by the National Institutes of Health.
The project aims to improve equity, diversity and inclusion in innovations coming to market and to support underrepresented groups' potentially transformative ways of solving technological, social, economic, and cultural problems.
The collaboration, called "Engaging Researchers and Innovators for Commercialization at HBCUs," or EnRICH, will train HBCU faculty and students in the art of bringing their healthcare inventions to market, including how to conduct market assessments, protect their intellectual-property and understand the mechanics of working with an accelerators like XLerateHealth.
Underrepresented minority faculty and students will gain access to expert knowledge, entrepreneurship, professional networks, and mentorships. The faculty and students will also gain the expertise of the University of Kentucky's Office of Technology Commercialization.
Share this story on social media!
Collaborate with experts to improve healthcare
Hive Networks is not only a new business but it's a business that is working in uncharted territory. Its goal is to build an integrated platform to support key elements of Learning Health Networks.
The Hive team includes software engineers, researchers and technical product managers, as well as clinical strategists, all with top-notch skills.
According to Scott Roth, Hive's CTO, the culture at Hive is a big part of how they operate. "Our team is adaptable and agile. We are a family. Everyone collaborates and pitches in wherever they're needed. We hold each other accountable."
Roth said each team member does, "a little bit of everything. We're all so focused on the mission that the roles can blur." Chris Sauer, Systems Architecture Director, says he stays in three modes—past, present, and future—and is always trying to anticipate how to create the "sum of the parts" and make them larger than the "whole."
Bringing medical expertise to support the research behind Hive Networks, is an impressive board of directors:
The board includes Founder and CEO John Bostick (a serial entrepreneur who has been working with Cincinnati Children's Hospital since 2016 on ways to spread and scale Learning Health Networks); Mike Venerable, CincyTech CEO, who has driven nearly $1 billion of investment into 85 Ohio-based healthcare technologies; Susannah Fox, the former CTO for the U.S. Department of Health and Human Services; Jeffrey Robbins, PhD, Professor of Pediatrics who is the retired founder of the Heart Institute and Division of Molecular Cardiovascular Biology at Cincinnati Children's Hospital Medical Center; Kedar Mate, MD, CEO Institute for Healthcare Improvement, and Justin McGoldrick, MD, CMO of Innovation and Research for Bon Secours Mercy Health.
If joining a close-knit collaborative group working for an altruistic mission appeals to you, you can take a look at Hive's current job openings here.
Share this job!
Startup in KC to teach Black and urban youth 3D tech
The Black Lives Matter movement has underscored the need for systemic change in America, and one startup in Kansas City is trying to do its part. 3DHQ, a startup focusing on 3D modeling and figurines, is collaborating with Urban TEC, a digital literacy education nonprofit, to bring 3D printing skills to Black and urban youth in the city. In a recent workshop, students crafted 3D printed face masks and Black Lives Matter keychains.

The workshops are part of a larger effort by Urban TEC to bring tech and soft skills training to kids and get them excited about STEAM possibilities for the future. Proceeds from sales of 3D-printed Black Lives Matter merch will go to a program called STEAM in the Streets, which introduces STEAM activities to neighborhoods in Kansas City.
"We want to be more intentional about our Black Lives Matter commitment, and our partnership with Urban TEC gives us that opportunity to take direct action and invest in the next generation by teaching them 3D technology skills," Fabian Conde, co-founder and CEO of 3DHQ told Startland News.
DOE invests $139 million in vehicle tech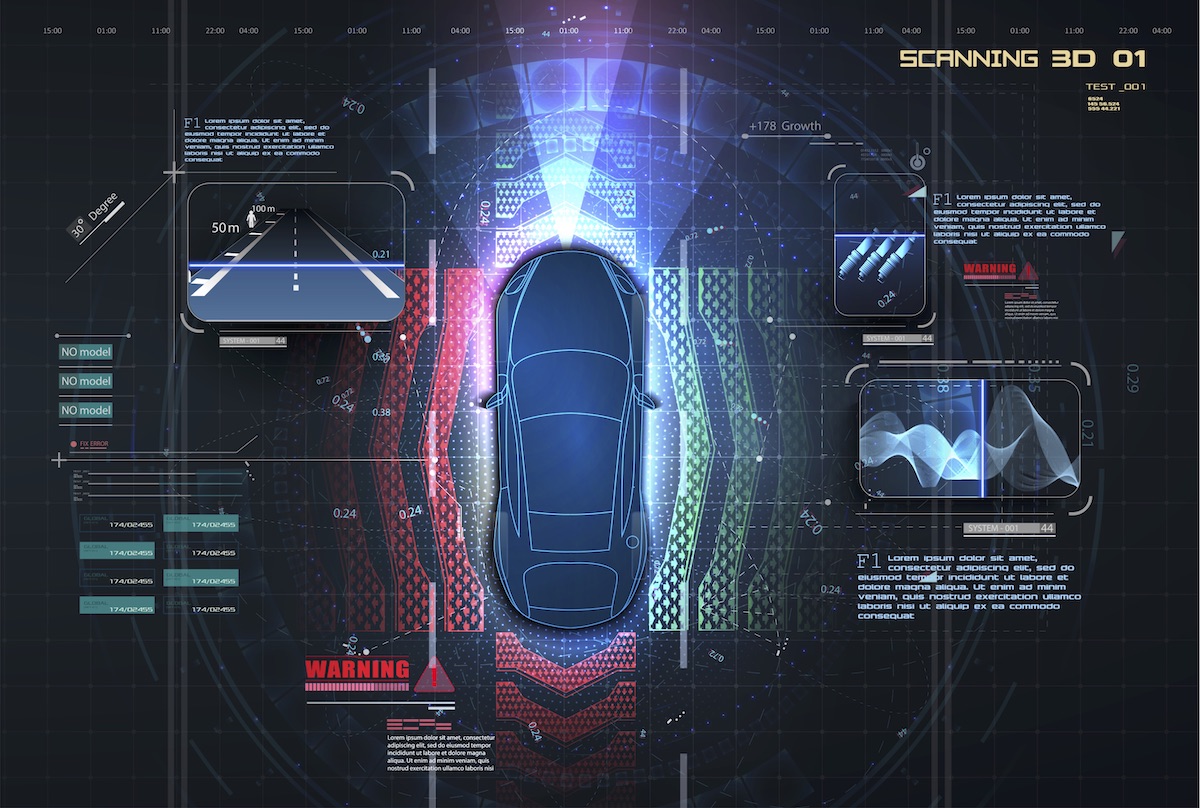 Image by ZinetroN for Shutterstock
The U.S. Department of Energy has announced that 55 projects around the country will receive a total of $139 million in funding to develop new vehicle technologies. With an eye toward supporting US competitiveness, many of the projects will develop tech in support of renewable energies, including advanced batteries, smart-charging tech, mobility tech, and lightweight composites.

Six of the projects will go to teams in Michigan. That includes teams led by Ford and GM, as well as a project with Michigan State University. Funding from the project comes from the DOE's Office of Energy Efficiency and Renewable Energy, an agency focused on energy storage tech, primarily on advanced batteries, electrification, and manufacturing, with the goal of US global leadership in those technologies.
Some of the cool projects include advanced lithium-ion batteries that use silicon-based anodes; a reduction in the need for rare-earth materials in car-tech; low-cost smart battery charging; and the development of lightweight, high-performance polymer composites to increase efficiency. The effort also calls for improving efficiency for gasoline engines. "Technological innovation is key to revitalizing the US' manufacturing competitiveness, especially in the transportation sector," said Energy Secretary Dan Brouillette.
Developing tools to combat addiction
Researchers at the University of Minnesota have launched the Center for Neural Circuits in Addiction, whose aim is to develop tools that will reveal the neurological reasons behind addiction.
The Center recently received a $9.9 million federal grant from the National Institutes on Drug Abuse to support its work. Additional funding is being provided by the Medical Discovery Teams and MnDRIVE Brain Conditions, which are backed by the Minnesota legislature.
Along with conducting the research, the Center hopes to raise awareness of the "biological basis" of addiction. In a statement, team leader Mark Thomas, PhD, said, "We want to emphasize that addiction is not a failure of moral character or will. It's a serious and chronic brain-based medical condition in need of much better treatments."
Black raspberry nectar could hold the key to lung cancer prevention
Promising news out of The James at Ohio State University Comprehensive Cancer Center: Research suggests that black raspberries might serve to prevent the development of lung cancer. Scientists are working to determine whether the nectar of those berries can change the gut microbiome and reduce inflammatory processes that might lead to lung cancer.
The study, called the BE WELL study: Black Raspberry Beverage Working to Prevent Lung Cancer, is being funded by grassroots organization Pelotonia. The group raises money with the objective of funding "life-saving cancer research."
Co-principal investigator Daniel Spakowicz, PhD, said the team has ongoing trials with patients aged 55 to 77. They must be current or former smokers who quit in the past 15 years and who have a 30 pack-year smoking history.
It's ... Name that Flyover city!
Given its nickname, it's no surprise that this city was the first to complete construction on the nation's first concrete highway. What city are we talking about?

This city has the steepest officially recorded public street in the U.S. What city is it?

If you wanted to see the largest, contiguous system of enclosed, second level bridges in the world, what city would you have to go to?
Click here for today's answers.
Share stories, offer suggestions, or send comments!