Fast horses, fine bourbon and a big pink house – October 2, 2019
And ... they're off!
Today's itinerary:
We touch down in Louisville, KY, a city that is becoming as well known for its healthcare innovation as it is for that horse race that happens in May.


A VC firm raises $225 million big ones to fund medtech startups in Minnesota.


NASA and Carnegie Mellon are working to create smart habitats for astronauts exploring the moon and Mars.


While reality shows about housewives who aren't actually married have taken over the airwaves, there are still people out there who care deeply about the craft of acting. One is an amazing teacher in Detroit.



And a big pink house!
October 2, 2019
Racing, bourbon and healthcare technology
Kentucky Derby at Churchill Downs - Staff photo
On the first Saturday of May each year, the world's attention turns to Louisville for America's most famous horse race, the Kentucky Derby. (Here's a railbird tip: Bet on the fastest horse.)
But this city on the banks of the Ohio River has more going for it than trifectas and mint juleps—which, by the way, most locals leave for the tourists to enjoy. In fact, Louisville is quickly growing into its "Possibility City" slogan. And much of the growth revolves around healthcare and aging.
America's aging capital


While most cities embrace getting older the way 30-somethings celebrate their first gray hairs, Louisville sees green when it thinks gray. With America's over-65 population set to triple by 2030, the city is working to strengthen its already strong healthcare sector.
"We know that with Baby Boomers being responsible for more than half of consumer spending, aging innovation is the future of consumer technology," says Mayor Greg Fischer. "The large global aging population is driving innovation as companies and start-ups create new technology or find ways to adapt existing technology."
Louisville's wellness and aging sector includes marquee names like Humana, Atria Senior Living, Trilogy Health Services, and Kindred Healthcare. But those big players are just the tip of the iceberg. Look closer, and you'll find a wide array of companies, including specialty drug maker US WorldMeds, patient health literacy company My Health E, and DesiCorp, which is working to extend the shelf-life of blood by drying it to powder—something that would come in pretty handy on the battlefield or after a natural disaster.
Health Enterprises Network (part of Greater Louisville Inc.) counts some 450 health and health-related companies in the region. Nine of the area's top 25 employers are in the healthcare sector, and healthcare accounts for 18.2% of regional employment. It's no wonder Forbes recently named Louisville America's aging health capital.
Making connections
Health Enterprises Network's goal is to connect the sector's players in order to make Louisville the location of choice for health-related businesses, researchers, educators, investors, and consumers.
One place many players connect is the Thrive Center downtown. Launched in 2017, this nonprofit center is a sort of learning lab for technology that can help older adults age in place and senior-living facilities enhance residents' quality of life. Visitors to the 7,500-square-foot space can check out smart appliances, brain-training games, and virtual reality apps that reduce pain and stress levels before surgery.
"We want them to get a positive impact when they come in, to focus on living and thriving, not aging and dying," says executive director Sheri Rose.
Bourbon means business
Healthcare is Louisville's biggest industry, but bourbon is perhaps its fastest growing one. Downtown's Frazier History Museum is the official starting point of the popular Kentucky Bourbon Trail, and the city has 10 distilleries that offer tours. Most are along downtown's Whiskey Row, where Evan Williams started making bourbon back in the 1780s. (Want to follow in old Evan's footsteps? Enroll in Moonshine University's six-day distiller course.)
Applause lines
Louisvillians like to boast that theirs is one of just a handful of US cities with a professional orchestra, opera, ballet, children's theater, dinner theater, and Broadway series. The Louisville Orchestra, under music director Teddy Abrams, is building a reputation for collaborating with artists across a huge range of genres.
Data from the Cockpit:
City population: 770,557

Metro area population: 1.3 million

Median household income: $51,960

Median age: 37

Average home cost: $162,800

Largest employer: UPS, with 21,233 local employees (most at its 5.2 million square foot Worldport sorting facility)

Fortune 500 companies that call Louisville home: Humana, Yum Brands (parent of KFC, Pizza Hut, and Taco Bell), and Kindred Healthcare
Last, but certainly not least: Louisville is the birthplace of Muhammad Ali, the song "Happy Birthday to You," and (natch) the Louisville Slugger baseball bat.

Data sources: Zillow, WHAS11
Now for one last look at lovely Louisville before we fly on ...
VC firm raises $225 million to fund medtech startups

Vensana Capital, a new Minnesota-based VC firm with a medtech focus, has announced its first fund, Vensana Capital 1, with $225 million in committed capital. The money will go toward partnerships with about a dozen medtech companies in their clinical development and commercial stages.

Managing partner Kirk Nielsen said they plan to invest between $10 million and $30 million per company. And while the "investment mandate" is global, Nielsen and co-founder Justin Klein expect to fund several local companies.

"Minnesota remains one of the most important med-tech clusters, and it's a great place to build a company," Nielsen said. "I would expect, out of a dozen investments we plan to make out of this first fund, that at least a few of them would be local companies."

The firm will be looking to partner with medical device companies, but Nielsen said they would also look at those involved in diagnostics, digital health, and health care services.
Ideas that Evoke launches a public affairs division

Since its founding in 2009, PR firm Ideas That Evoke has built a national reputation as a brand builder, marketing agency, and digital strategist. Headquartered in Madison, WI, the company has received numerous awards and has appeared twice on the Entrepreneur 360 list, which annually features 360 small businesses that are "mastering the art and science of growing a business."

Now, Ideas That Evoke has announced that it's launching a public affairs division to help clients in the "political, nonprofit and advocacy sectors."

Company founder Kelly Ehlers said the new division will enable them to make a difference for regional organizations.

"Having a deep understanding and experience in digital and public relations strategies that change the narrative, our team offers a local solution for organizations to partner with an award-winning company rooted in—and dedicated to—making a positive impact in Wisconsin."
CMU helps advance deep space exploration
Looking for a cozy space habitat featuring autonomous systems equipped with situational awareness capable of decision making based on their own data? You may be in luck.

A NASA-funded, university-led research institute called Habitats Optimized for Missions of Exploration (HOME) aims to develop autonomous systems that can be used in smart habitats (aka SmartHabs—no lie) to house astronauts exploring the moon and Mars. The program is funded for five years at roughly $15 million.

Per NASA: "The institute seeks to advance early-stage technologies related to autonomous systems, human and automation teaming, data science, machine learning, robotic maintenance, onboard manufacturing, and more."

Participating universities are Carnegie Mellon University (CMU), University of California, Davis, University of Colorado Boulder, Georgia Institute of Technology, Howard University, Texas A&M University, and the University of Southern California. Several industry partners are involved in the project as well.

Leading the CMU team is Mario Bergés, associate professor of civil and environmental engineering. Not surprisingly, he thinks civil engineers will play a key role in deep space R&D.

"Since the beginning, civil engineers have been the stewards of the infrastructure that supports modern life. If humanity is moving into space, it makes sense for civil engineers to be part of that."
Detroit drama teacher has inspired generations of students

Screenshot from Youtube and The Tony Awards
In 2016, Marilyn McCormick was about to retire after 39 years of teaching drama at Cass Technical High School in Detroit. Then she got a surprise. A BIG surprise.
She was told that she'd won the Excellence in Theatre Education Award, co-sponsored by Carnegie Mellon University. The award honors K-12 theater educators who have "demonstrated monumental impact on the lives of students."
McCormick was flabbergasted. "I didn't even know I was nominated, much less be in a position to win it!" she said. "The more I think back on that, the more I can't believe how totally clueless I was."
And it gets even better. McCormick was invited to receive the award at the 70th Annual Tony Awards.
She described that experience as "being on the other side of the rainbow." Little wonder. She got to hang out with luminaries like Lin-Manuel Miranda and Glenn Close. Then she attended a private party hosted by Andrew Lloyd Webber, where all the guests raised a toast to her success.
"It was hard to believe I was the center of it all," she said. "Everyone I met kept saying, 'Oh! You're the teacher.' Not, 'You're a teacher,' but 'You're the teacher.' What an honor that was!"
Image from Harrit Group Inc.
Move over Mellencamp, there's a pink house for sale in Louisville, KY (remember Louisville?) and this one's a stunner. Local landmark "The Pink Palace" located on St. James Court in historic Old Louisville is going up for online auction on Oct. 1 and continues through Oct. 15.
The house, inspired by classic French Chateau design, is a two a half story classic with original woodwork, stained glass windows, and turret rooms. It also has six bedrooms, an in-ground pool and sits on a large city lot with additional parking.
If you think you might be in the market for a Pink Palace, check it out here.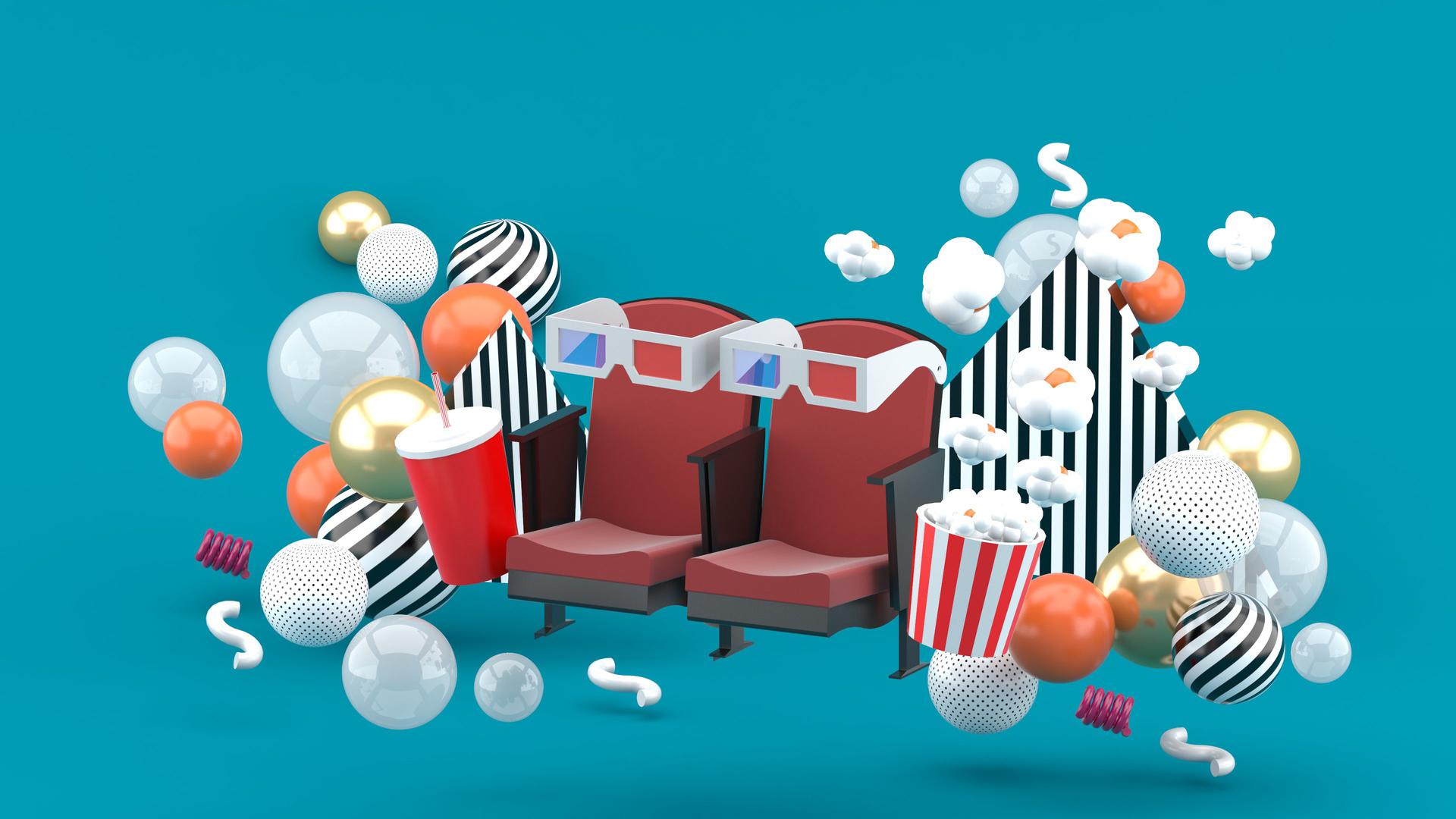 Name that Flyover City!
If you're not actively bidding on that Pink Palace, here's another way to waste some time. Let's play Name that Flyover City!


The questions:
There's a song named after this city that includes the lyrics "On the corner of Twelfth Street and Vine."


This is the only city in the US where you can look South at Canada.



Every Memorial Day since 1983, this city holds an annual fundraiser called the "World's Largest Brat Fest."

Gotta get your mind completely off that Pink Palace? Then Click here for today's answers!
Share stories, suggestions or comments
Do you have an interesting story about innovation in a local business, university, or your city that you'd like to amplify to our readers and followers? Do you know a cool place where locals hang out that you would share with visitors? Or, do you have an unusual or quirky story to share about your town? Then share your stories, pictures, press releases, or other media with us and we'll take it from there!
Also, please feel free to share other suggestions or comments on stories.
Simply click the button below to get started.