Following the money to flyover country ✈ – October 3, 2019
Innovation to fuel a nation
Today's itinerary: There are some big money investments going on in Flyover Country, moving the region forward like never before.
Cincinnati's Uptown Innovation Corridor has raised $400 million to date to transform the city into a tech-driven incubator.


A Richmond edtech startup has raised $800K in pre-seed funding for its product that matches kids with tutors. Sort of like Tinder for kids who need extra help in school.


VCs are turning to the Great Lakes region—capital investment in the area totaled almost $4 billion by 2018 and is still growing.


Dova Pharmaceuticals in Durham, NC, was just acquired in a $915 million deal.



Plus, we have a cool story about folks at IU preserving some history by digitizing wax cylinder recordings

.
October 3, 2019
Cincinnati at the front of the global innovation district pack
Imagery Google, Maxar Technologies, Sandborn, U.S., USDA Farm Service Agency Map data
Innovation districts have caught fire in recent years, with city leaders around the world recognizing their proven ability to revitalize economically depressed urban zones. Cincinnati, an early adopter of the innovation district model, just marked the 15th anniversary of its Uptown Innovation Corridor, where $400 million has been raised to date to help transform Uptown Cincinnati into a tech-driven incubator for greater economic good.
1819 Innovation Hub, a mixed-use partnership between the University of Cincinnati and Procter & Gamble, followed shortly thereafter, providing a centrally located collaborative workspace for an array of businesses and entrepreneurs, further cementing Cincinnati's commitment to community redevelopment and thoughtful urban infill.
The Queen City's transformative efforts aren't going unnoticed. A recent study by the Brookings Institute, titled "The Evolution of Innovation Districts: The New Geography of Global Innovation," included Cincinnati in its list of 100 global cities leading the innovation district charge, and one of just 20 markets in the US to achieve that distinction.
EdTech startup raises $800K pre-seed round

A Richmond, VA, education-technology startup has landed $800K in pre-seed funding. Trilogy Mentors, which matches students with tutors, is sort of like Tinder for kids who need extra help in school. The company started out as a brick-and-mortar tutoring company before becoming a cloud-based matching service in 2016. Now it matches tutors with students, who can chat via video, exchange documents, and work together using an electronic whiteboard.

Future plans include visualization tools to help measure the academic and emotional growth of students, the effectiveness of its tutors, and the satisfaction of the kids' parents. The company will use the cash infusion to hire technology staff, expand its marketing, and extend its platform development.
VCs invest $1.7 billion in Great Lakes region

Venture capitalists are looking for more opportunities to put their money into companies outside New York and Silicon Valley and it shows, according to an article on PitchBook. Investors based in the Great Lakes region are trying to develop a favorable startup ecosystem at home. (The top 10 investors are listed in the article.)

According to the PitchBook Platform, VC investment in the Great Lakes region totaled around $1.7 billion across 481 deals in 2013. In the next few years, those numbers steadily increased, with capital investment totaling almost $4 billion by 2018. (PitchBook defines the Great Lakes region as Illinois, Indiana, Michigan, Minnesota, Ohio, and Wisconsin.)

Some of the startups that have profited from funding rounds include Ohio-based Root Insurance (raising $350 million); StockX, a Detroit-based sneaker startup (attaining unicorn valuation in June with a $110 million round), and Tempus, a Chicago-based healthtech business (raising $200 million at a $3.1 billion valuation in May).
Swedish firm acquires pharma firm in $915M deal

Dova Pharmaceuticals has announced that it's merging with Swedish biotech firm Orphan Biovitrum (whose friendlier name is Sobi). The deal could be worth as much as $915 million. Sobi is acquiring Dova for $27.50 a share, and Dova shareholders will get another $1.50 per share if Dova's Doptelet drug receives regulatory approval. Doptelet is a treatment for thrombocytopenia in patients with chronic liver disease who are preparing to undergo a medical or dental procedure.

Dova CEO David Zaccardelli shared the news of the merger.

"We are extremely pleased to announce this merger with Sobi, which we believe will continue the expansion of Doptelet in the US and provide the necessary resources to maximize Doptelet's availability to patients in both the US and internationally," he said. "On behalf of the Board of Directors, I'd like to thank our employees and shareholders for their continued support and dedication to our mission of providing novel and effective therapeutic options for patients with thrombocytopenia; we believe Sobi is ideally positioned to continue that mission."
IU project preserves wax cylinder recordings
The original uploader was Phonatic at English Wikipedia. [CC BY-SA 3.0]
If you're into music, you've probably heard that vinyl records are making a comeback. So far this year, their sales have grossed $224.1 million.

Some professors at Indiana University's Media Digitization and Preservation Initiative are in the process of going back even further in the tech behind music: wax cylinders. Wax cylinders are antiquated audio recordings made of thin brown or black wax invented by, who else, Thomas Edison.

IU allocated $15 million in 2013 to the initiative to digitally preserve and provide access to all 325,000 of the university's significant audio and video recordings by 2020.

IU Libraries' Archives of Traditional Music hold a large collection of about 7,000 wax cylinders, rivaling only the Library of Congress in size in the US. The cylinders are extremely fragile and can be damaged by the heat from your hands, which made the digitalization project a delicate one.

The wax cylinders being digitized aren't just what the kids were dancing to in 1920. According to the IU website, some of them speak of Native American culture 125 years ago, some are the earliest known recordings in China from 1901, and many are recordings of extinct languages.
TechTown Detroit 2019 Entrepreneur of the Year

On October 10, TechTown Detroit will honor Suzanne Shank as Entrepreneur of the Year at its fourth-annual Salute Awards.

Shank was selected as TechTown Entrepreneur of the Year for her successes and how she embodies the spirit of entrepreneurship. Shank is chairwoman, CEO, and co-founder of investment banking firm Siebert Cisneros Shank & Co., LLC. She led the firm from a startup to the top-ranked women-owned and minority-owned municipal bond underwriter on Wall Street.

Other honors Shank has accrued include:
One of the "100 Most Influential Women" in 2016 by Crain's Detroit Business

One of the "Top 25 Women in Finance" by U.S. Banker Magazine

One of the "50 Most Influential Black Women in Business"

One of "75 Most Powerful Blacks on Wall Street" by Enterprise Magazine.


She has also received the "She's Our Hero" award by Women in Public Finance.

In a story for MITECHNEWS, TechTown Detroit's president and CEO Ned Staebler said, "Not only did she lead her company from a startup to participating in more than $2 trillion in municipal bond, corporate bond and equity transactions, but she is extremely active in our community. Suzanne is the perfect representation of entrepreneurial success at the highest level here in Detroit."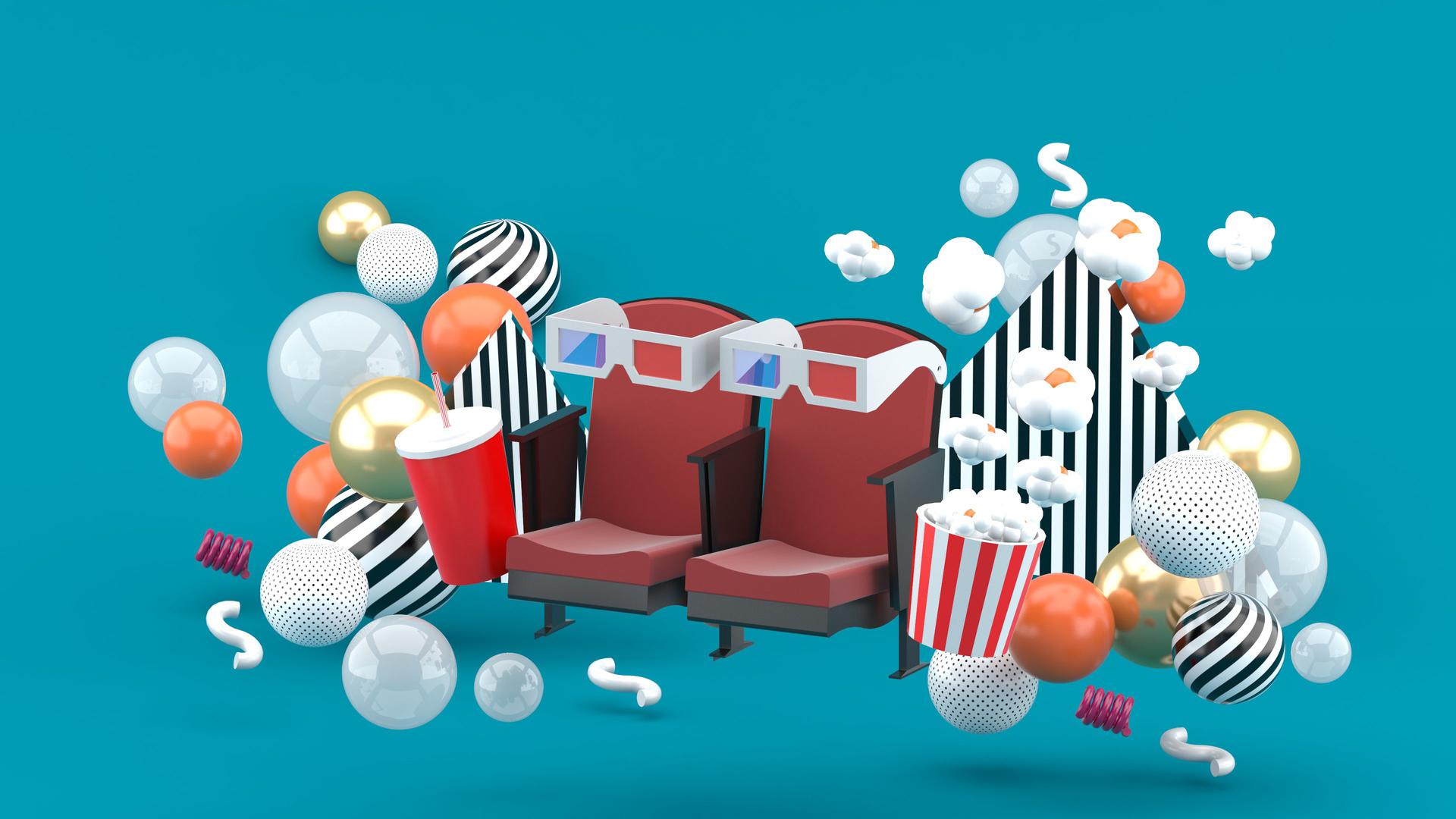 Name that Flyover City!
Ready to test your worthless knowledge IQ? Then, let's get going!


The questions:
This city is Warren Buffet's lifelong home.


The official bird of this city is the Pink Flamingo.



The idea for a zoo in this city came about due to an

unemployed bear.

Ready to take a peek? Click here for today's answers!
Share stories, suggestions or comments
Do you have an interesting story about innovation in a local business, university, or your city that you'd like to amplify to our readers and followers? Do you know a cool place where locals hang out that you would share with visitors? Or, do you have an unusual or quirky story to share about your town? Then share your stories, pictures, press releases, or other media with us and we'll take it from there!
Also, please feel free to share other suggestions or comments on stories.
Simply click the button below to get started.