Get $10K to move to Tulsa? Also more COVID-19 ingenuity making life better.
"Do not follow where the path may lead. Go instead where there is no path and leave a trail." – Ralph Waldo Emerson
Today's itinerary:
An update on Tulsa's $10,000 offer to relo

Ann Arbor's Shine & Rise supporting women in tech

A $170 million transformation for SouthSide Works

Ingenious ways we are navigating the COVID-19 turbulence

An "online canvas" designed for writers

Name that Flyover City!
APRIL 1, 2020
Catching up with the inaugural class of Tulsa Remote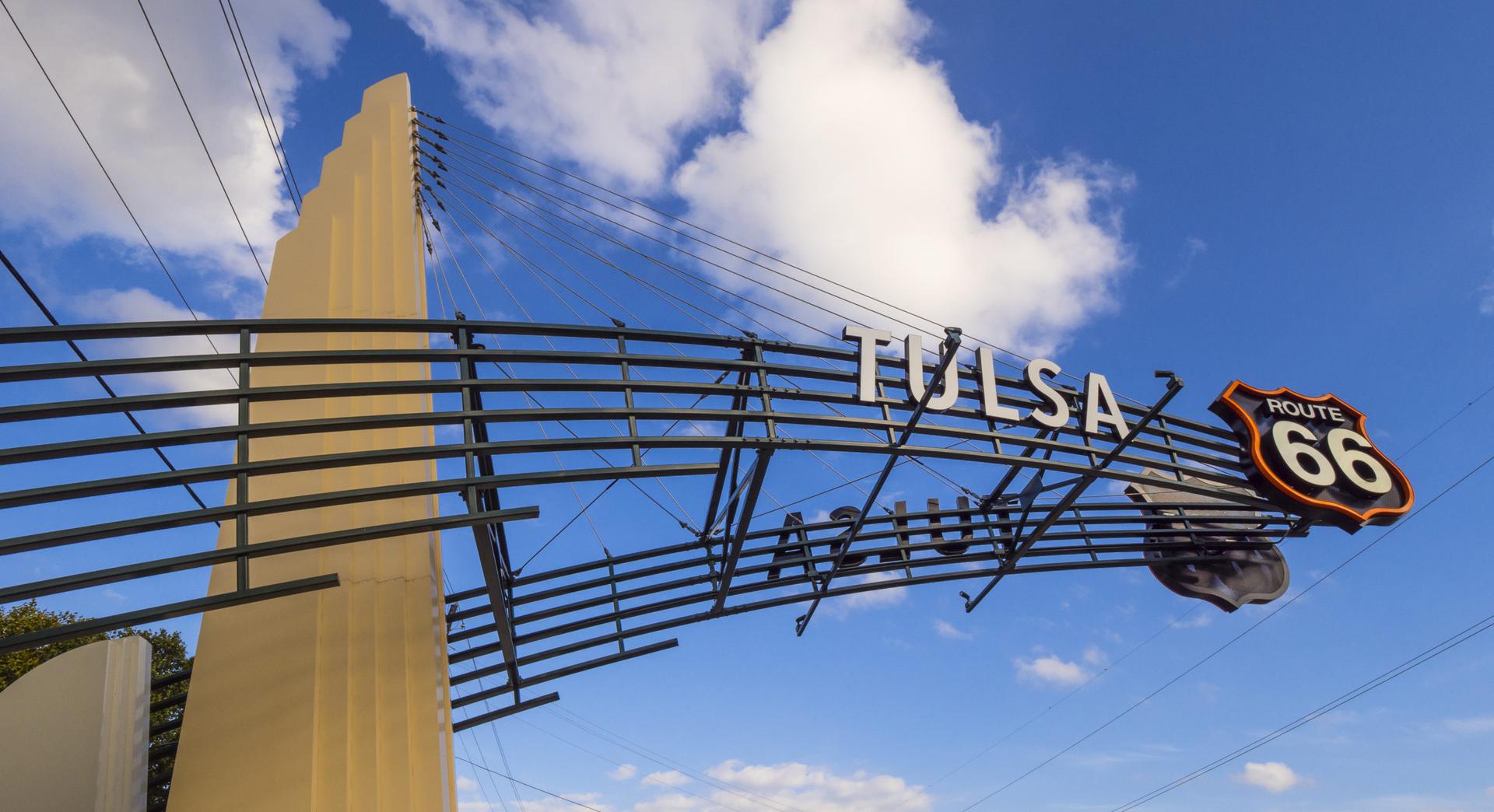 Photo by 4kclips for Shutterstock
In 2018, with funding from the George Kaiser Family Foundation, Tulsa Remote launched a bold experiment to lure fresh faces from afar to Tulsa for the long haul.
A city of approximately 400,000, Tulsa has seen its population plateau due to millennial brain drain in recent years. Enter Tulsa Remote.
The premise behind the initiative was a simple one – offer remote workers from across the country who aren't location-dependent for their livelihood $10,000 to relocate to Tulsa for a year. Lure them in with cash, subsidized housing, access to co-working space, and an array of growing social perks, then make the pitch on long-term settlement over the course of a year. Now in its third year, the program is roaring.
"The citizens of Tulsa have invested substantial public funds to build the types of things that we believe make Tulsa a more appealing place for a new generation of workers," Tulsa Mayor G.T. Bynum told CityLabs. "And the Tulsa Remote program is really a great way to introduce the very kinds of workers that we're hoping to appeal to, to the city that we've been building for the last decade to appeal to them."
Executive director Aaron Bolzle sorted through more than 10,000 applications for the 2019 cohort, a marked increase from year one. Bolzle noted the program is looking for very a specific type of applicant – an "intentional participant in the community." And, importantly, one who will stay.
Of the 100 applicants first selected in 2018, 70 actually made the leap. 25 participants from the first cohort have already purchased property in Tulsa.
The application wait list for 2020 ballooned to more than 12,000, and the group expects anywhere between 250-500 participants to ultimately commit to Tulsa in 2020. While Bolzle freely admitted it could take up to a decade to determine the program's long-term success, things clearly are off to an auspicious start.
Share this story on social media!
Ann Arbor's Shine & Rise provides support for women in tech

It's common knowledge that women are underrepresented in technology professions—and for those who do work for tech companies, the experience can be pretty isolating.
That was true for Ann Arbor business professional Kristina Oberly, who joined AI video analytics startup Voxel51 as its sole female employee.
Oberly tried to find a support community of other businesswomen working for startups and tech firms, but although there were some organizations for female developers, there was nothing geared toward business professionals. So she decided to build her own.
With the help of friends and other contacts in the Ann Arbor area, Oberly established Shine & Rise, a group dedicated to providing support, resources, and knowledge sharing among women filling business roles at innovative startups and tech companies.
Shine & Rise members participate in regular professional development events as well as communicating via an active Slack channel.
Pittsburgh's SouthSide Works about to undergo $170 million transformation

SouthSide Works is set to see $170 million in development from NYC-based commercial real estate development firm Somera Road, Inc.
The centerpiece of the multi-stage project is a complete overhaul of the 77,000 square foot SouthSide Works Cinema into modern office space tailored for tech and creative industry companies interested in expanding or establishing their Steel City presence.
Jon Reeser, vice president of acquisitions at Somera Road, noted the cinema's "adaptive-reuse appeal creates a unique office conversion opportunity Pittsburgh hasn't seen before."
Working alongside the Urban Redevelopment Authority of Pittsburgh, Somera Road is focusing on adding a variety of attractive elements to SouthSide Works' mixed-use landscape, including residential and commercial units, dedicated green spaces, public art installations, and play areas for children.
Washington U project enlists "citizen scientists" for virus research

Over the past couple of weeks, more than 400,000 people have downloaded an app from Washington University's Folding@Home project. The app uses the idle computer power of desktops, laptops, business servers—and even supercomputers—to run simulations of "protein folding" to better understand the structure of viruses and to research potential therapeutics.
This distributed computing model essentially ties together thousands of machines running trillions of calculations, providing data that researchers can then analyze as they search for solutions. Project director Greg Bowman said they've reached a performance level of 400 petaflops. (A petaflop is a measure of processing speed.) To put it into perspective, one petaflop can crank out one quadrillion calculations per second.
The project's goal is to enlist one million "folders." If you're interested in joining the effort, you can download the app here.
In the meantime, here's first look at the Folding@home project's simulations of the COVID-19 spike protein. Click to see video below on YouTube:
ScriptDrop escalates expansion in response to COVID-19
In January, we reported that prescription delivery service ScriptDrop, headquartered in Columbus, OH, planned to expand its headquarters and add 80 new jobs by 2022.
The arrival of CORVID-19 has moved things forward a bit sooner than expected.
The company has compressed its three-year expansion plans into just a few weeks to provide a patient-initiated delivery solution. Up until now, pharmacies had to initiate delivery requests.
With this expansion, patients can text "DELIVER" to 727478 to make a delivery request for a filled prescription. After they've entered the prescription info and paid their co-pay, along with a flat $8 delivery fee, they can have their prescription brought to their doorstep from any pharmacy—no need for contact or interaction with the delivery driver.
ScriptDrop CEO Nick Potts said, "Picking up prescriptions shouldn't be something patients need to worry about, and medication abandonment isn't something healthcare providers should add to their growing list of concerns during this stressful time."
Kansas City's Transportant pivots to help during COVID-19 crisis

A Kansas City-based company that specializes in mobile technology solutions has put the iconic image of an old yellow school bus belching exhaust as it heads down the road squarely in park amid the coronavirus epidemic.
Transportant, which develops video-based technology to allow students, parents, and administrators to monitor buses, has begun to retrofit its systems to help those in need during the crisis. All those buses that have been parked since schools let out—some for the rest of the term—are now in use as moving hotspots and food-delivery mechanisms.
"It's taking the technology that's already in place to track students and create routes and say, 'How do we get really creative and solve all the problems with the exact same technology?' said Transportant co-founder John Styers to Startland News. "It's going to take a little bit of development on our side, but we're ready."
Styers said trial runs could begin this week among customer bases in Kansas, Missouri, Iowa, and Texas.
Polished: An "online canvas" designed for writers

When aspiring writer Ryan Wilson tried to find an editing tool that included all the features he needed—such as built-in community-based support—he was disappointed to discover that most platforms fell short in various ways.
He joined one community that motivated members to produce 300 words every day, and he said that the "social aspect" was great. Unfortunately, "the tooling built around it was pretty bad. You couldn't go back and edit and couldn't do any sort of formatting. It was just a really limited experience."
So Wilson, who is also a software engineer, decided to build a different kind of tool, one that's modeled after a design canvas and offers all the flexibility writers need. Enter Polished, a platform that will offer customization, topnotch editing features, and integrated community support.
Wilson says Polished is a work in progress, with more features to come. But the ultimate goal is to enable writers to "focus on just writing content."
It's ... Name that Flyover city!
Watching movies on TV is a good way to entertain yourself while practicing social distancing. We want to see how much you know about movies that were filmed in flyover cities.
8 Mile is a movie loosely based on rapper Eminem's life. In what city was it filmed?

The Oscar-winning The Shawshank Redemption, about prisoners, was filmed in what city?

The movie Breaking Away was filmed in the summer of 1978 in what city?
Click here for today's answers.
Please click the button below to share stories and offer suggestions or comments