Go mid-west young man – October 11, 2019
Jump in, the water's great!
Today's itinerary
We bust another myth about starting businesses in Flyover country: the lack of talent. Psshaw!





Forbes says droves of people are leaving major metro areas and coming to North Carolina.





And a Bloomberg study shows that Madison is the No. 2 relocation destination in the country for people born between 1980 and 1998.





A Carnegie Mellon prof is researching how our values guide our behaviors.





Des Moines is in the spotlight for economic impact and insurtech.





And Name that Flyover city!
October 11, 2019
Why you don't have to leave your hometown, part 3
In Part 1 and Part 2 of this series, we talked about why entrepreneurs don't have to flee to the coasts to build a great business. In the last part of the series, we'll discuss another myth about business success in Flyover Country: the unavailability of top talent.

People leaving Silicon Valley

Before we get into the pool of talent that is already located in Flyover Country, we have to look at the trend of talent leaving places like the Bay Area. A 2018 report from CBS affiliate KPIX in San Francisco said that more people are leaving the Bay Area than are coming in.

One of the reasons, according to Russell Hancock with Joint Venture Silicon Valley, is that even the "tech elite are having a hard time affording reasonable housing in Silicon Valley. So this is difficult, this makes it very difficult for employers trying to recruit."

The local talent pool

Never underestimate the local talent pool. For an example, Genscape, a global company that offers real-time power data, was begun, and is still headquartered, in Louisville, KY.

Annie Edwards, chief people officer at Genscape, says the company's strength comes from the fact that its roots and headquarters remain in entrepreneur-friendly Louisville. "We can easily find great talent for core functions such as finance, legal, tech operations, HR, and also have great access to more niche experts, including data scientists and software developers. The location offers a unique workspace equipped with the latest technology and resources that would be much more expensive in a larger metro area or coast city."

Edwards also cites the local collegiate and educational resources that bring in a regular flow of phenomenal talent. And that's where we go next.

Local colleges

Flyover country is dotted with research-centric universities that are turning out top talent. Here is just a sample:

Case Western Reserve University, a top-ranked private research university in Cleveland, is associated with 16 Nobel laureates, including Albert Michelson, who conducted an experiment at Case that provided evidence for Einstein's theory of relativity.

University of Wisconsin-Madison is one of the leading research institutions in the Midwest. In 2012, it had the 3rd largest research expenditures of all universities in the US, in the amount of $1 billion. That ranks the school sixth in the nation among universities for volume of research.

Purdue University, located in West Lafayette Indiana is ranked by US News as the 8th best engineering school in the nation. It is also one of the most affordable options for both in and out of state students.

Duke University, a private research university in Durham, NC, has produced the fifth-highest number of Rhodes, Marshall, Truman, Goldwater and Udall Scholars of any American university between 1986 and 2015.

The University of Illinois operates as a top public research university. It's home to the fastest supercomputer on a university campus.

The University of Michigan in Ann Arbor offers popular majors like business, economics, psychology, and computer and information sciences. The private research university has also been affiliated with 25 Nobel laureates.

Washington University in St. Louis is ranked No. 8 in the Best Medical Schools in the U.S. for research by US News.

These are just a few of the topnotch schools in the heartland of America turning out exceptional talent that's available in your own backyard.
North Carolina draws new residents from nearby states

A recent article in Forbes says droves of people are leaving major metropolitan areas for greener pastures. Where are they going? One of the most popular destinations is North Carolina. If you're coming from, say, New York City (and many people are), you might be looking for a milder climate, lower taxes, expanded job opportunities, a more affordable cost of living, and an easier commute.

But the influx of new North Carolinians is coming from some unexpected places as well. The Carolina Demography blog said that in 2017, Florida (32K), Virginia (29K), and South Carolina (27K) topped the list of states losing residents to NC. New York tied South Carolina, and California trailed the pack at 20K. The blog also noted that 1 in 6 of those migrating to NC were actually born there. (Welcome back!)

So who isn't moving to North Carolina? Folks living in South Dakota, Rhode Island, Montana, Idaho, Wyoming, and New Hampshire have largely resisted the gravitational pull of the Tar Heel State.
Millennials are flocking to Madison
Where do you go when you already have all the trophies? Wisconsin. At least that's where a ton of Millennials are headed. On the heels of a recent study showing that Millennials are flocking to Oshkosh, Sheboygan, and Wausau comes news that Madison is the No. 2 relocation destination in the country for people born between 1980 and 1998.

The relo info comes from the National Association of Realtors, which concluded that only the Yalies of New Haven-Milford, CT, metro edged out Madison for the top spot, based on US Census data.

So, why Madison? Job opportunities and affordability, according to Inc.com's Jeff Barrett, who says Madison could be the next Portland or Austin. Salaries are strong and the cost of living is below the national average, putting Madison in the sweet spot for attracting Millennial talent. The tech game is big there, too: The University of Wisconsin spends more than $1 billion annually in research, and Madison has a history of turning out game-changing inventions like stem cells, drugs, and scientific patents. Fitbit also recently named Madison the fittest city in America. Now only time will tell if all those Millennials can outrun their helicopter parents.
How values guide our behavior
Here's an intriguing question: How do our values determine our actions? What is the physical connection between the values that guide our thoughts and our eventual conduct when we, say, quit our jobs, move to a new city, or eat an entire box of donuts? A Carnegie Mellon professor is working on that problem.

Eric Yttri, an assistant professor at the Carnegie Mellon Neuroscience Institute received a seed grant from the Brain Research Foundation, a Chicago institution that promotes and supports innovative brain research. Yttri and his colleagues will put the funding to work researching how our values guide our behaviors.

The Carnegie-Mellon researchers have studied motor control and the relationship in our brains between our thoughts and our actions. The new research will carry that one step further to study how our values affect our thoughts, which affect our actions. The project will give a more complete explanation of the way our brains work, providing broader benefits to brain science, Yttri said. But it could just be his values making him say that.
BUSINESS TRIP: DES MOINES
In Iowa, if you build it, they will come… and give you an Economic Impact Award. At least that was the fortune awaiting companies that had a significant influence on the Des Moines economy, as judged by the Greater Des Moines Partnership.

The Partnership, Des Moines' economic and community development organization, awarded 10 businesses for making an impact through job creation, capital investment, and facility expansion.

Winners included some household names, like Microsoft, Pella, and John Deere, as well as some smaller companies. In the latter category, awards went to Casey's General Stores, a convenience store chain; mobile-payment company Dwolla; software company ESO; seed technology company Incotec; media conglomerate Meredith Corporation; egg baron Michael Foods; and direct-mailers The Printer, Inc.
Global Insurance Accelerator doubling down on insurtech

Des Moines' Global Insurance Accelerator recently announced a substantial increase in seed investment for insurtech cohorts beginning in 2020. The increase in funding—from $40,000 to $75,000 per recipient—reflects both an industry-wide increase in insurtech competition and GIA's commitment to remaining a leading accelerator for insurance industry startups in Des Moines and beyond.

Managing director Nicole Gunderson ushered in the funding change just six months into her new position, noting, "Today, there is increased competition in the accelerator landscape, and our goal with this change is to provide a founder- and investor-friendly, standard market structure."

GIA's increased investment, which also includes a 5 percent equity stake in return, fully covers the cost of housing for cohorts going forward—a substantial perk considering the program runs for 100 days. Accepted startups also have access to "insurance-focused mentors, office space, educational sessions, exposure at industry conferences, and the opportunity to present at the Global Insurance Symposium."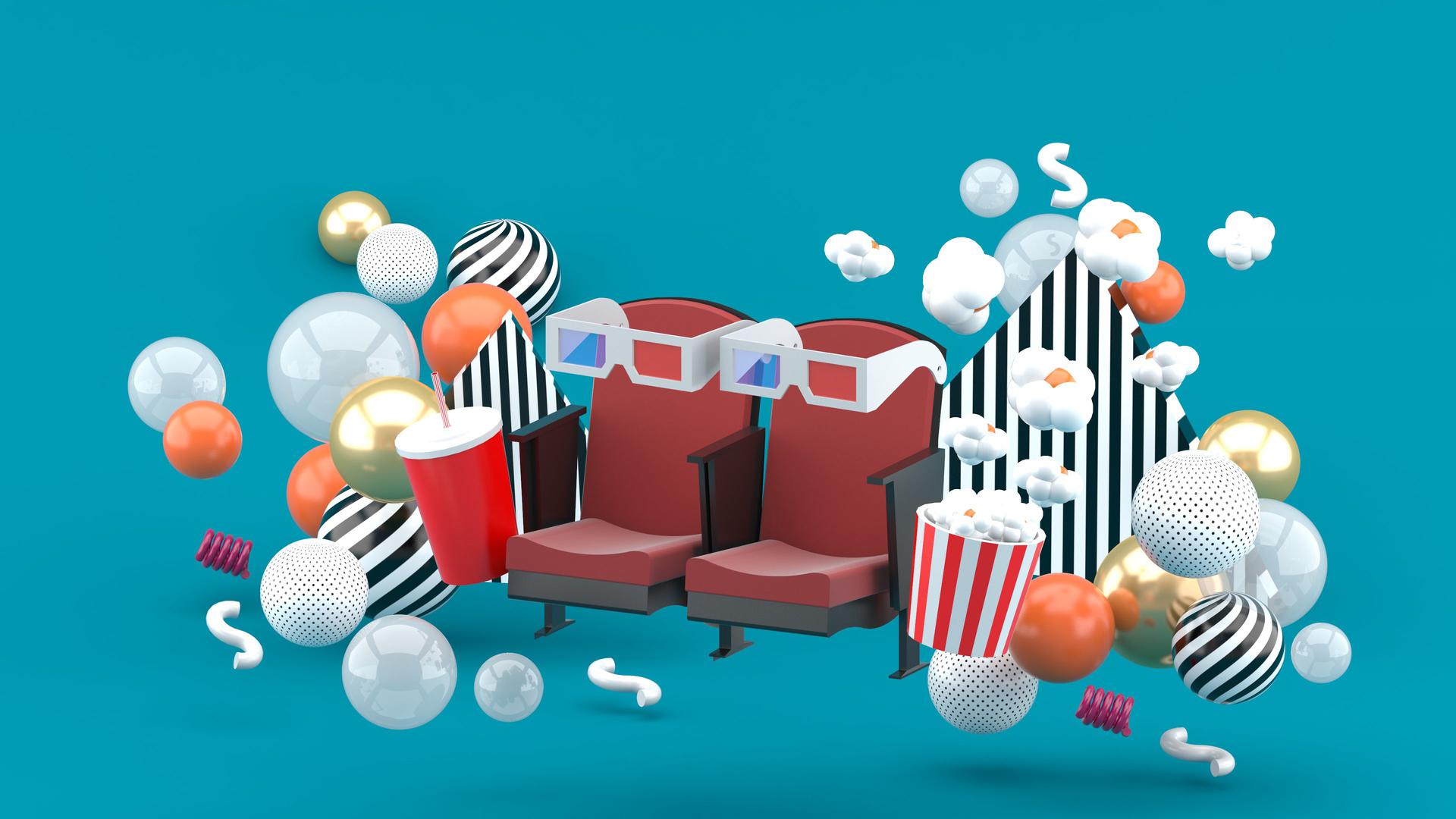 It's time for Name that Flyover city!
The game where everybody wins, but nobody receives a participation trophy
Here are today's questions:

This city is known for having created the first drive-thru window.

Mary Todd Lincoln was born in this city.

This city is called the "Smithsonian of the South" due to its abundance of museums and educational facilities.
Share stories, suggestions or comments
Do you have an interesting story about innovation in a local business, university, or your city that you'd like to amplify to our readers and followers? Do you know a cool place where locals hang out that you would share with visitors? Or, do you have an unusual or quirky story to share about your town? Then share your stories, pictures, press releases, or other media with us and we'll take it from there!
Also, please feel free to share other suggestions or comments on stories.
Simply click the button below to get started.