Help for opioids, heart failure and brain cancer – October 10, 2019
What ails ya?
Today's itinerary
DUKE gets funding from NIH to find ways to manage pain and combat opioid addiction.

Clinical trial on minimally invasive device to alleviate heart failure.

A "Goldilocks" cure for brain cancer.

Grand Rapids to develop a downtown complex with a 9-screen theater, 200-seat music venue, and 12 restaurants and shops. Party's on!

We take a look at Milwaukee's "underground comix" (hint: not Batman) scene.

Ann Arbor couple launch "climate-neutral" clothing company.

Name that Flyover city!
October 10, 2019
Duke secures $24 million to fight the opioid crisis
Alexisrael [CC BY-SA 3.0]
Last year, the National Institutes of Health (NIH) launched its Helping to End Addiction Long-term Initiative to improve remedies for chronic pain, aid in opioid addiction recovery, and reduce incidents of opioid misuse. Now, that initiative has awarded more than $24 million in federal grants to Duke University, including $19 million awarded to the largest academic research organization in the world, the Duke Clinical Research Institute.
The NIH's funding allocation covers 375 grants in 41 states, and it's expected that Duke will receive additional awards totaling $12 million over the next five years.
Mary E. Klotman, M.D., dean of the Duke University School of Medicine, says the NIH grants will greatly boost efforts to improve pain management and combat addiction.
"Duke researchers continue to be at the forefront of tackling some of the biggest issues that impact health and wellness in our world today. This support from the NIH will allow our faculty to explore new ways of managing chronic pain and overcoming addiction—efforts that could improve the lives of millions of people."
Device gives new life to heart failure patients
Two heart patients who are participating in a clinical trial are now sporting a device called the intravascular ventricular assist system (iVAS). The device, which can be implanted without the need for open heart surgery, is aimed at helping those with severe heart failure. Described as minimally invasive, iVAS pumps blood and oxygen to the heart between beats. It's implanted in the descending aorta and connects through the skin to an external drive unit that weighs just eight pounds.
UofL heart transplant surgeon Mark Slaughter, MD, performed the two procedures at Louisville's Jewish hospital. One of the patients, Robert Hughes, had a heart attack in May and found out he had advanced heart failure. He opted to participate in the trial and underwent surgery in August. A few weeks later, he got to go home.
So far, he says, things are looking good. "I am very pleased with the outcome. As far as I'm concerned, everything is a plus."
UofL is the only Kentucky site to perform the iVAS trial, although 70 people have had the implants in 12 centers throughout the US.
"Goldilocks" cure for brain cancer is just right
And now let's turn to the great flyover state of Minnesota for some brain news that will blow your mind. In recent years, much progress has been made in the fight against cancer using immunotherapy. Immunotherapy works by firing up the body's white blood cells to fight off cancer cells. Super cool science, right? The creation of an immunotherapy drug led to the 2018 Nobel Prize in Medicine last year.

But that drug doesn't work on glioblastoma, the most common form of adult brain cancer, because glioblastomas don't contain enough white blood cells.

OK, here's where it gets crazy. A research team at the Department of Neurosurgery at the University of Minnesota Medical School injected glass silica particles into glioblastomas. They then treated the injected tumors with "high-intensity focused ultrasound," which blew up the silica, ruptured the cancer cells and released proteins to attract white blood cells. And their hands never even left their wrists.

But wait, there's more. By modulating the ultrasound, the researchers were able to experiment with different temperatures when rupturing the cancer cells. Too hot or too cold and the immunotherapy wasn't as effective. Through testing, they found the "Goldilocks" temperature for the procedure, a breakthrough in brain-cancer science. Now the team has a promising ultrasound-only (sans the silica) method and is working on another study with glioblastoma patients. Bravo!
Image via MLive and Youtube
Picture this: a downtown complex housing a nine-screen theater, an intimate 200-seat music venue, 12 restaurants and shops, more than 900 covered parking spots, 246 lofts & condos with mixed floorplans, an outdoor piazza, and a 4-star hotel.
It's still a work in progress, but the much-anticipated Studio Park in Grand Rapids has completed its first phase and had its grand opening on October 2nd.
J.D. Loeks, grandson of megaplex pioneer Jack Loeks, is president of Studio C, which has spent the past 10 years planning the development of the 62,500-square-foot Studio Park. The mission, he said, was to create a place where "something will always be going on."
Among the development's offerings are Celebration Cinema, the Listening Room (the aforementioned music venue), and the One Twenty Three Tavern. Phase two, scheduled to be completed next year, will bring in a Canopy by Hilton hotel and a Class A office building.
"The idea of Studio Park started as a much smaller project and snowballed into what it is today," Loeks said. "Our ultimate goal was to create an experience for people in the heart of downtown."
Goal accomplished.
Jim Mitchell and Milwaukee's "underground comix" scene

Back in the '60s and '70s, far from the Bay Area's Summer of Love and other coastal hippie enclaves, Milwaukee had a burgeoning counterculture scene. One artist supporting the vibe was Jim Mitchell, a cartoonist who drew political comics as a commentary on the times. Mitchell is the subject of a recent profile by Milwaukee public radio station WUWM.

While other kids were reading Batman and Superman comics, Mitchell's fans were reading underground "comix" (the preferred spelling for underground artists) about Richard Nixon, John Lennon, Vietnam, the oil crisis, drugs, pollution, and other dangerous topics in the pages of the Madison-Milwaukee Bugle American. His art drew national attention among lovers of underground comix.
Eventually, as the Vietnam War ended and the counterculture began to wane, so did the Milwaukee comix scene. But Mitchell is still going strong as an artist. He lives in Milwaukee and keeps a studio filled with classic comix and editorial cartoons, as well as his more recent work.
Ann Arbor couple launches "climate-neutral" clothing company
Triple bottom line (TBL) is a trending concept, focusing on corporate social responsibility and environmental concerns as well as profitability. Picture a Venn diagram with overlapping circles labeled Profit, Planet, and People, and you'll have the gist of it. It allows new ventures to address more than just monetary gain.
Entrepreneurship with a conscience, in other words.
One recent example of a startup embracing this model is JOOB Activewear, launched as a climate-neutral clothing company by Ann Arbor couple John Ames Jr. and Nicha Sangiampornpanit.

According to Ames, "Our clothing is for people who like their outdoors clothes with a bit of style and fit and who care about the planet and value protecting it."
But how do you go about producing clothes and still safeguard the environment? Sustainable textiles, solar panels, and the reduction of air shipments, for starters. The company also contributes some of its revenues to eco-friendly organizations like the Huron River Watershed Council and a Swiss-based consultancy called South Pole, which supports climate protection projects.

If you're in the market for "caps, T-shirts made from recycled PET bottles, a day pack, and wicking stretch shorts and pants" from a dedicated TBL company, JOOB might be a good place to start.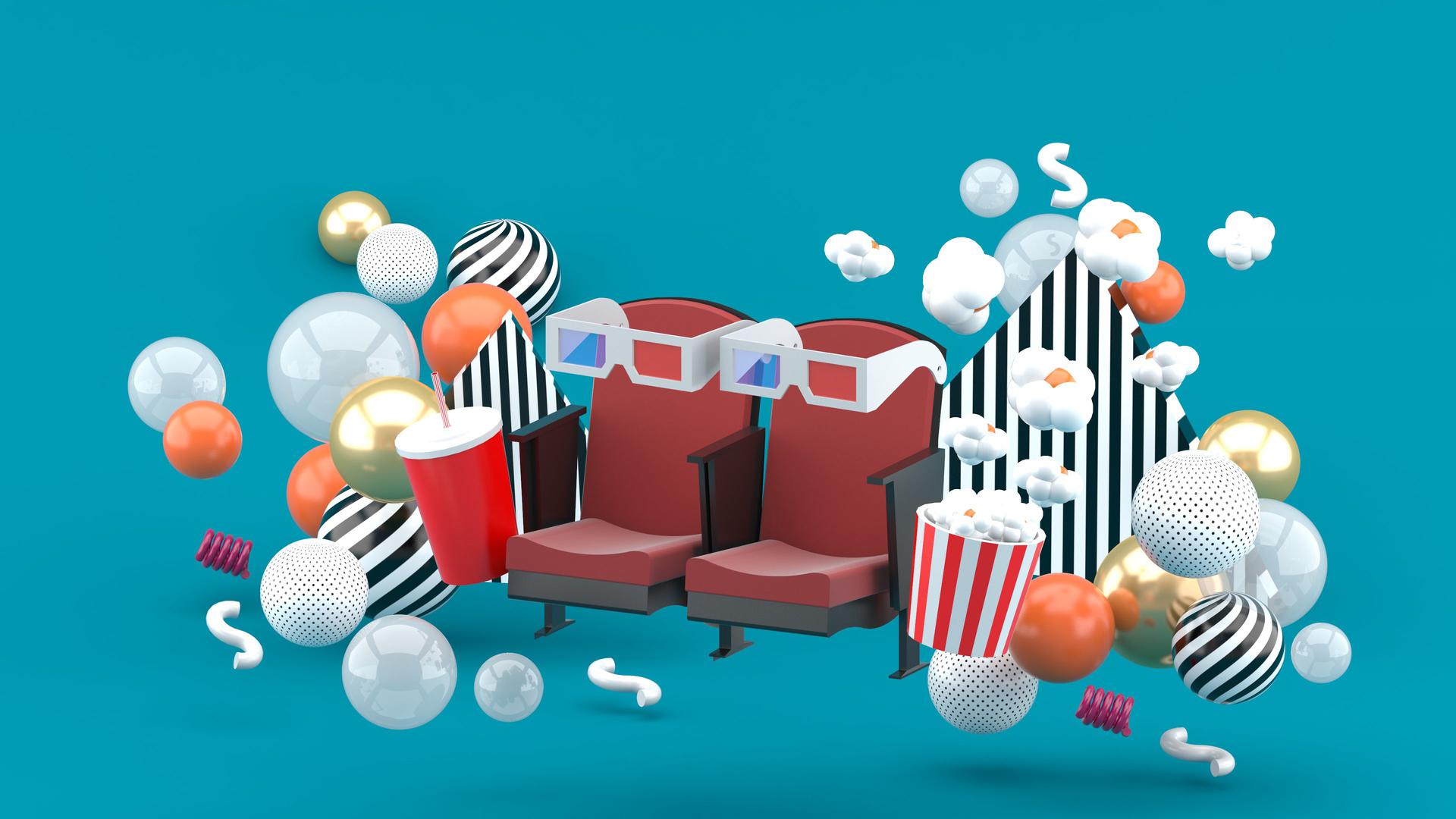 It's time for Name that Flyover city!
The game where everybody wins, but nobody receives a participation trophy
Here are today's questions:

Polar opposite entertainers Fred Astaire and Marlon Brando




were both born in this city.

This city is home to cable TV's HGTV, which is one of the

fastest growing networks in cable history with nearly 84 million households in

less than nine years.

This city is home to the first shopping center designed for arrival by car.
Share stories, suggestions or comments
Do you have an interesting story about innovation in a local business, university, or your city that you'd like to amplify to our readers and followers? Do you know a cool place where locals hang out that you would share with visitors? Or, do you have an unusual or quirky story to share about your town? Then share your stories, pictures, press releases, or other media with us and we'll take it from there!
Also, please feel free to share other suggestions or comments on stories.
Simply click the button below to get started.
Copyright © *|CURRENT_YEAR|* *|LIST:COMPANY|*, All rights reserved.
*|IFNOT:ARCHIVE_PAGE|* *|LIST:DESCRIPTION|*
Our mailing address is:
*|HTML:LIST_ADDRESS_HTML|* *|END:IF|*
Want to change how you receive these emails?
You can
update your preferences
or
unsubscribe from this list
.