High flying med tech and more – September 23, 2019
Can't keep up with those Flyover cities!
Today's itinerary: Some good news about cancer treatment; The Mayo Clinic and Google partner for healthcare innovation; the latest moves in tech innovation; a little sports news; trivia and more!
September 23, 2019
Immunotherapy and cancer: UofL has some good news
Dr. Jason Chesney, director of University of Louisville's James Graham Brown Cancer Center, has dedicated his career to making cancer a thing of the past.
Speaking to a packed house at Holsopple Brewing in Louisville's Lyndon suburb at Beer with a Scientist, a monthly series, he predicted that immunotherapy could reduce cancer deaths by 25% over the next five years. The crowd cheered.
Nine US patents for new cancer therapies list Chesney as an inventor, two of which are central to ongoing Phase I clinical trials of new drugs available currently to advanced cancer patients.
Chesney said that for certain forms of cancer, immunotherapy can be very successful. "I think that someday we won't have to do surgery anymore," he said. "It's pretty remarkable what we're seeing in melanoma."
A closer look
But what is immunotherapy and how does it work? To understand that, you first have to know a bit about how the immune system works. Normally, T cells go after and attack virally infected cells. Without this immune response, a common cold would easily be fatal as viral cells took over inside the body.
"The immune system was not set up to cure you of cancer; it was set up to take care of infections," Chesney said. Cancer cells are good at fooling T cells. "We have multiple approaches that we use to try to get those T cells—egg them on—to kill the cancer cells."
One approach is to use antibodies to provoke action from T cells. "These antibodies are like a big wood board being put in front of the brake in your car, so that's essentially what we're doing," he said. "We're blocking your ability to stick your foot on the brake and it allows the car to go crazy, and that's what we're doing with these T cells. We're allowing the T cells to continue to get activated."
It's a tricky balance, though, because T cells that have been activated like this can cause lethal reactions and so must be managed appropriately.
Positive outlook
A combination of chemotherapy with immunotherapy has shown promising results among patients with triple negative advanced breast cancer. "Adding chemotherapy to immunotherapy has been successful in other cancers," said Dr. Leisha A. Emens, a lead investigator on the trial.
"The idea is that chemotherapy can break open cancer cells and release proteins that immune cells can then recognize and use to attack the tumor."
The field of immunotherapy is one of great innovation. At Louisville's James Graham Brown Cancer Center, researchers are now working with taking patients' own T cells and expanding or modifying them genetically, then replacing them to target cancer cells.
"We're not done," Chesney said. "We know that we're going to have to continue to innovate and move the needle to get us to the point where 100% of patients who get cancer don't die of cancer. That's our goal."
Mayo Clinic, Google partner up for health care innovation
Two giants of their respective industries, Mayo Clinic and Google, are teaming up for… world domination? Festive, disease-themed Google Doodles? A web-based advertising platform that will also tell you whether you need to worry about that mole? Actually, they've inked a 10-year partnership to work on cloud-based healthcare innovation.

The plan calls for Mayo to tap into Google Cloud to bring machine learning, data analytics and artificial intelligence to enhance healthcare delivery and work on the world's most complex medical problems. The partnership promises advances in virtual care and digital diagnostics.
A big facet of the work will include storing Mayo Clinic's data securely in Google Cloud. By storing data in the cloud and bringing to bear Google's cloud-based technologies in machine learning and AI, the joint project aims to deliver medical solutions at a greater scale. The deal also calls for Google to open an office in Rochester, MN, where Mayo Clinic is located.
Federal grant advances self-driving tech in Michigan

Parents of teenage drivers rejoice!
A recently announced $7.5 million grant from the U.S. Department of Transportation has pulled together Detroit, the state of Michigan, the University of Michigan, and the American Center for Mobility (ACM) with the aim of "researching, developing, and testing self-driving technologies."
US senators Gary Peters (MI) and Debbie Stabenow (MI), along with US representative Debbie Dingell (MI-12), supported the grant application in collaboration with members of the Michigan congressional delegation.
"This critical funding from USDOT is further proof that Michigan continues to be the home of the global auto industry and advanced mobility technologies," Dingell said. "Michigan's unique automotive and mobility ecosystem is unparalleled and does not exist elsewhere in the country. Self-driving cars are the future of the auto industry and they represent an opportunity to improve and diversify our economy here in Michigan, while also improving safety."
Alexa, what is conversational AI?
Four-year-old startup Clinc, based in Ann Arbor, MI, has jumped into the AI voice-assisted market in a big way. Clinc uses natural language processing (NLP) engines, machine learning, and deep neural networks to "make sense of human speech." And thanks to its spectacular growth, the company recently secured $52 million in series B financing, helmed by Insight Partners, along with DFJ Growth, Drive Capital, and Hyde Park Venture Partners.

CEO Jason Mars, who is also an assistant professor at the University of Michigan, said the new capital will allow the company to expand its workforce and open a new office in Ann Arbor.

Clinc is designed to figure out semantics, context, intent, and meaning by analyzing speech patterns, among other factors. It can parse unstructured speech as well, so it can "self-improve" and respond to questions it hasn't heard before.
Major League Soccer taps St. Louis for its newest team

Pumbaa80 [CC BY-SA 3.0 ]
The first female majority-owned team in Major League Soccer history is coming to St. Louis. In fact, it's one of very few female-led groups in the entire pro-sports landscape. The team (the 28th in the league) is yet to be named, badged, or colored (but hey, they're on it). It will start playing in 2022.

The ownership group includes Carolyn Kindle Betz and other female members and brings in Jim Kavanaugh (World Wide Technology CEO) and executive chairman of Enterprise Holdings, Andy Taylor.

Stadium construction will be funded almost entirely with private money, in a spot that's located in the Downtown West district.

Kindle Betz believes the project will help unite St. Louis and move the city forward.

"Our MLS team and stadium will only add to St. Louis' renaissance currently underway and will provide us with a great opportunity to bring together many different segments of the community, uniting people in their love for the game."
Cincinnati company continues acquisition streak

Unlike the European Union, Belcan LLC sees something it likes going on in Britain. Belcan, a Cincinnati engineering firm, has snapped up its third British acquisition in just over a year. This time the company bought Lagoni Engineering, a London-based firm that serves the energy industry with operational technology, cybersecurity, and digital services. Previously, Belcan bought two other UK companies: Sitec Design Ltd. and Omega Engineering Services.

Belcan is Cincinnati's 12th-largest private company, with 8,000 total employees—1,100 in Cincinnati—and a thousand registered engineers. The company provides engineering, recruiting, and IT services to the aerospace, defense, industrial, and other government sectors.
U.S. women's national World Cup champ to play upcoming match in Columbus, OH (The Columbus Dispatch)


Meatballs might wreck the anti-cancer perks of tomato sauce (Ohio State News)


The top 10 VC investors in the Great Lakes region (PitchBook)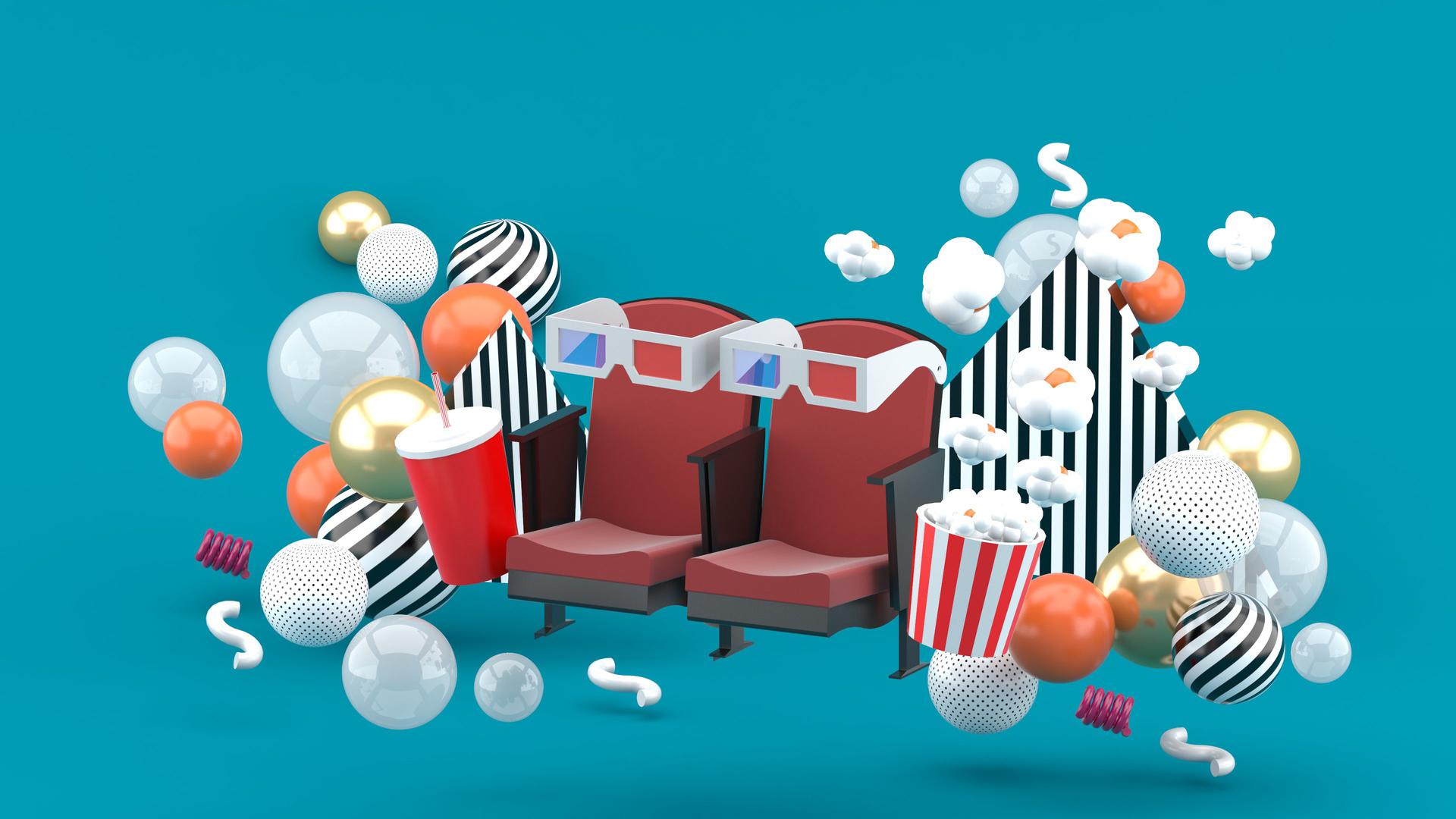 Let's test your literature knowledge, geographically.

Name that Flyover City!
In what city was F. Scott Fitzgerald born?


In what city was T.S. Eliot born?



In what city was Thomas Wolfe born?
Click here to see answers.
Share stories, suggestions or comments
Do you have an interesting story about innovation in a local business, university, or your city that you'd like to amplify to our readers and followers? Do you know a cool place where locals hang out that you would share with visitors? Or, do you have an unusual or quirky story to share about your town? Then share your stories, pictures, press releases, or other media with us and we'll take it from there!
Also, please feel free to share other suggestions or comments on stories.
Simply click the button below to get started.