Makin' it in Ag-Tech. This and 5 more cool stories of ingenuity.
"It's a privilege to be able to take a great idea and turn it into a great product." — Gloverson Moro, Ph.D., Director of Global Business, AgriThority

Today's itinerary:
How to win in ag-tech

Some cool career opportunities!

Bringing Silicon Valley to Omaha

Esports is having a moment in Indiana


Bay Area co. expands into Michigan

U-M is solving mobility problems


Social assistance robots

Deals fueling our future

Name that Flyover City!
Aug 13, 2020

Growing success in agtech ... and elsewhere
Image: CC BY 2.0
For many entrepreneurs, the path to success in agtech runs through AgriThority, a global consultancy headquartered in Kansas City that helps startups and multinationals alike achieve success with their food, feed, fiber, and fuel products.
Recently, three of the company's executives dropped by Purdue Foundry's Foundry Grounds program to talk about how to get ag innovations to market. Flyover Future attended the program. Here are a few secrets they shared (none of which are exclusive to agribusiness, by the way).
Representing AgriThority in the Foundry Grounds program were Founder and President Jerry Duff, Directors of Global Business Fred Tennant, and Director of Business Development Gloverson Moro, Ph.D.
What's the importance of product positioning?
Tennant: We try to identify where this technology fits in the scheme of things, and then we work with [clients] very early on to develop that strategy. Perhaps the best way to do it is to develop independent distribution for that product or service. Or maybe it's better to find a partner, somebody who's already maybe in that market and is looking for a deeper pipeline for that material.
Do entrepreneurs try to get to market too soon?
Moro: it's very common that we have people with great ideas that want to jump straight in. It's a privilege to be able to take a great idea and turn it into a great product. And that requires a lot of thinking, a lot of planning, a lot of science and a lot of work. And finally a lot of knowledge of the market.
Should entrepreneurs fall in love with their products?
Tennant: Inventors often are very much in love with their invention. And they should be; they've spent their life developing it, and it's just a normal thing. We try to help them be in love with the application. And what the product does is not necessarily what the product is. They should be excited about it, but sometimes there's a gap between the value perception of the marketplace and what the inventor might feel is the value of the product or service from their own heart.
How should entrepreneurs view the regulatory burden?
Gloverson: A more challenging regulatory path allows you to have better claims, much stronger claims to your product. And that means that you'll probably be able to make more revenue from that product. If you take an easier route, your claims are more limited, and that means less revenue.
Where's the balancing point in R&D?
Duff: With small startups, they all have a giant R in their R&D, but most of them have a very, very tiny D. And what we do is we bring the development. So we're challenging them continually. We're leading; we're helping them pioneer those new frontiers.
Share this story on social media!
Wanted: A-players who want to change career trajectories and join a mission-driven team
ImproveCareNow (ICN) is a non-profit organization established to transform care, health, and costs for kids with Crohn's disease and ulcerative colitis. Working with a learning health network model, ImproveCareNow has created a collaborative community. Now clinicians, researchers, parents, and patients are empowered to work together to bring about more reliable, proactive Crohn's disease and ulcerative colitis care for healthier children and youth.
Through collaboration, ImproveCareNow has dramatically improved outcomes for children living with these conditions. ImproveCareNow has over 120 member sites where patients have a remission rate of more than 80 percent, compared to 55 percent ten years ago.
Hive Networks is now working with ICN to refresh the technology that allows these stakeholders to collaborate. John Bostick, CEO, spent three years studying learning health networks to develop the technology to empower doctors and researchers on their quest to improve health outcomes for patients. Hive's future platform will allow for the "spread and scale" of more learning health networks like ICN to help kids and adults live better lives while dealing with these challenging diseases and conditions.
Are you an A-player that wants to join a firm where you can change your career trajectory and participate in a mission to help people get better faster? You can help transform healthcare through technology by joining Hive Networks. Find details on their open positions here.
Share this job!
Want to launch a tech startup? Go to Omaha!
After several years of bicoastal entrepreneurship, AI engineer and blockchain expert Joshua Armah moved from Silicon Valley to Omaha. As an "ecosystem builder," he wants to grow and support the startup scene there and help more people in the region become tech founders.
Last year, he launched Wiase Capital, a "research driven impact investment & venture philanthropy firm" headquartered in San Francisco. One of his venture partners is Roger Kassebaum, a Nebraska native and retired STEM teacher who recently returned to Omaha after 20 years in Santa Monica, CA.
The two were instrumental in bringing a virtual chapter of the global pre-seed startup accelerator Founder Institute to the region. You can sign up for an infosession to learn about the first four-month Founder Institute Omaha-Lincoln Virtual 2020 pre-seed accelerator program.
Esports catching on in Indiana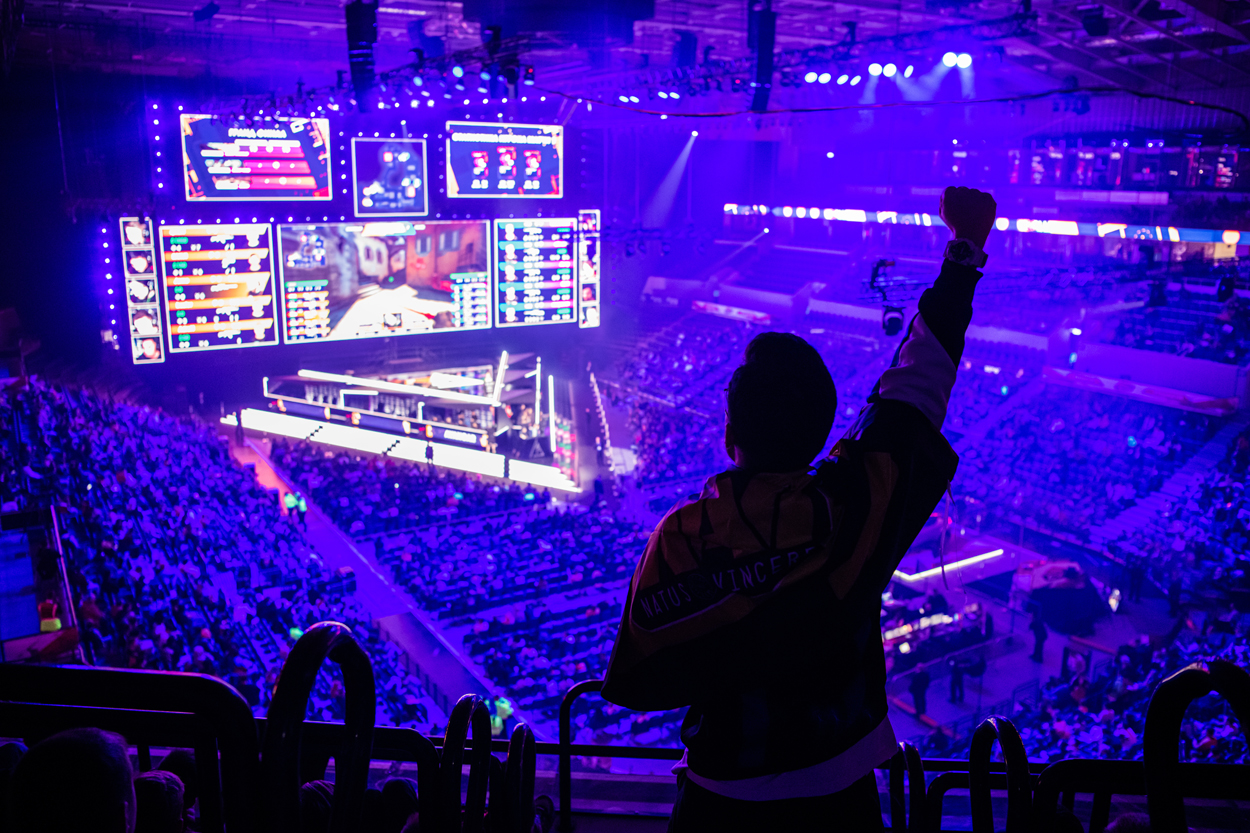 Image via Shutterstock
Esports, the global phenomenon of spectator video-game competition, is catching on in the Hoosier state. From high school and college competitions to large, corporate-sponsored tournaments, esports is growing in enthusiasm statewide.

Butler University and Ball State University have recently launched varsity programs, with many others sure to follow. Esports has been part of the club scene for some time, but colleges are beginning to see it as a recruitment tool, with many hosting summer camps for teens. With the COVID-19 pandemic shutting down a lot of traditional sports, esports is having a moment.
Now it's getting its own major tournament in Indiana, the Esports Combine Indianapolis. The event, slated to take place at the Indiana Convention Center September 25-27, will feature six large tournaments, educational training sessions, and a college league showcase.

U-M innovation hub invests in mobility innovators
The University of Michigan in Ann Arbor isn't letting the pandemic stand in the way of solving mobility problems. In fact, the Michigan Translational Research and Commercialization (MTRAC) innovation Hub for Advanced Transportation at U-M just awarded $710,000 to fund eight high-tech projects. Seven of those are led by U-M researchers, the eighth by a Western Michigan University researcher.
Mobility solutions involve things like expanding autonomous driving systems, developing faster battery charging with less performance degradation, and reducing the cost of lightweight vehicles using an "extrusion design solution" that greatly cuts down on the volume of scrap.
The committee that selected the eight projects—consisting of entrepreneurs, venture capitalists, and transportation experts—will offer mentorship support to the project teams, who will also get help from U-M's Tech Transfer staff.
$3.13M study will test effectiveness of social assistance robots
The National Institute on Aging at the National Institutes of Health is providing a five-year grant to Vanderbilt University and Ohio State University's College of Nursing to conduct research into the use of social assistance robots to encourage social interaction among elderly residents of long-term care facilities.
Two Ohio continuing care retirement communities—Ohio Living Westminster–Thurber in Columbus and Chapel Hill Community in Canal Fulton—are participating in an eight-week trial to determine whether the robots can facilitate social interaction in residents, with the aim of alleviating loneliness, apathy, and cognitive decline.
Two of the robots are humanoid, and a third is "animal-like," and they're "capable of autonomously detecting and meaningfully responding to older adults' attention and behavior."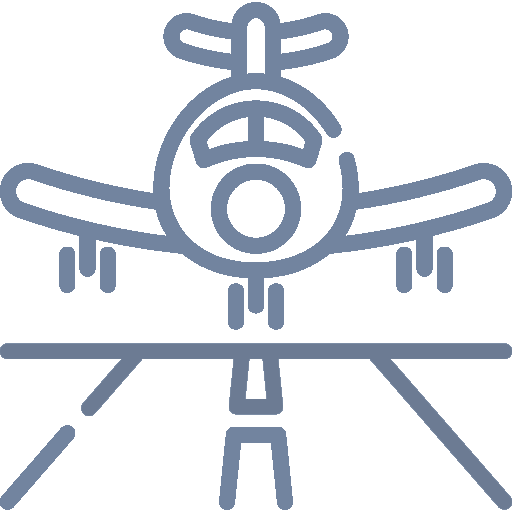 Alumnae support
Alumshares is a platform that enables university alumni to invest in spinout companies from their alma mater. The Raleigh-based startup recently led a $1.6 million Series A funding round for Lindy Biosciences, a biotech company that started with technology licensed from Duke University.
Amplified Sciences closes on $1.1 million seed round
Indy-based diagnostic startup Amplified Sciences has landed additional funding from the IU Angel Network. The startup, which focuses on better and earlier detection of debilitating diseases such as pancreatic cancer, received a $25,000 investment in June, just two months after closing a $1.1 million seed round.
Software company brings in $1 million in funding
Wedge, based in Michigan, has closed a three-month funding round of $500K, bringing their total funding up to $1 million. The software company makes tech for virtual interviews.
It's time for our favorite trivia game!

Test your Flyover geographic knowledge with these 3 "stumpers." There are no prizes to win except for bragging rights.
The first Ferris Wheel was erected for the 1893 World's Columbian Exposition in Chicago. What city played a crucial role in the wheel's creation?

What city's hockey fans stack beer cans in a tall tower against the glass during game-time?

What city boasts the only replica of the Greek Parthenon?
Click here for today's answers.
Share stories, offer suggestions, or send comments!