Is Indy the next "Silicon Prairie?" Who's getting the next quantum-computer? These and more questions answered.
"Ladies and gentlemen, start your engines."
Today's itinerary:
Indy's impressive rise in tech startup growth

The world's most powerful quantum computer

Startup develops solutions to triage radiation exposure

Funding the Future

Name that Flyover City!

March 9, 2020
Indy's on the radar for the tech community
When one thinks of the tech industry, Indianapolis isn't the first city that necessarily comes to mind. Or at least that's how it used to be. As long-time Indy-based venture capitalist Bob Compton put it, "All of my friends in the VC world in Boston and Silicon Valley viewed the Midwest as an emergency landing strip in case the plane went down while traveling from coast to coast."
And yet, starting with the improbable success of Software Artistry in the 1990s, Indy has seen an impressive, decades-long rise in tech startup growth. In fact, Indianapolis has enjoyed a higher compounded annual growth rate than coastal heavyweight tech hubs like San Francisco and Boston over the past five years.
Following a successful IPO two years prior, Software Artistry was purchased by IMB for $220 million in 1997, laying the groundwork and providing the seed capital that would go on to launch a number of wildly successful tech startups, several founded or run by Software Artistry alums.
More recently, the state legislature allocated $250 million to invest in Indiana-based startups, signaling a culture of sustained, homegrown support. According to TechPoint Index, Indiana tech companies raised $76.5 million in the third quarter of 2019 alone. The days of tech giants glancing down at Indy on transcontinental flights is quickly becoming a thing of the past.
Coming soon: the world's most powerful quantum computer

Charlotte-based Honeywell International plans to release the world's most powerful quantum computer by the middle of this year. The quantum computer will have a quantum volume of 64, which is twice that of any existing quantum computer. Quantum computers promise to quickly tackle computing problems that would take conventional computers years or decades to solve—if it were possible at all.

Honeywell expects the breakthrough in computing power to be valuable to numerous industries. First to get a crack at it are JP Morgan Chase and Honeywell's own VC fund, Honeywell Ventures. Besides financial services, other companies eager to take advantage of the technology include manufacturers, transportation, software, and pharmaceutical companies. Honeywell is partnering with Microsoft to make the technology more widely available.
Group to study ethics and equity in digital tech

Modern technology continues to provide a variety of benefits and positive opportunities, but of course there's a flip side: unintended (or criminally intended) consequences, including privacy invasion, misuse of personal data, corruption, inequality, racism, and sexism. The increasing pervasiveness of digital technology, from AI to virtual reality to data algorithms, has escalated the need for vigilance and scrutiny—and that's the mission of the new Center for Ethics, Society, and Computing at the University of Michigan-Ann Arbor.
Branded as ESC (an acronym and a metaphor; how often do you see that?), the center is an interdisciplinary collective of researchers, scholars, and policy experts who are "invested in the social, cultural, and political dimensions of digital technologies."
Center director Christian Sandvig said, "We're looking ahead to difficult debates about the future path we are steering with technology in society. We need to make it normal that there is an extensive program of research about this topic — ethics, justice, technology, people and the future — and it must be central to the enterprise of developing technology and training students."
Columbus startup develops solutions to triage radiation exposure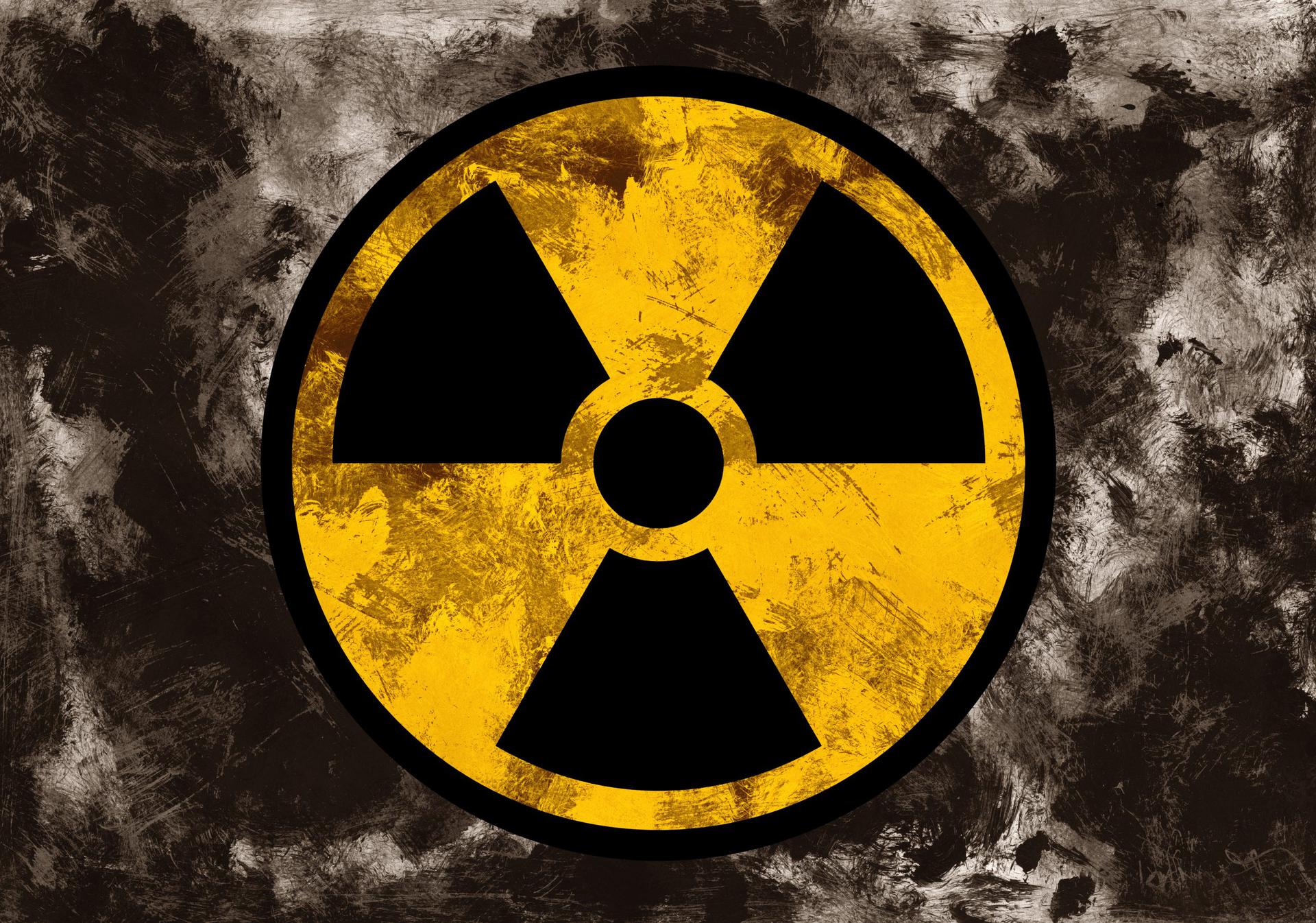 Have you run across the term biodosimetry? It's the field of responding to radiation exposure, and one Columbus startup is working to create tests that will determine that exposure "on-site, almost instantly."
Inventor Naduparambil Jacob, a researcher from Ohio State University Wexner Medical Center, joined forces with venture development company Ikove Capital to form Capture Collective with the goal of bringing biodosimetry solutions to market. Capture Collective defines its mission as maximizing "the safety and security of global citizens in the face of radiological threats by leveraging innovative biodosimetry solutions," and enabling "first responders and government agencies to make rapid and accurate decisions necessary to save lives."
We're all in this together
The University of Tennessee has launched an initiative to enhance collaborative research into the intersection of human, animal, and environmental health. The initiative, dubbed UT One Health, includes researchers at UT Knoxville, the UT Institute of Agriculture, Oak Ridge National Laboratory, UT Health Science Center, and others. The idea is to conduct research cohesively across animal, human, and environmental health instead of studying them separately.

Increasingly, scientists are understanding how interconnected human health problems are with animals and the environment. The coronavirus outbreak, which is believed to have spread from animals to humans, is a great example. As much as 70% of infectious diseases in humans and livestock are thought to have originated with wildlife.
Some of the health problems UT One Health will tackle include chronic wasting disease in Tennessee's deer populations, avian flu, Lyme disease, and plant diseases. The university system is initially investing $2.7 million in the project, with experts from the fields of agriculture, ecology, evolutionary biology, engineering, computational sciences, nursing, social work, law, education, business, and health sciences taking part.
Madison's Ionic raises $6M in new funding

Ionic, a Madison-based software startup, has raised $6 million in funding from Arthur Ventures and General Catalyst. The latest round brings total investment to $18 million.
The funding comes on the heels of an impressive year of gains: In 2019, Ionic added more than 90 enterprise customers, bringing its enterprise client base to 130, and it doubled its B2B revenue stream. The company credits this enterprise focus for its record-setting year.
CEO and co-founder Max Lynch said this round will probably be its last go at raising inside funding, because the company is ready to concentrate on profitability. "We're not going to go out and increase our burn rate and hire a bunch more people. We've been focused on growing really sustainably. We're going to be capital efficient."
University of Kentucky lands $1 million gift to study bourbon aging

The University of Kentucky has received a $1 million gift to study the barrel aging of bourbon. "Heck," you say, "I do that for free all the time." But this gift will fund a maturation facility and research into bourbon production and maturation science at UK's James B. Beam Institute for Kentucky Spirits. And if you are thinking, "I want that gig," you'll just have to attend the University of Kentucky's College of Agriculture, Food and Environment to conduct your studies.

The gift comes from Independent Stave Company, a worldwide company that makes oak barrels and wants to see good things put into them. The goal of the gift is to advance the science of bourbon distillation and maturation, and to produce alumni who will become the next generation of Kentucky distillers. The maturation facility will include a 600-barrel-capacity warehouse, an interactive classroom, and a laboratory where scientists and students can study bourbon and wax poetic about how awesome it is to live in the Bluegrass State.
It's ... Name that Flyover city!
Useless information that is strangely fascinating.
What city does writer Kurt Vonnegut hail from?

The Pulitzer Prize-winning novel Middlesex, by Jeffrey Eugenides, is primarily a coming-of-age story set in what city?
In what city did Robert Altman's film A Prairie Home Companion take place?
Click here for today's answers.
Please click the button below to share stories and offer suggestions or comments