Medical miracles brewing (including a one-time flu shot?) – September 5, 2019
Feeling better all the time ...

Today's itinerary: Seed fund for universal flu vaccine; tailored leukemia treatment; strawberries may be key to an insulin pill; new ways to diagnose depression; and more!
September 5, 2019
$7M seed fund raised for universal flu vaccine
"Administering Flu Vaccine" by Government of Prince Edward Island is licensed under CC BY-NC-ND 2.0
A Cincinnati biotech company, Blue Water Vaccines, has raised a whopping $7 million in seed funding to develop a universal flu vaccine. If that sounds like a lot of cash, here's why: As everybody knows, getting a flu vaccination is a pain in the … arm. You have to get one every year, and current vaccines only defend against certain strains of the flu, making them only about 50% effective. A universal vaccine could change all of that, while saving millions of lives.

Blue Water Vaccines landed the funding after obtaining exclusive rights to commercialize the treatment originally developed by theoretical epidemiologist Sunetra Gupta and virologist Craig Thompson at the University of Oxford. (We assume Dr. Gupta theorizes on epidemiology as opposed to theoretically being an epidemiologist.)

If successful, the universal vaccine will prevent all strains of the flu and will need to be administered only once instead of every flu season. If we were theoretical epidemiologists, we could probably explain this breakthrough using words like "antibodies" and "immunity," but we're going to be honest and say it is magic caused by smart people doing science stuff. The company's target date for a trial is next year.
Washington U researches tailored leukemia treatment

It's one of the most confounding problems in medicine: Why do some patients respond to treatment and others don't? It's especially frustrating when it comes to cancer. In many types of cancer treatment, one patient will relapse after chemotherapy treatment while others go into complete remission.
A $15 million National Institutes of Health (NIH) grant aims to help researchers at Washington University in St. Louis crack the code on this baffling problem. Researchers there will work to understand the role of genetic changes in response to treatments for leukemia. They hope to tailor therapies to individual patients based on their DNA.
This same group of researchers sequenced the first human cancer genomes in 2008-09, which was a major breakthrough in a field that many believed was science fiction just a few years earlier. But researchers at Washington U found that mutations in a patient's leukemia cells can help predict the response to treatment.

Now they'll try to learn why some patients relapse and some don't and, for example, whether a stem cell transplant is indicated or whether a patient is sensitive or resistant to chemotherapy. The hope is that this line of research will lead to highly targeted and specific treatments for individual patients. That would be a remarkable accomplishment for a field of work that many considered crackpot science as recently as the early 2000s.
Strawberry tech: Possible route to an insulin pill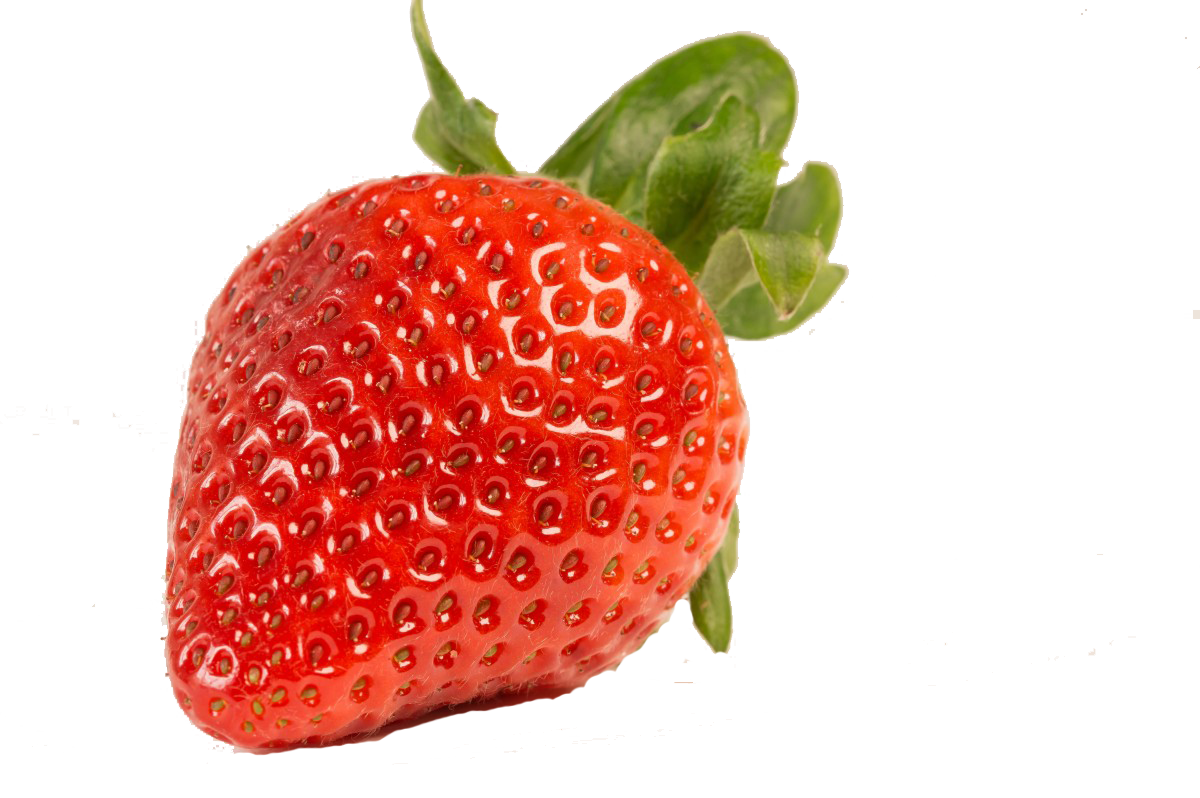 Image by Ulrike Mai from Pixabay (cropped)
Google "strawberry fun facts" and you'll come across list after list of strawberry trivia. Like strawberries are the only fruit with seeds on the outside; strawberries are related to the rose family; and on average, Americans eat 3.4 pounds of fresh strawberries annually.
But one thing has yet to show up on these lists: Strawberries may offer the long-sought solution to the oral delivery of insulin for diabetics.
Researchers have searched for a way to administer insulin orally, but they've been stymied because insulin is a protein—and the human stomach breaks proteins down. (As it should.) So how do you sneak insulin past the stomach's protein bullies?
Strawberries, maybe.
At Carnegie Mellon University, chemical engineering associate professor Kathryn Whitehead and her team have made an interesting discovery. It turns out that "strawberry molecules can temporarily dilate pores in the small intestine to allow absorption of an "encapsulated insulin package." And that's where the insulin needs to go.
Although there are still some hurdles, this research could make the insulin pill a reality and even enable other protein therapies for the treatment of leukemia, osteoporosis, and autoimmune disease.
$60 million raised for autoimmune disease medication

Landos Biopharma, a pharmaceutical startup in Central Virginia, has raised $60 million for the development of an autoimmune disease medication. This round is one of the largest for any startup in the region in recent history, eclipsing the $45 million haul from Roanoke County's PixelOptics in 2011.
This latest funding is earmarked for Phase 2 trials of BT-11, an oral treatment for ulcerative colitis and Crohn's disease.
"We believe there is tremendous commercial potential for an oral compound for IBD and BT-11 is the most promising candidate we've seen at this stage of development," Perceptive Advisors portfolio manager Chris Garabedian said in a statement. "We are impressed with the productivity and efficiency of the Landos team in completing a comprehensive preclinical program, securing two open INDs, and successfully generating Phase 1 clinical results in less than two years."
Landos CEO Josep Bassaganya-Riera told the Roanoke Times the company will add more workers, including clinical project managers and scientific researchers, in an effort to double its headcount in the next couple years.
If Phase 2 trials are successful, Landos would consider an acquisition or IPO to fund the final phase.
Pittsburgh selected as 2020 host for annual Tech Councils of
North America conference, TECNA (Start Now)


2019 Best Tech Startups in Des Moines (Tech Tribune)


Grand Rapids energy company breaking ground on $1B plant (grbj.com)

OSU researchers study teens' hair to diagnose depression
Researchers at Ohio State University recently conducted a study to determine the relationship between the stress hormone cortisol and depression in children and adolescents. The study tested the hair of 432 children aged 11 to 17, and the hair samples enabled researchers to measure cortisol levels over the previous three months. The kids were also given a short questionnaire designed to reveal indications of depression.
The results of the study showed a link between high concentrations of cortisol and depression—but a surprising finding was that low concentrations were linked to depressive symptoms as well.
Although there are a lot of unanswered questions for future research to address, there's no doubt that a "biomarker" test for depression would be beneficial. According to 2016 data, one in eight adolescents has experienced a major depressive episode—and suicide is the second leading cause of death among teenagers and young adults.
Jodi Ford, associate professor of nursing at OSU and lead author of the study, said that the warning signs are often missed. "It'd be really ideal to have an objective measurement, because using subjective measures of stress is problematic, particularly with children and teens."
Nashville Yards announces partnership with Susan G. Komen

Image courtesy Nashville Yards
Nashville Yards is a $1 billion, 17-acre project in downtown Nashville. Ambitious doesn't begin to describe it.

According to the developers, Southwest Value Partners (SWVP), Nashville Yards will include more than 3.5 million square feet of class A office space, 1,000 residential units, 400,000 square feet of retail and entertainment space, and 1,100 hotel rooms. It will also feature a 4,000-capacity concert venue, a 25-story Grand Hyatt hotel, a 1.3-acre public park, and Amazon's 5,000-person operations hub, Operations Center of Excellence (complete with bike racks and a dog park).
And if that weren't enough, the developers just announced that they will partner with breast cancer organization Susan G. Komen, offering a "meaningful financial commitment on a multiyear basis." Nashville Yards will host national and local events for the organization, including the annual Greater Nashville More Than Pink Walk.
Cary Mack, who co-manages SWVP, said the partnership exemplifies the company's focus on building healthy and sustainable environments. "Our relationship with Susan G. Komen enhances our commitment to encouraging wellness and promoting healthy living initiatives throughout the Nashville Yards development."
NC's XinVivo wraps up $25 million funding round

XinVivo, Inc., a medical device company located in Research Triangle Park, NC, specializes in state-of-the-art dental X-ray imaging systems. In an SEC filing, the company says it has closed $21 million to reach its goal of $25 million. According to the filing, some 101 people participated in the round with investors being solicited across 12 states.

The World Health Organization said that approximately 60–90% of children and nearly 100% of adults worldwide have tooth decay. The firm has developed a low-dose 3D intraoral imaging system that applies nanotechnology to detect cavities.
XinVivo's CEO, David La Vance, is a veteran in the medical device industry.
Share stories, suggestions or comments
Do you have an interesting story about innovation in a local business, university, or your city that you'd like to amplify to our readers and followers? Do you know a cool place where locals hang out that you would share with visitors? Or, do you have an unusual or quirky story to share about your town? Then share your stories, pictures, press releases, or other media with us and we'll take it from there!
Also, please feel free to share other suggestions or comments on stories.
Simply click the button below to get started.