Milwaukee's tech inclusiveness | Fast Frontiers | Digital training in Cleveland
"Diversity is the mix. Inclusion is making the mix work." — Andres Tapia, global diversity, equity & inclusion strategist

Today's itinerary:
Milwaukee's tech inclusiveness

Podcast: Innovation on Fast Frontiers

Most active VCs


Breakthrough in osteoporosis treatment

Verizon funds digital training in Cleveland

T-Mobile looking for tech startups


GM to become carbon neutral

Fueling the Future

Name that Flyover City!
February 11, 2021
Milwaukee Tech Hub Coalition takes deliberate approach to inclusiveness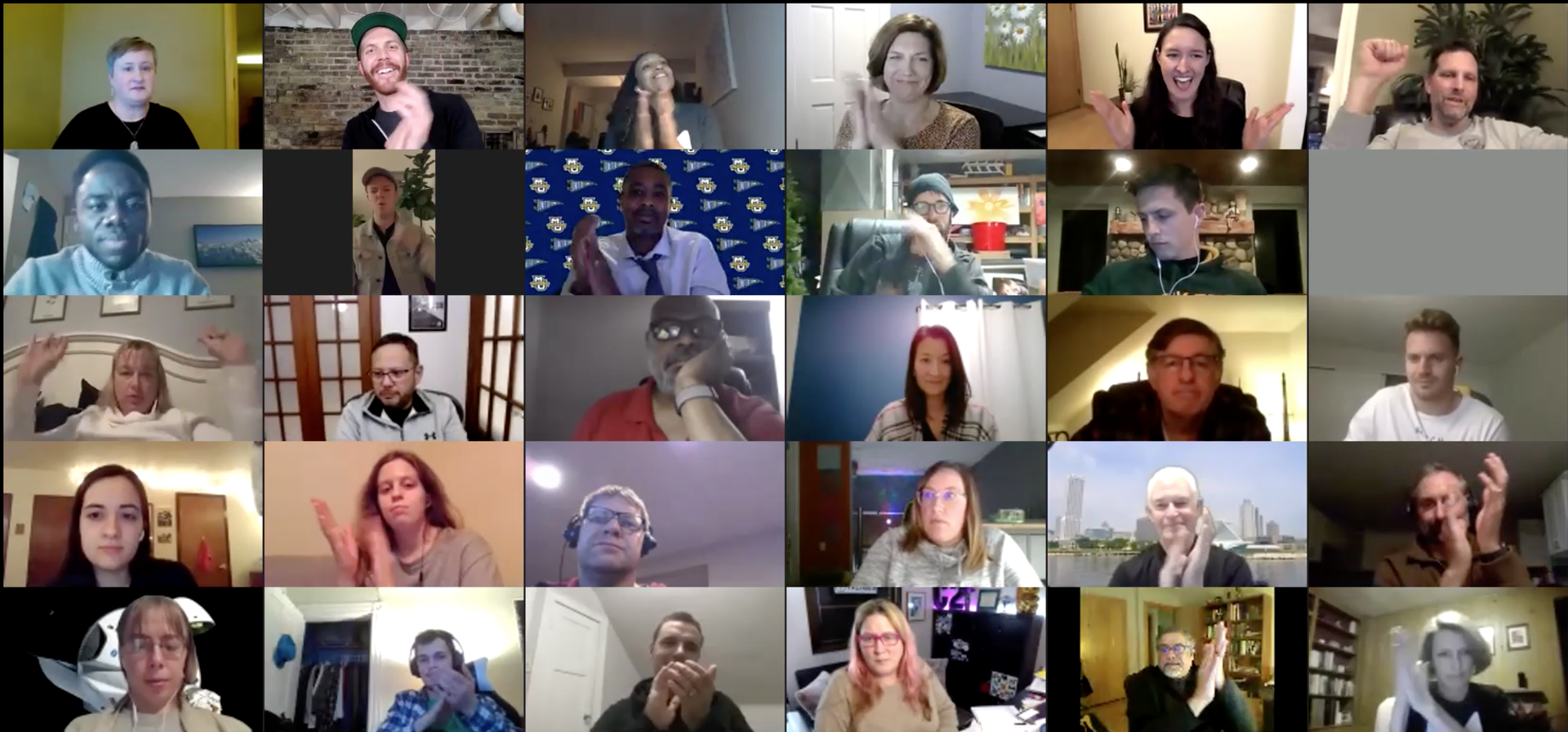 Image courtesy MKE Tech
The Milwaukee Tech Hub Coalition (MKE Tech) is a non-profit that was formed a year ago with six initial founding members. Today, there are 65 members focused on inclusively doubling tech talent in the Milwaukee region. Flyover Future spoke with Kathy Henrich, MKE Tech's CEO, to find out what they're doing and how they take a deliberate approach to inclusiveness.
Tell us about MKE Tech.
Henrich: The Milwaukee region already has over 80,000 tech workers and about 2,000 tech businesses, which surprises most people. We are continuing to grow those numbers through our work.
We have the expectation that all our programs have at least 50% diversity. We approach this in a holistic manner. We look at in terms of 'How do you build demand for jobs while at the same time matching that with the right supply?'
Part of that involves enabling a robust startup ecosystem. We do it through a startup incubator, a reverse pitch competition, etc., but also by really connecting the region.
Lastly, our focus is around recruitment and growth of tech companies.
What is your background?
Henrich: I worked for IBM for 30 years. While there, I went back to school and got a masters in workforce and talent development with a focus on AI and automation. I helped IBM set strategies around the future of work. After that I did consulting work with individual organizations as they went through the digital transition.
Can you give us some examples of what MKE does?
Henrich: We run an idea-stage incubator, where you can literally come in with a problem you want to be able to solve with technology and we'll help you figure it out—going from is there a market for this product to how do you develop the product to how do you pitch the product, etc. In 2020, we had 115 people in the program. We had 45 new businesses formed as a result. We had 65% diversity in historically underrepresented populations.
"The Milwaukee region already has over 80,000 tech workers and about 2,000 tech businesses, which surprises most people."
— Kathy Henrich, MKE Tech's CEO
We also do a reverse pitch where we have corporations that are actually pitching out challenges and leveraging the startup community to help them innovate and solve those challenges. There's $10,000 in prize money but up to $100,000 in corporate investment. It's a great way for a new company to get financial footing.
We're very involved in K-12 tech education. We did strategic planning with seven school districts in the region to help them set goals and plans for inclusive computer science education. We collaborated with nonprofits to figure out how they could meet those demands.
We also have partnered to build capacity for reskilling, including an apprenticeship program and a reskill collaborative that allows us to harness the power of multiple parties to reskill individuals.
Any new goals for MKE Tech?
Henrich: The goal is to continue to grow scale through partnership including our corporate members, non-profits, government, and economic development partners. Collectively we can have a huge impact in the region.
Explore innovation with the Fast Frontiers podcast

If you enjoy discovering innovation in surprising places and hearing stories from entrepreneurial leaders, Fast Frontiers is your new must-listen to podcast. Host Tim Schigel, Managing Partner of Refinery Ventures, brings you interviews form leading funders, ecosystem builders, corporate innovators, and startup founders. Your next big idea is one episode away!
Wendy Lea, CEO of Energize Colorado — S2: E1

What is your potential? How do you create an independent entrepreneurial path? Leading digital innovations strategist and ecosystem development guru, Wendy Lea, shares her story and strategies.

Victor Gutwein, Managing Partner of M25 — S2: E2

There is more innovation happening in the Midwest than you think. Get insight on the region and access to capital from M25 founder and partner Victor Gutwein. CBInsights recently identified M25 as the most active investor in Illinois, Michigan, AND NEBRASKA.
Steve Walchek, Chief Innovation Officer of FIS — S2: E3

From founder to product manager, to business development and everything in between, FIS Chief Innovation Officer Steve Walchek has done it all. Gain an edge from Steve's insight on different destinations along an innovator's journey.

Most active VCs in each state
Osteoporosis treatment breakthrough
Verizon funds digital training initiative in Cleveland

JumpStart, an entrepreneurial support and economic development organization located in Cleveland, has announced a new digital training initiative. The program, called Access Tech, will be funded by Verizon and will seek to make transformational change through equity and innovation.
T-Mobile Accelerator accepting applications for spring program
If you have a startup that focuses on 5G technologies, such as AR/VR/XR, advanced spatial audio solutions, robotics, heads-up, and holographic displays, you'll want to check out T-Mobile's Spring accelerator program. The application deadline is February 28.
GM's plans to become carbon neutral
General Motors has announced that it plans to become carbon neutral in its global products and operations by 2040 and has committed to setting science-based targets to achieve carbon neutrality.
Midwest Venture Showcase — April 27-28, 2021
With a blend of on-demand and live sessions, the virtual 2021 program is designed to provide you with the latest industry updates and flexibility to view content and company pitches according to your schedule. Co-produced by InvestMidwest and the Midwest Growth Capital Symposium. Register HERE.
What is fueling Flyover Country innovation? In this weekly feature, we share a variety of announcements covering funding, acquisitions, exits, grants, and everything in between. Got something to celebrate? Click here to share your story.
It's time for our favorite trivia game!
Most cities in the U.S. have a nickname; some have several. We're going to throw some lesser-known nicknames out there and see if you can guess the city they're associated with. Here they are:
The City of Bridges

The Underwear Capital of the World

The Cream City

Tree Town

The City of Fountains
Click here for today's answers.
Share stories, offer suggestions, or send comments!