More connected | Podcast: New innovative frontiers | Space Tech | Startup Funding
"A pessimist sees the difficulty in every opportunity; an optimist sees the opportunity in every difficulty." — Winston Churchill

Today's itinerary:
Connecting friends while shopping online




Podcast: New innovative frontiers

Breakthroughs in drug discovery

Waste into energy

Space Tech

A hot digital startup from up north


University of Pittsburgh's new fund

Fueling the Future

Name that Flyover City!
February 25, 2021
Instant feedback from friends on online purchases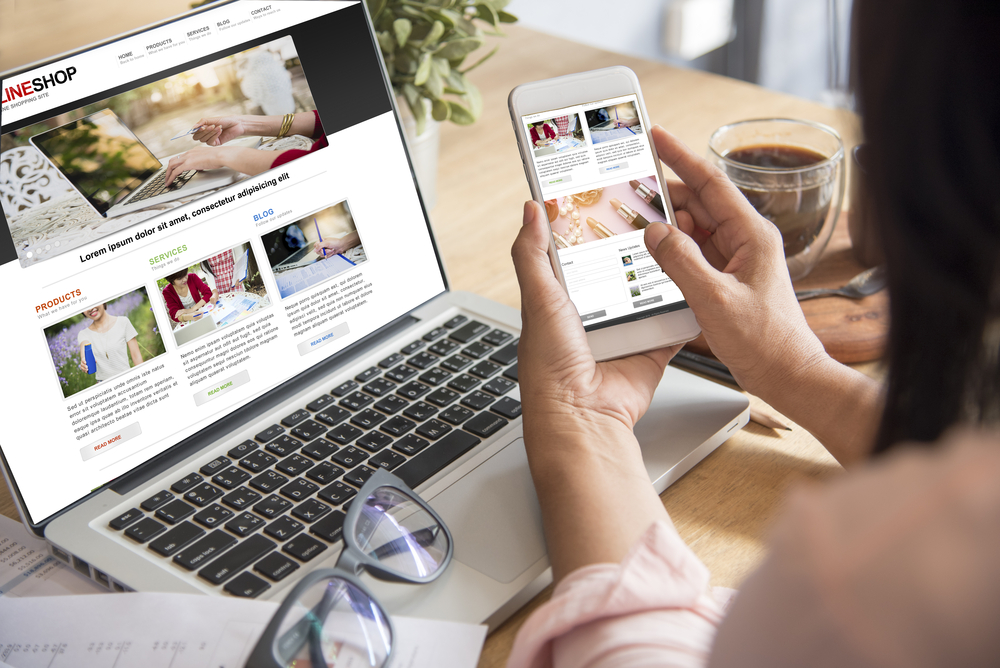 Image by afotostock for Shutterstock
Innovation doesn't always fall into extreme categories like pizza-delivering robots or 3D-printed houses. Most of the time innovation happens because there is a problem and someone finds a solution. That is the case with the folks we'll talk to in this occasional feature—people who saw roadblocks and innovated around them.
In this issue, we speak with Jessica Pargament, co-founder of confab, a platform that provides a way for friends to video chat, co-browse, co-style, and connect while shopping online in real time on any device. The benefit of the platform became even more obvious during the COVID shutdown.
Pargament has 15 years of experience leading large IT and digital projects and additional background in omni-channel customer/user experience in corporate retail. She has her MBA in corporate innovation from Kelley School of Business at Indiana University.
What was the problem that spurred the innovation?
Pargament: In January 2020, my business partner (Morgan Hinson) and I were lamenting about the lack of ways to get instant feedback from friends on online purchases and the lack of a comparable activity to online gaming for females. We thought we could come up with a solution that would solve both problems. And, last year, confab was born!
What is confab's solution?
Pargament: We currently have two products in-market. One is a free Chrome browser extension that the end shopper can download and use to co-browse with friends on any site. The other is a Shopify app that retailers can pay to download on their Shopify sites for their end users to use.
"We have felt very fortunate to be part of the Cincinnati startup community."
— Jessica Pargament, co-founder, confab
Can you talk about the tech involved in confab?
Pargament: We leverage the Twilio audio/video streaming platform to do the heavy lifting of our basic functionality. We didn't have to reinvent the wheel and we get the benefit of the security protocols inherent in Twilio's functionality. Our roadmap includes the ability to invite a retail associate to confab, integration with retailers' augmented reality tools, and sentiment analysis to help retailers understand how their products and merchandising are performing.
You are located in Cincinnati. What are the advantages of launching a business there?
Pargament: We have felt very fortunate to be part of the Cincinnati startup community. There are several resources we have taken advantage of – including Cintrifuse, HCDC, and Main Street Ventures. We are a tiny fish in a fairly small pond, which has its advantages vs. the gigantic pond of Silicon Valley. The biggest disadvantage is that there is a tendency to invest in more traditional industries.
Innovative frontiers from Toronto and Cleveland to Dubai
If you enjoy discovering innovation in surprising places and hearing stories from entrepreneurial leaders, Fast Frontiers is your new must-listen to podcast. Host Tim Schigel, Managing Partner of Refinery Ventures, brings you interviews form leading funders, ecosystem builders, corporate innovators, and startup founders. Your next big idea is one episode away!
Startup growth lessons from Dubai — S2: E4
Recognized by Forbes magazine as one of the "World's Top 50 Women in Tech," entrepreneur and investor Noor Sweid shares insight on scaling up and bringing a company public.
How do you achieve 100x growth? — S2: E5

Whether you're building a startup or an innovation ecosystem, you need to hear insights from Cleveland Foundation's Baiju Shah. The veteran executive, investor, and entrepreneur shares stories about his passion for growth, Cleveland, and the next generation of healthcare.
A chemical engineer excels in early tech investing — S2: E6

Michelle McBane is passionate about working with technology entrepreneurs. As the managing director of Standup Ventures, she leads investments in early stage technology companies led or co-led by women founders. Hear what she looks for in founders and get an insight into Toronto's innovation ecosystem.
Turning waste into energy
Launching student startups
The University of Pittsburgh is launching The Big Idea Advantage Fund, which will invest between $10,000 and $25,000 to Pitt students from freshman to post-doctorate from all parts of the university.
Midwest Venture Showcase — April 27-28, 2021
With a blend of on-demand and live sessions, the virtual 2021 program is designed to provide you with the latest industry updates and flexibility to view content and company pitches according to your schedule. Co-produced by InvestMidwest and the Midwest Growth Capital Symposium. Register HERE.
What is fueling Flyover Country innovation? In this weekly feature, we share a variety of announcements covering funding, acquisitions, exits, grants, and everything in between. Got something to celebrate? Click here to share your story.
It's time for our favorite trivia game!
Here are this week's questions:
The Thomas Rees Memorial Carillon is one of the largest in the world. What exactly is it and in what city is it located?

What city boasts a sporting event in which it is traditional for the winner to take a celebratory drink of milk?

Bohemian émigré Anthony Philip Heinrich led the first known performance of Beethoven's Symphony No. 1 ever heard in the United States in this city. What city was it?
Click here for today's answers.
Share stories, offer suggestions, or send comments!