New companies roaring down the runway – September 19, 2019
Winning!
We're like the proud parents of kids who are coming into their own. Take a look at the people and startups in Flyover Country that are making their marks!
Today's itinerary: 16 new startups in Cincy; startups winning awards in Louisville; the increasing presence of biomed; trivia, and more!
September 19, 2019
16 of Cincinnati's most promising startups
VentureOhio, a startup booster group with no time to hit the spacebar when typing its name but enough time to include an unwieldy number of firms in its boosterism, has pronounced Cincinnati's 16 most promising startups.
VentureOhio enlisted a panel of venture capitalists, entrepreneurs, and technologists to whittle the list to 16 from its annual "Watchlist" of 50 startups that created 1,500 jobs over the past year. The sweet 16 includes Blue Water Vaccines, a startup that is trying to create one vaccine to prevent all types of flu, Clarigent Health, a company developing an app to detect when people are at risk of suicide, Stack Construction Technologies, a software company that helps the construction industry estimate costs, and Xact Medical, a company that uses robotics to guide a hypodermic needle injection.
Check out the complete list here.
Six Louisville startups win 2019 awards
Just 100 miles down the Ohio river from Cincinnati lies another rich startup community.
Winners of Louisville's Vogt Awards have been announced, and six startups will receive "funding, resources, and recognition," to the tune of:
$25,000 in non-dilutive funding


Mentorship and consultation with business experts

10 weeks of training, including marketing, sales, financial modeling, and unit economics

Vogt Awards Demo Day, a November event that allows the startups to showcase their products and progress
The winning companies are:
Borderless, an international direct debit solution
Forecastr, a platform for building custom forecasting models for businesses
Moolathon, a social fundraising platform and fitness tracker


Raise the Bar Management, a cloud-based learning management system for hospitality training

TackleHack Outdoor, an open source ecommerce marketplace for custom outdoor gear
Unitonomy, a platform to help companies grow, manage, and measure their culture

It seems like the names alone would put them in contention for an award, but the winners actually had to meet some rigorous criteria, such as location (headquartered in the Louisville metro area), development of an "innovative, technology-enabled product," and a series of participation commitments, like one-on-one coaching and training courses.

Congrats and best of luck.

(Favorite name? Moolathon!)
Empowering black women business owners

According to a report by the Federal Reserve Bank of Kansas City, the growth in the rate of business ownership by black women has been faster than any other group in the nation. The number of businesses owned by back women increased 179% during the period 2002-2012. Compare that to 52% for all women-owned businesses and 20% for all businesses.

The report talks about the challenges many black women entrepreneurs face, like limited support systems and a lack of mentoring and business knowledge. Charity Marcus and Aszurdee Sade recognized a lot of their experiences when they looked at the report.

Marcus, who is the CEO of Avenu Consulting and senior publicist for Avenu PR, and Sade, the CEO of Reality Stylist, were spurred to create Black Women Business Owners of Tulsa. The group hopes to provide African American women entrepreneurs with the resources and connections needed to have a successful business.

BWBOT has four levels of membership, ranging from free general membership to $250 annual business membership.
Cleveland and its $5.6 billion biomedical sector
As everybody knows, Cleveland rocks. But did you know the city also has a biomedical sector worth an estimated $5.6 billion? That's just one reason for the remarkable resurgence in a city that is rapidly spit-shining the rust belt. Inc. Magazine recently named Cleveland one of its "Surge Cities" and gave credit to the city's strong startup scene.

The renowned Cleveland Clinic and University Hospitals are big factors in bringing health tech startups to Cleveland. Notable success stories include Cleveland HeartLab, a cardiovascular diagnostic testing company; BioMotiv, a pharmaceutical accelerator; and ViewRay, a company specializing in MRI-guided radiation therapy. The latter two recently knocked down funding of $145.7 million and $59.1 million, respectively.

Of course, if you want to put that cardiovascular tech to the test, Cleveland is a good place for that, too. The Cleveland Food Hub has helped launch 200 food startups in the past six years, including Cleveland Kraut, a hipster kraut company selling "raw, unpasteurized and lacto-fermented sauerkraut full of natural probiotics, nutrients and flavor." What's next, man buns in the Dawg Pound?
Washington U played role in newly authorized Zika test

A diagnostic test created by biotech company InBios International was recently granted FDA market authorization. The test (ZIKV Detect 2.0 IgM Capture ELISA) could help prevent birth defects by detecting signs of the Zika virus in serum samples within 12 weeks of infection—and it's based in part on technology developed at St. Louis' Washington University School of Medicine.

The technology was developed by Michael S. Diamond, MD, PhD and Daved Fremont, PhD. With help from then-grad student Estefania Fernandez, MD, PhD and postdoc researcher Haiyan Zhao, PhD, the team identified an antibody that detects Zika proteins.

"Pregnant women living in or visiting places where Zika is endemic will want to know if they have been exposed to the virus," Diamond said. "This test, along with another that detects viral genetic material at very early stages of infection, will help women and their doctors make informed health-care decisions."
Investment strategy will protect you from market crashes

Louisville, KY-based financial services firm, ARGI, is gaining national attention for what it calls a BlackSwan strategy to protect consumers from deep dips and crashes in the market.

Currently available as an exchange-traded fund (ETF) under the ticker label SWAN, its strategy is to place 90% of funds in safe US Treasury bonds and 10% in high-risk, high-reward S&P 500 call options.

"It actually can do fairly well in good markets, like what we've seen, but also protects you against kind of extreme downward events," said ARGI's director of investments, Dan Cupkovic.

Cupkovic's inspiration for the fund began in 2013, pulling options from TD Ameritrade software in search of ways to offset risk. In a healthy market, BlackSwan does well, but in the event of economic disaster, it utilizes Treasury Bonds—assets that typically see continued growth during crashes because of their stability.

SWAN has gained 5.67% since its inception in November 2018, outperforming the S&P, which gained 4.45%. Cupkovic says BlackSwan is an ideal investment for retirees, "especially given the environment now, being in the longest bull market since the Civil War."
Civic Eagle: tech for political advocacy campaigns

Politics. Many want to talk about it but few want to do anything about it. Well, until now.

Civic Eagle is a tech startup that uses AI to aid nonprofits and for-profit organizations with policy and advocacy campaigns. Civic Eagle has found that less than 20 percent of the time, an advocacy campaign actually results in the desired outcome, which is where its tech comes in.

The company, a member of Comcast's accelerator, the Farm at the Battery in SunTrust Park, was founded by a team of four who wanted to offer a way to track policy, identify legislative and regulatory risks, and identify community stakeholders. It's based in St. Paul, MN, and Atlanta.

Company co-founder and CEO Damola Ogundipe was named as a Camelback Ventures 2018 Fellow. Camelback Ventures supports innovative and diverse leaders ready to take their social impact vision to the next level.

In explaining the idea behind the startup, Ogundipe said, "I wanted to figure out ways to bring technology and business and politics together in a way that could help solve issues and make the world a little bit better."
How Iowa handles courting from political candidates

When it comes to voting, Iowans have a jump on the rest of the country. For months before the caucuses, held this cycle on February 3, 2020, presidential hopefuls flood Iowa to try to get their messages to the voters.

58-year-old Jennifer Patel was among those gathered at a candidate forum in Cedar Rapids in July. Democratic hopefuls, including Tulsi Gabbard, John Delaney, and Michael Bennet, answered questions about healthcare and Social Security during one of five forums sponsored by AARP.

By July, Patel had taken the measure of seven candidates at several forums, and she's not alone. Iowans are keen to see politicians in person "without the 'filter' of the media."

Since 1848, politicians have caucused in Iowa, a state that has been the first to make its electoral mark in presidential bids since 1972. The 2020 elections offer something new, though: virtual caucuses.

Troy Price, chairman of the Iowa Democratic Party, said that will give voters with mobility issues or tight schedules the chance to dial in and select as many as five of their top choices for president.

66 year-old Iowan Sharon Jenkins said at a recent forum, "It feels like a privilege, but sometimes it's, like, 'Wow, that's a lot of pressure on Iowans.'"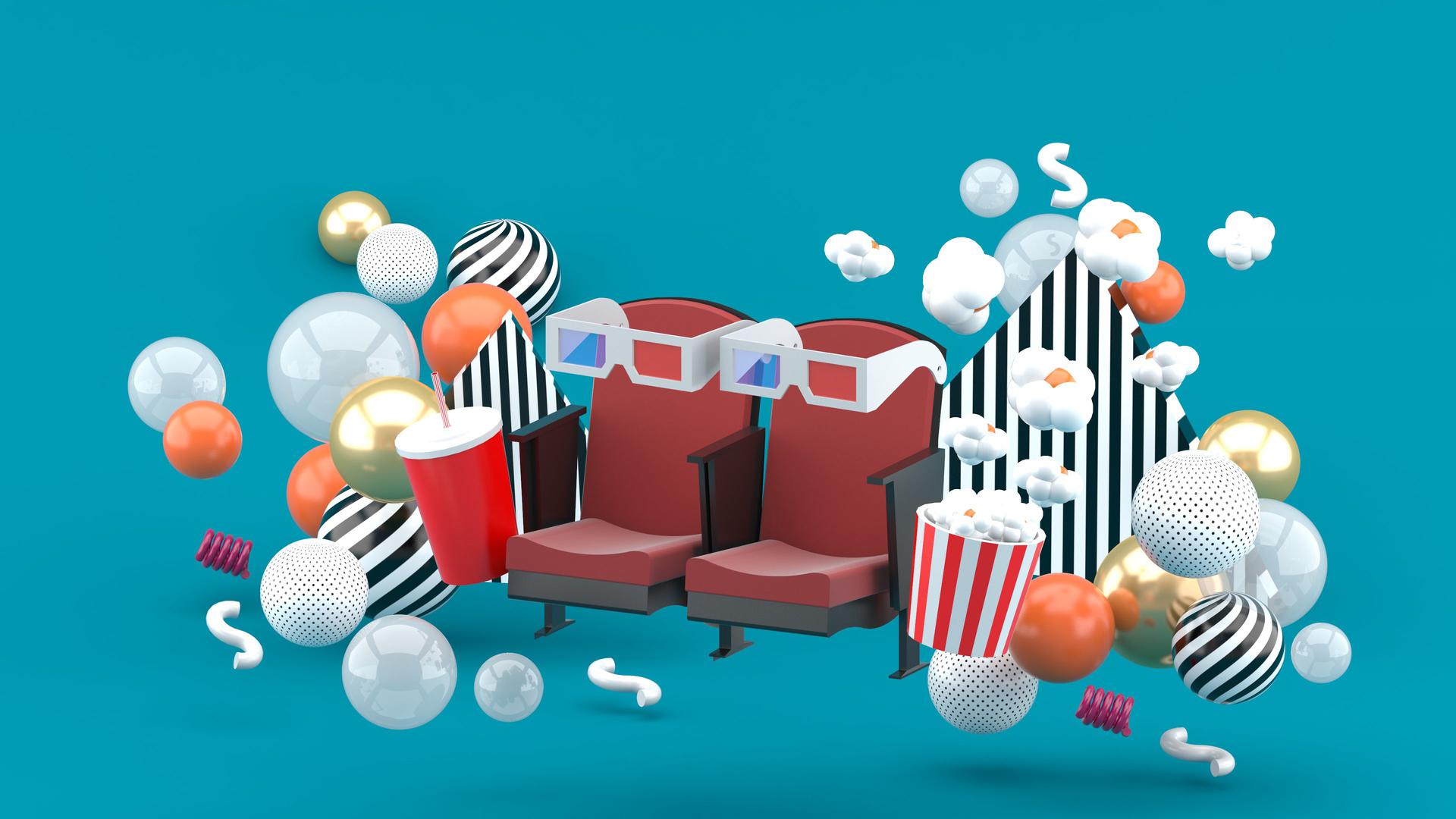 It's time, once again, for ... Name that Flyover City!
It's the game where everyone wins no participation trophy. We just do it for fun.
This city has as one of its nicknames, "Cream City," but it has nothing to do with dairy or Eric Clapton.


This city was home to the South's first African-American millionaire.



Jazz great Charlie Parker was born in this city.

Click here to satisfy your craving for knowledge!
Share stories, suggestions or comments
Do you have an interesting story about innovation in a local business, university, or your city that you'd like to amplify to our readers and followers? Do you know a cool place where locals hang out that you would share with visitors? Or, do you have an unusual or quirky story to share about your town? Then share your stories, pictures, press releases, or other media with us and we'll take it from there!
Also, please feel free to share other suggestions or comments on stories.
Simply click the button below to get started.