Plan to motor west? Take the highway that is best – September 18, 2019
Get your kicks on Route 66
Today's itinerary: We take a stop in Springfield, MO; check out some startups
that are helping people thrive; NASA partnering with the University of Louisville; trivia and more!
September 18, 2019

From an outdoor tour guide company to a weighted blanket maker to an SMB consultancy to a mountain bike service shop, Springfield, MO, is seeing an explosion of new ventures. In fact, Springfield, the Queen City of the Ozarks (aka the Birthplace of Route 66), is building entrepreneurial momentum, with an array of startups and innovative businesses popping up everywhere.

Little wonder that in 2017, Business Insider reported that Springfield was on a WalletHub list of "best big cities to start a business." Rankings were based on three weighted categories—business environment, access to resources, and business costs—and Springfield came in at #11.

A little help here

Plenty of organizations and programs are ready to lend a hand, too. One prime example is IDEA Commons, an 88-acre high-tech hub that's the brainchild of Missouri State University. Its goals are to support downtown revitalization, promote economic growth, facilitate partnerships between entrepreneurs and the university, and provide resources for innovative new businesses.

It seems to be working.

One of the IDEA Commons facilities, a tech-focused accelerator called eFactory, just received a $1.25 million grant from the federal government. According to the announcement, "The grant will be matched with $1.25 million in local investment and is expected to create 360 jobs and spur $27 million in private investment."

The business environment

Springfield isn't just about startups and new ventures, either. Established companies like O'Reilly Auto Parts and Bass Pro Shops are headquartered there. Jack Henry & Associates is headquartered in nearby Monett. And a diverse assortment of other companies call the Springfield area their home: IntrinsiQ Specialty Solutions (healthcare software), American National (insurance), Bluebird Networks (data center), and JMARK (managed services), to name but a few.

What else ya got, Springfield?

How about low cost of living (roughly 12% below the national average), low unemployment (3%), strong economic growth, and support and encouragement for business development? Oh and you know, good food, robust retail options, and gorgeous scenery. And let's not forget the Missouri Sports Hall of Fame, a thriving arts scene, and museums, historical sites, and buildings on the National Register of Historical Places. Need a zoo? Check out Dickerson Park Zoo. Need to scratch that baseball itch? Look no further than the AA Springfield Cardinals. And perhaps the ultimate kicker: The world's largest fork. (Why? "Site of a million selfies"!)

Springfield by the numbers

Estimated population: 167,376
Estimated median household income: $33,286
Males: 79,531 (47.5%)
Females: 87,845 (52.5%)
Median age: 32.5
Estimated median home cost: $138,300
Estimated median gross rent: $842

Prominent industries in Springfield

Health care (13.4%)
Accommodation & food services (12.6%)
Educational services (11.0%)
Professional, scientific, and technical services (4.8%)
Administrative, support, and waste management services (4.5%)
Construction (4.0%)
Finance and insurance (4.0%)

Sources: http://www.city-data.com/city/Springfield-Missouri.html; https://www.bestplaces.net/housing/city/missouri/springfield
Preemptive health? There's an app for that
If you've ever googled a symptom you're experiencing, you know the particular terror of coming away from the search feeling like you have seven to 10 days to live. It's time to use Google in a preemptive way!
How about something that is more focused on health and preventive care, like healthy habits and nutrition advice? That's just what The Cleveland Clinic is doing.
Each day, users can access up to three new tips, on nutrition, common concerns, and healthy habits—with a voice prompt. If you want more info, the Google Assistant app will provide you with a text summary and link to the corresponding post on the enterprise's consumer blog Health Essentials.
The app is available on all Google Assistant-enabled devices, such as phones, speakers, cars, TVs, and wearables, including all Android devices and iOS 10 or higher iPhones and iPads.
(The same caveat applies to The Cleveland Clinic Google Action health tips as the terrifying info you can scare up by googling "sore throat: "They are tips are intended for informational purposes only and should not be relied upon as medical advice.)
Drug rehab program includes promise of employment
Over the past 20 years, opioid abuse in Indiana has reached epidemic proportions, and the problem has hit rural communities and the manufacturing industry especially hard. With today's tight labor market, finding qualified workers is difficult enough without having to send job seekers away for failing a drug screening. But that's what many businesses are up against.

One company decided to tackle the challenge head on. Belden Inc, headquartered in St. Louis, is a manufacturer of cable used in computer networks, and it runs a large operation in Richmond, IN. In 2016, the factory entered a hiring phase, but roughly 10% of job applicants were failing the drug tests.

Realizing it had to change its approach, Belden launched a pilot program in February 2018 called Pathways to Employment. It offers those who fail their drug screening an opportunity to enter a rehabilitation program—with Belden footing the bill. Completing the treatment and committing to a "substance-free lifestyle" will earn those candidates a job at Belden.

The program has proven so successful, Belden is expanding it to some of its other facilities. It has also created a "blueprint" to guide organizations that want to launch their own programs.
Investment strategy will protect you from market crashes

Louisville, KY-based financial services firm, ARGI, is gaining national attention for what it calls a BlackSwan strategy to protect consumers from deep dips and crashes in the market.

Currently available as an exchange-traded fund (ETF) under the ticker label SWAN, its strategy is to place 90% of funds in safe US Treasury bonds and 10% in high-risk, high-reward S&P 500 call options.

"It actually can do fairly well in good markets, like what we've seen, but also protects you against kind of extreme downward events," said ARGI's director of investments, Dan Cupkovic.

Cupkovic's inspiration for the fund began in 2013, pulling options from TD Ameritrade software in search of ways to offset risk. In a healthy market, BlackSwan does well, but in the event of economic disaster, it utilizes Treasury Bonds—assets that typically see continued growth during crashes because of their stability.

SWAN has gained 5.67% since its inception in November 2018, outperforming the S&P, which gained 4.45%. Cupkovic says BlackSwan is an ideal investment for retirees, "especially given the environment now, being in the longest bull market since the Civil War."
University of Louisville part of NASA team
Researchers at the University of Louisville (UofL) are part of a team for NASA's Transiting Exoplanet Survey Satellite (TESS) program. The mission is to find Earth-like planets (planet candidates), some of which may have the right conditions to support life.
According to a study in Nature Astronomy, the program has so far identified more than 20 planets. This includes a "rocky super-Earth" and two "sub-Neptunes."
The TESS program is led by the Massachusetts Institute of Technology and Harvard-Smithsonian Center for Astrophysics. UofL and its Moore Observatory in Crestwood, KY, are the ground-based partners that will help check the information collected by the satellite and expand on it.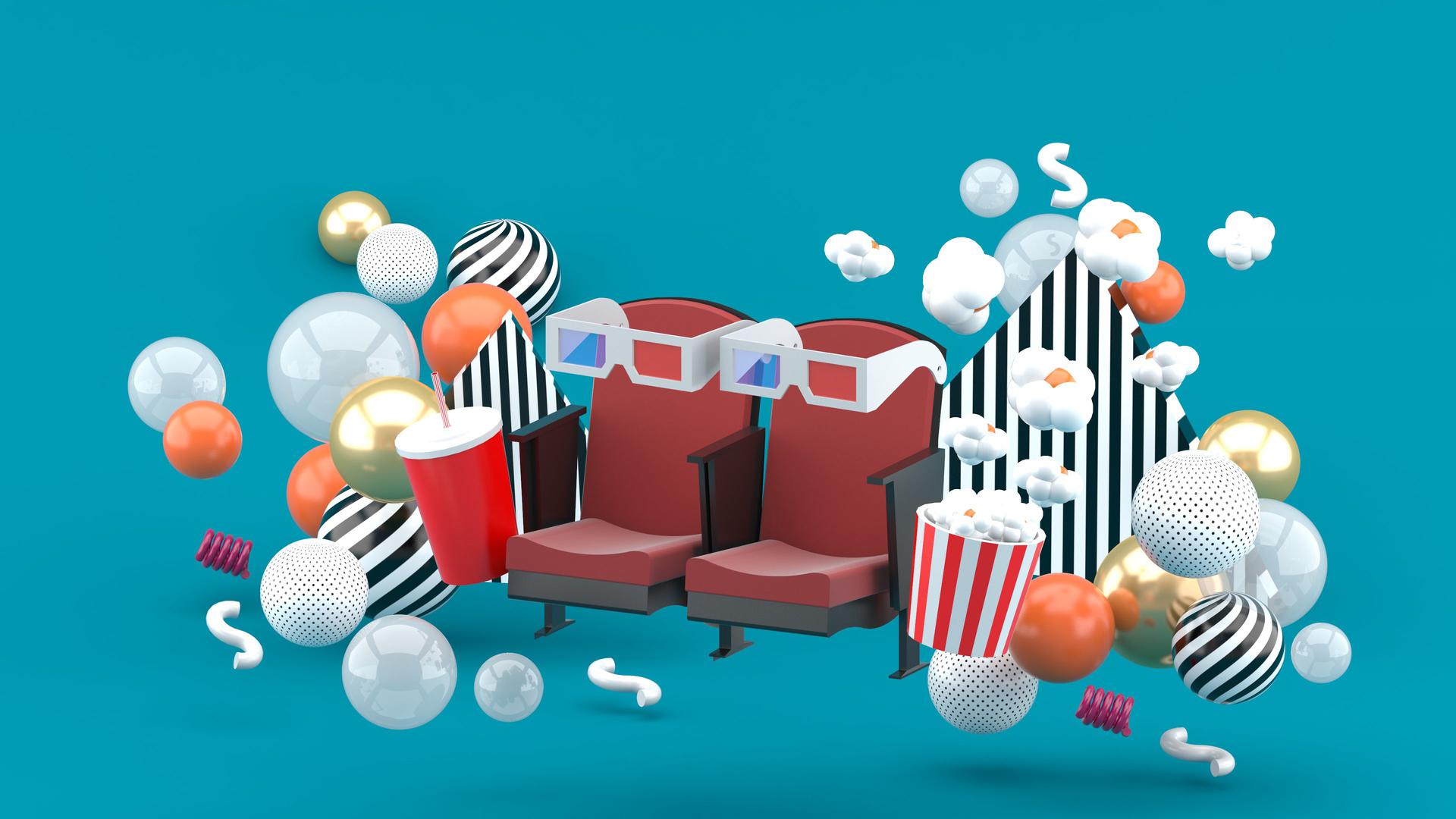 Get these right and you're a flyover ace!
Name that flyover city!
In what city did disk jockey Alan Freed coin the term "rock


and roll"?



More champion Thoroughbred horses are discovered in this


city than anywhere else in the world.



Residents of this city have voted to raise their own




taxes three times.
Click here for the answers!
Share stories, suggestions or comments
Do you have an interesting story about innovation in a local business, university, or your city that you'd like to amplify to our readers and followers? Do you know a cool place where locals hang out that you would share with visitors? Or, do you have an unusual or quirky story to share about your town? Then share your stories, pictures, press releases, or other media with us and we'll take it from there!
Also, please feel free to share other suggestions or comments on stories.
Simply click the button below to get started.