Putting the pedal to the metal – September 17, 2019
Things are accelerating in flyover country
Startups of all kinds are getting a boost from accelerators.
Today's itinerary: We take a look at five of the top accelerators in the country; new stuff happening in tech from AI to cybersecurity; trivia, and more!
September 17, 2019
5 top startup accelerators soaring in flyover country
Image courtesy geralt (pixabay)
Startup accelerators provide an ecosystem of support, help develop skills for the founding team, help build the first iteration of a startup, and can be the source of early investments.
There's assumption that the best accelerators are located within the Valley. We did some research and found some of the best accelerators located in the heartland of the U.S. They are:
Based in Pittsburgh, PA, AlphaLab is a software accelerator that offers a 4-month intensive program to help early-stage tech companies evolve and grow. AlphaLab only focuses on six to eight startups for each program, which means you get customized assistance for your startup's needs. Over 70% of their companies have raised follow-on funding reaching a total of $150 million.
JumpStart Foundry (JSF) is an accelerator with a mission to support early-stage healthcare companies and offers strategy and marketing consulting, connects companies with industry stakeholders, and advises them on talent and growth. Apart from funding, cohort members of the JSF program also receive exclusive perks, connections, and knowledge from leading business minds in Nashville. You can apply year-round: two rounds of investment are made every April and November.
SixThirty, located in St. Louis, invests in 8-14 FinTech startups each year (in areas such as payments/processing, security/ fraud solutions, regulatory solutions, analytics and wealth management. Selected companies participate in an 8-week business development program and will receiving mentoring, hands-on training and networking possibilities.
Also located in St. Louis is Capital Innovators. It offers two classes each year (Spring and Fall), each lasting 12 weeks and offering seed funding and project-based mentorship, networking, and office space. the program has consistently been ranked in the top 5% of programs in the United States.
Gener8tor is located in Madison, Milwaukee, and Minneapolis. It connects startups and entrepreneurs but also artists and musicians with investors. The programs last 12 weeks and, apart from investment, your company will receive support to grow a network of mentors, technologists, corporate partners, angel investors, and venture capitalists.
9 startups participating in Charlotte's Queen City Fintech accelerator
As crazy as it may seem, "fintech" is not how fish use artificial intelligence to swim faster. It is shorthand for "financial technology," one of the hottest spaces in the entire tech landscape.
And one fintech accelerator that's making, um, waves, is located not on Wall Street but in Charlotte. Queen City Fintech is an accelerator that provides mentors, capital, and financial-services muscle to fintech startups. Queen City recently announced nine startups that will participate in its accelerator this fall.
The companies, which hail from across the globe, will participate in "intense mentorship" from industry big shots, as well as a $40,000 investment per startup, with the promise of more where that came from. The program lasts 12 weeks and is backed by major financial institutions. At the end of the cohort, the startups will present their work at a Demo Day.

The startups include an AI mobile investment tool, a fully automated small-business lending marketplace, a tool that extracts insights from written documents, and an artificial intelligence platform that invests in fintech startups and shares in the revenue, which sounds almost a little too meta for this accelerator if you ask us.
Iowa's new Employer Innovation Fund awards $400,000
The purpose of the Iowa Employer Innovation Fund is to provide opportunities for working Iowans to earn non-credit and for-credit postsecondary credentials leading to high-demand jobs in the state. It's a matching grant designed to help employers help their employees.
"Employers are a critical part of reaching our Future Ready Iowa goal of having 70 percent of Iowans with postsecondary credentials by 2025," said director Beth Townsend, Iowa Workforce Development, in an announcement. "The Employer Innovation Fund is unique because it empowers employers to find creative ways to strengthen their local workforce and build upon Iowa's talent pipeline."
The first round of Employer Innovation Fund grants will distribute more than $400,000 in funds to employers all across the state.
AI-driven tech aims to treat solid tumor cancers
Founded in 2013, OncoStatyx LLC is a preclinical stage biotechnology company based in Cleveland. The company develops "inexpensive, safe and orally bio-available small-molecule therapeutics" that may be able to treat solid tumor cancers, including breast, prostate, lung, and colorectal cancers.
OncoStatyx recently announced that it has teamed up with San Francisco's Atomwise Inc., which uses artificial intelligence (AI) to "design new molecules for the hardest targets."
The joint venture is aimed at using AI to find ways to develop cancer therapies. More specifically, the partnership will be focusing on developing small-molecule compounds to inhibit KDM5B, a protein associated with triple-negative breast cancer.
In a press release, Monica Montano, a professor of pharmacology at Case Western Reserve University School of Medicine, said, "We are planning to develop the first medicine to induce the expression of a tumor suppressor as the primary therapeutic approach to treat solid tumor cancers. I'm very interested to see what emerges from the collaboration between Atomwise and OncoStatyx. Certainly things will move a lot more quickly now with access to Atomwise's expertise."
Faster response to cybersecurity attacks
Image courtesy ImageCreator (CC BY-SA 3.0)
Indiana University (IU) is pioneering a specialized security operation center to reduce the time from first awareness of a cybersecurity threat to responding to one.

The center, called OmniSOC, uses threat detection, machine learning and real-time data sharing to provide the trusted, rapid, and actionable cyberintelligence required to prepare for these attacks.

OmicSOC is based at IU but acts in partnership with five other Big 10 colleges--Northwestern University, Purdue University, Rutgers University, and the University of Nebraska-Lincoln.

Campus Technology, one of higher education's top online information sources, selected OmniSOC as the 2019 Campus Technology Impact Award winner in the IT Infrastructure and Systems category.

Campus Technology's Impact Awards honor "exemplary colleges and universities that are making an extraordinary impact with technology on campus, doing important work in the service of teaching, learning, administration and operations," according to their website.

OmniSOC held its inaugural eight-week summer internship program this year, offering students hands-on experience with cybersecurity. They spent four weeks becoming acquainted with operations at all levels, then finished out the experience at their home institutions, working with their local IT security professionals for the remaining four weeks.
Global Insurance Accelerator to Host 17 Companies for InsurTech Week 2019 (Global News Wire)
See where Pittsburgh falls for cost of living among major metros (bizjournals)
The top 10 VC investors in the Great Lakes region (Pitchbook)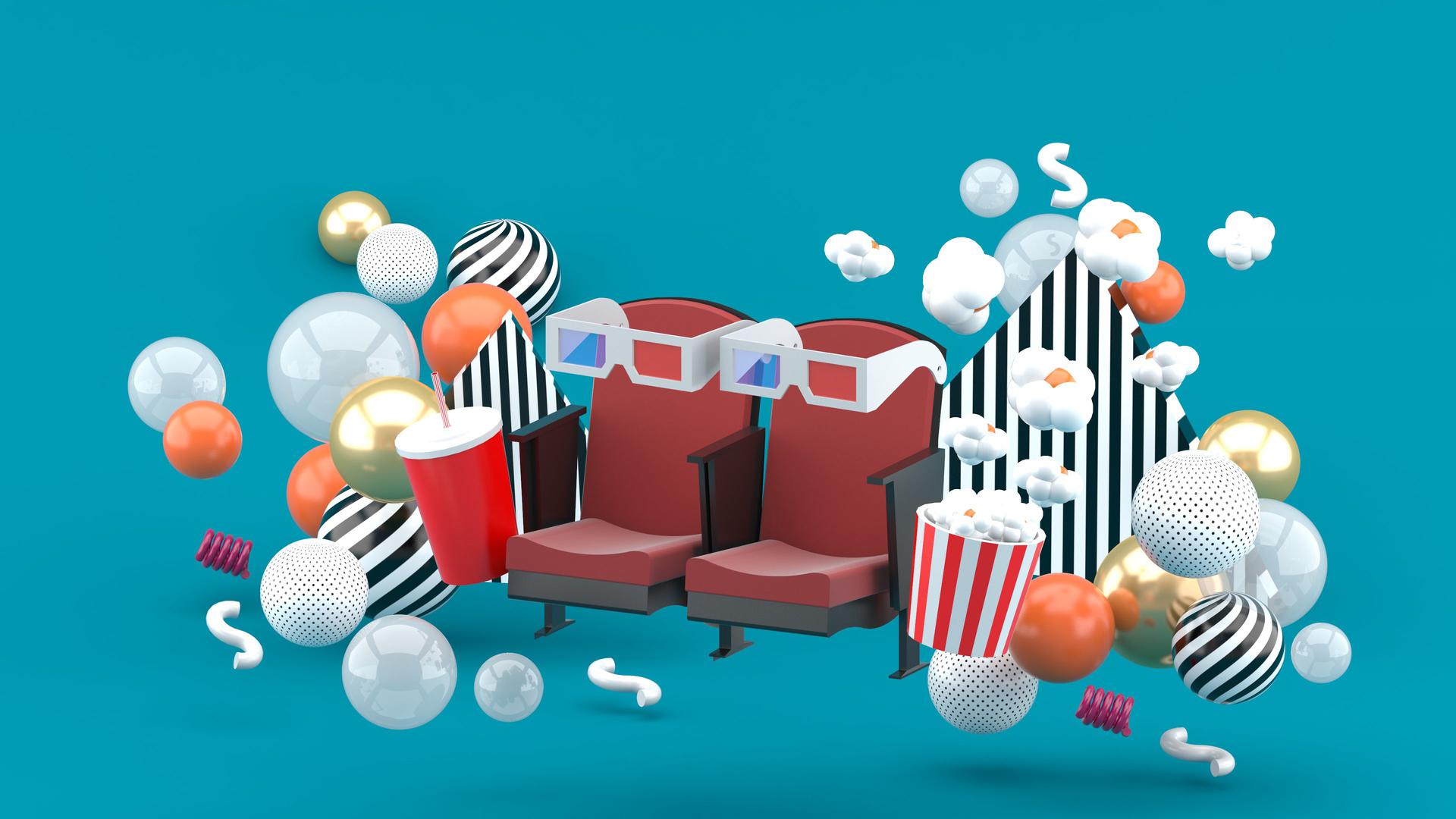 Some classic entertainment was born in the land between the coasts. Here are just a few:
Name that flyover city!
Walt Disney opened his first animation studio in this city

S.E. Hinton, author of The Outsiders, was born in this city.

The satirical online newspaper called The Onion originated in this city.




Click here for the answers!
Share stories, suggestions or comments
Do you have an interesting story about innovation in a local business, university, or your city that you'd like to amplify to our readers and followers? Do you know a cool place where locals hang out that you would share with visitors? Or, do you have an unusual or quirky story to share about your town? Then share your stories, pictures, press releases, or other media with us and we'll take it from there!
Also, please feel free to share other suggestions or comments on stories.
Simply click the button below to get started.