Shhh! It's a secret. Right here in flyover country – September 9, 2019
Today's itinerary: People behind the secret tech mecca in the heartland; new startup funding efforts, including a couple that want to make us healthier.
Be very, very quiet ...
September 9, 2019
The secret tech mecca in the heartland

If you've ever felt your blood pressure rising trying to sort through the myriad options in the Verizon store when buying something as simple as a phone, pity the mega-corporation trying to figure out which IT products to buy.
This is an interesting story about a tech business born in St. Louis.
As one politician once said, large corporations are people too. And like everybody else they struggle to keep up with the breakneck pace of technology. Enter World Wide Technology, a St. Louis company with a staggering 3,000 engineers on hand to demo thousands of hardware and software products for the befuddled executives of major companies trying to outfit their multi-billion dollar businesses. It's like a genius bar where the likes of Citigroup, Lowes, Enterprise Rent-A-Car and, yes, Verizon can come in and kick the tires on IT products. (There is some delicious irony in Verizon struggling to keep up with product offerings.)
As writer Lauren Debter details in this great piece in Forbes, World Wide Technology is the brainchild of two unlikely Missouri born-and-bred entrepreneurs: a former Saint Louis University soccer player and a salesman who grew up on a farm with no indoor plumbing. Both are now billionaires and the latter is the second richest African American in the country (even richer than Oprah).
Next up for the company: Branching out from hardware and software into the cloud, analytics, artificial intelligence and cybersecurity. Maybe once they tackle that, they can help all of us figure out which phone plan to buy.
Speaking of the Gateway City:
St. Louis launches Smart Cities tech pilot

Image: Public Domain
[Editor warning: This story contains more acronyms than should be allowable by law.]
The Department of Homeland Security (DHS) is launching a smart cities technology integration pilot in St. Louis. The pilot, being done in collaboration with both the city and the Open Geospatial Consortium (OGC), seeks to engage shareholders in St. Louis to test how their technology can meet real city needs.
William Bryan, Senior Official Performing the Duties of the Under Secretary for Science and Technology, said "The City of St. Louis joined the federal Smart Cities Initiative in an effort to improve public safety, among other objectives. We, at DHS S&T, are honored to work with the city and OGC as we continue to serve our colleagues in public safety."
The pilot, which will be taking place at T-REX, St. Louis' downtown technology center, will research, design and test the Smart City Interoperability Reference Architecture (SCIRA). The SCIRA is an interoperable framework that integrates commercial proprietary Internet of Things (IoT) sensors for public safety applications at the community level.
Corporate investors offer avenue for young companies
New companies angling for venture capital should look to angel investors or VC funds, right? Yes, but don't overlook corporate venture capital, according to a report by the Wisconsin Technology Council.
Company funds in Wisconsin are increasingly getting into the young-company game, especially when it fits into the parent company's business plans or disrupts an adjacent field. Insurance company funds in particular are investing aggressively, with $2.5 billion invested by 30 funds worldwide in 2018 alone.

But it's not just insurance companies getting in the game. Healthcare, financial services, manufacturing and agriculture companies, to name a few, are also investing in early-stage companies via their corporate venture funds.
Entrepreneurs who understand corporate fund strategies can benefit from this potential source of funding. For example, American Family Ventures, the venture arm of the insurance giant, looks to invest in companies working in insurance innovation, the Internet of Things and artificial intelligence. The goal is to make money while investing in technologies that could complement the parent company's business model.
Similarly, CMFG Ventures, which is the venture arm of CUNA Mutual, is investing in the financial-technology sector, particularly companies working on tech that helps people with education or buying a home or a car. It's not just the big, coastal VC firms funding startups these days. There are plenty of funds in the heartland making it rain.
Pittsburgh's ILifeX Labs to receive fed funding
Pittsburgh's LifeX Labs is among 44 organizations nationwide to win a grant from the U.S. Department of Commerce. LifeX Labs describes itself as a foundry for health-related startups, and is actively engaged in launching startups rooted in the fields of medical devices, biopharma, diagnostics, and consumer and population health.

The federal grants total $26M. LifeX Labs will receive $750,000 -- an amount that will be matched by local sources, to total $1.5M. The grants are part of Economic Development Administration's Regional Innovation Strategies program.

With the endowment, LifeX Labs announced that it would be able to add somewhere between 40 and 56 new companies to its portfolio within five years. In terms of jobs, the grant is estimated to generate between 120 and 156 jobs in healthcare innovation.

LifeX Labs was the only company in Pennsylvania to be awarded funds from the Department of Commerce.
Seed funding program spurs UT faculty research

The Office of Research and Engagement at the University of Tennessee has announced its 2020 Research Seed Program. The program promotes faculty research at the University of Tennessee, Knoxville; UT Institute of Agriculture; and UT Space Institute.
According to the UT website, "The funding will go toward generating proposal submissions around a variety of initiatives."
The program comprises four seeds:
Collaborative Humanities Research Seed—research and scholarship in the humanities and humanistic social sciences

Community-Engaged Research Seed—to further engagement with the local, regional, state, or global community

Expanding Horizons Seed—an opportunity for recently tenured faculty members to pursue a collaborative and convergent or transdisciplinary research project

Interdisciplinary Seed—proposals accepted for a convergent or interdisciplinary research theme


Research priorities are:

Areas of Strength (advanced materials and manufacturing, computation and data sciences, energy science and technology)
Areas of Distinction (forensic anthropology, nuclear sciences, conservation and diversity, humanities and artistic expression)
Emerging Areas (quantum sciences, hypersonics and aerospace engineering, healthy communities and outcomes).
How to go to market in middle America (Techcrunch)


Biologist awarded nearly $1.5 million for research on water fleas and flies (Indiana University)


Program that accelerates drug discovery receives $400,000 Wisconsin Economic Development Corporation grant (IN Wisconsin)
Get sweaty with this innovative new app
Burned out on burpees? Lost your zeal for Zumba? When exercise routines become routine, boredom is just a Downward Dog away. You may start finding excuses to skip workouts, wishing you could try something more challenging, trendy, or adventurous.
Unfortunately, the cost of a gym or studio membership—and even those pricey drop-in fees—can prevent you from sampling new and different options.
Until now.
Des Moines entrepreneurs Natalie Dayton and Kati Colby have created an app that makes it easier to try out various fitness classes. Scheduled for release on October 1, the app, called The Drop, lets you book and pay for classes a la carte. The Drop's website currently lists 25 participating gyms. Just think, you'll be able to check out Crossfit one day; boxing the next. Maybe throw in a little lifting when you're feeling feisty. A veritable fitness smorgasbord.
The service costs $4.95 a month and you'll get 25% off the studio's drop-in fee. Don't live in Des Moines? Don't worry. The co-founders say they have "BIG plans" to take The Drop to other communities.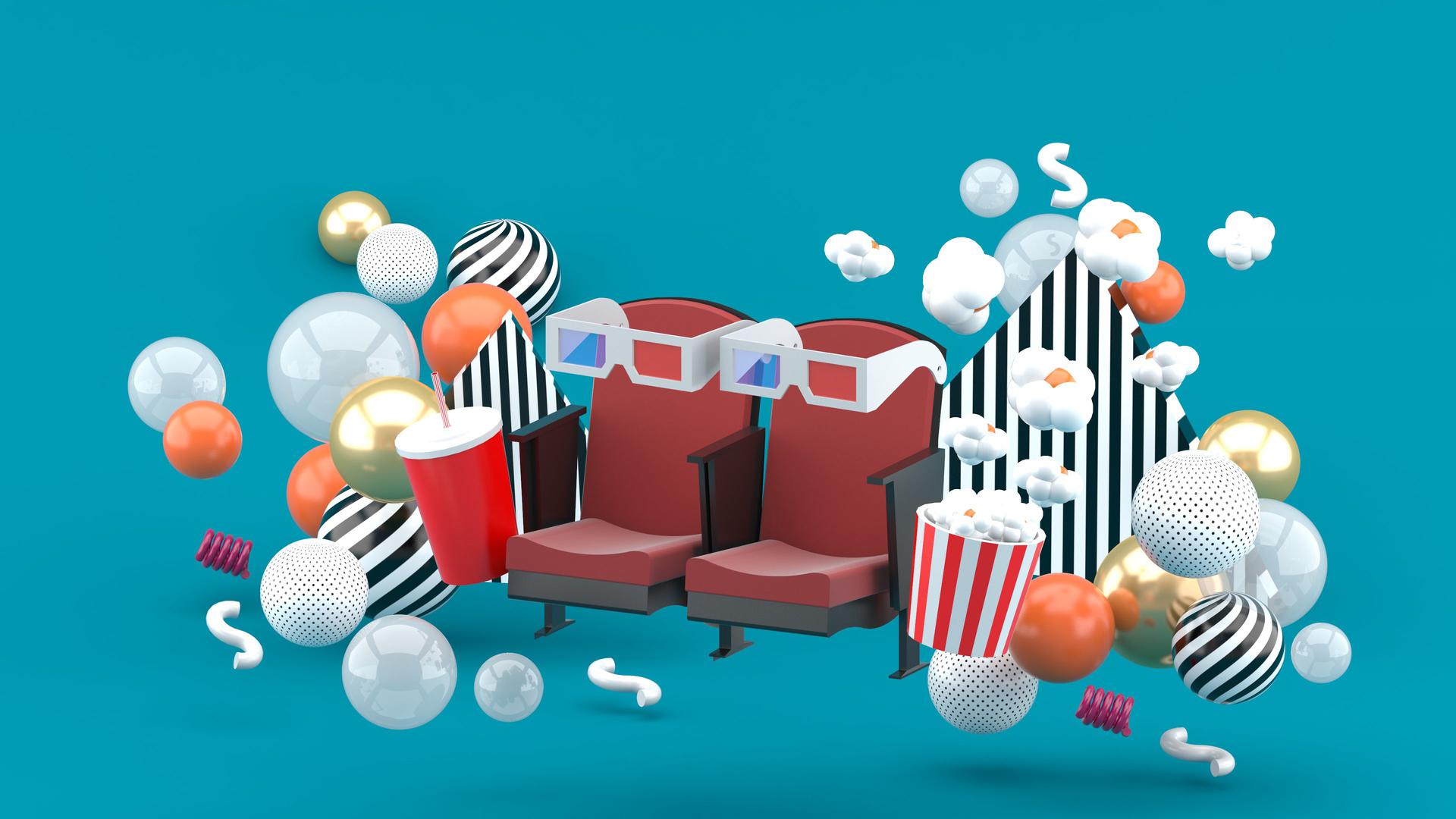 Name That Flyover City!
It's time, once again, to play your favorite online trivia game!
Name the 3 flyover cities described below and win a fabulous brand new ego boost!
A chapel in this city is home to more Catholic relics than anywhere else in the world except for the Vatican.


This city's zoo is the only zoo in the country to be
accredited by the relevant organizations as a zoo, an aquarium, and a botanical garden.



Every July (usually on the Fourth), people in this city gather to promote "satire, liberty, and lunacy" at the annual Doo Dah Parade.
Want the truth? Can you handle the truth? Ok, go here and get the answers..
Share stories, suggestions or comments
Do you have an interesting story about innovation in a local business, university, or your city that you'd like to amplify to our readers and followers? Do you know a cool place where locals hang out that you would share with visitors? Or, do you have an unusual or quirky story to share about your town? Then share your stories, pictures, press releases, or other media with us and we'll take it from there!
Also, please feel free to share other suggestions or comments on stories.
Simply click the button below to get started.