The "U" factor in Flyover advancement. From Research to new business.
"An investment in knowledge pays the best interest"
– Benjamin Franklin
Today's itinerary:

Tech transfer offices ease the transition from research to commercialization.

A new app takes some of the vulnerability out of smart devices.

Raleigh drone company just landed a $32 million investment.

University of Michigan researchers hack smart devices with laser.

Name that Flyover City!
January 6, 2020
Lab to market: Rise of the TTOs
Technology transfer—moving tech from lab to market—isn't a new concept. But now, universities are stepping up efforts to commercialize their research. Technology transfer offices (TTOs) have been cropping up at research universities from coast to coast.
TTO functions include establishing healthy industry relations, protecting intellectual copyrights, providing legal counseling and business consulting services, and promoting forward-thinking entrepreneurship. The aim is simple—to help institutions capitalize on technological breakthroughs made in their laboratories and research facilities. While numerous approaches help achieve this goal, institutional thinking agrees on the vital role of the TTO. Here are some Flyover Future standouts.
Carnegie Mellon's CTTEC
CMU Center for Technology Transfer and Enterprise Creation (CTTEC) founder Benno Bernt stated, "In the end, the inventor is still the hero and always will be." And CTTEC strives to provide inventors with the right resources to succeed. Its goal is to:
Facilitate and accelerate the transfer of intellectual assets to the commercial marketplace.

Negotiate and execute commercial technology transfer agreements.

Manage the intellectual assets (patents, copyrights, etc.) of the university.

Ensure CMU's compliance with relevant federal regulations and reporting requirements and obligations to sponsors relating to IP.

The University of Pittsburgh Innovation Institute
The University of Pittsburgh Innovation Institute, faculty, students, and alumni can access comprehensive technology transfer services and educational programming, networking opportunities, and mentorships. The Innovation Institute also partners with the university's Institute for Entrepreneurial Excellence, helping entrepreneurs throughout western Pennsylvania.
UofL Commercialization, Entrepreneurship, Partnerships and Innovation Center
Allen Morris, director of University of Louionewly renamed TTO, describes its primary focus: commercialization, entrepreneurship, partnerships, and innovation (Commercialization EPI-Center for short).
The group's priority is developing, nurturing, and fostering technologies that grow the regional economy, increase quality of life, and provide a benefit for society.
The Purdue Foundry
Founded in 2013 at the direction of Purdue president Mitch Daniels, the Purdue Foundry helps faculty, students, and local alumni "move ideas to marketplace more quickly." Geared toward helping individuals turn ideas into companies, the Foundry says that the process and passion for the success of each company is driven by the entrepreneur, while the Foundry provides support, education and additional tools to help each client reach success."
University of Michigan Tech Transfer
U-M Tech Transfer is widely recognized as a top-ten tech transfer institution. U-M Tech Transfer has invested more than $1 billion in U-M startups since 2000 and stresses the symbiotic nature of its endeavors, highlighting its ability to:
Provide additional research resources for the university.

Enhance the university's reputation.

Stimulate regional and national economic development.

Increase the likelihood that new innovations will benefit society.

University of Minnesota Technology Commercialization
UMN Technology Commercialization promotes the transfer of technology that benefits the greater public good, encourages economic growth, and provides revenue to support the university's mission. Ranked among the top 10 institutions in tech transfer, UMN Technology Commercialization specializes in new technologies in medicine, biotech, chemistry, engineering, and agriculture, helping launch more than 150 UMN-affiliated startups since 2006.
NC State Office of Research Commercialization (ORC)
NC State Office of Research Commercialization (ORC) is a regional heavyweight when it comes to tech transfer. Having helped launch more than 170 startups, ORC promotes and protects intellectual property and technological breakthroughs for faculty and students, offering innovators and entrepreneurs an array of resources to take new ideas to market. NC State startups have raised $1.7 billion in financing and created more than 8,500 jobs.
Duke researchers are unraveling the roots of plant development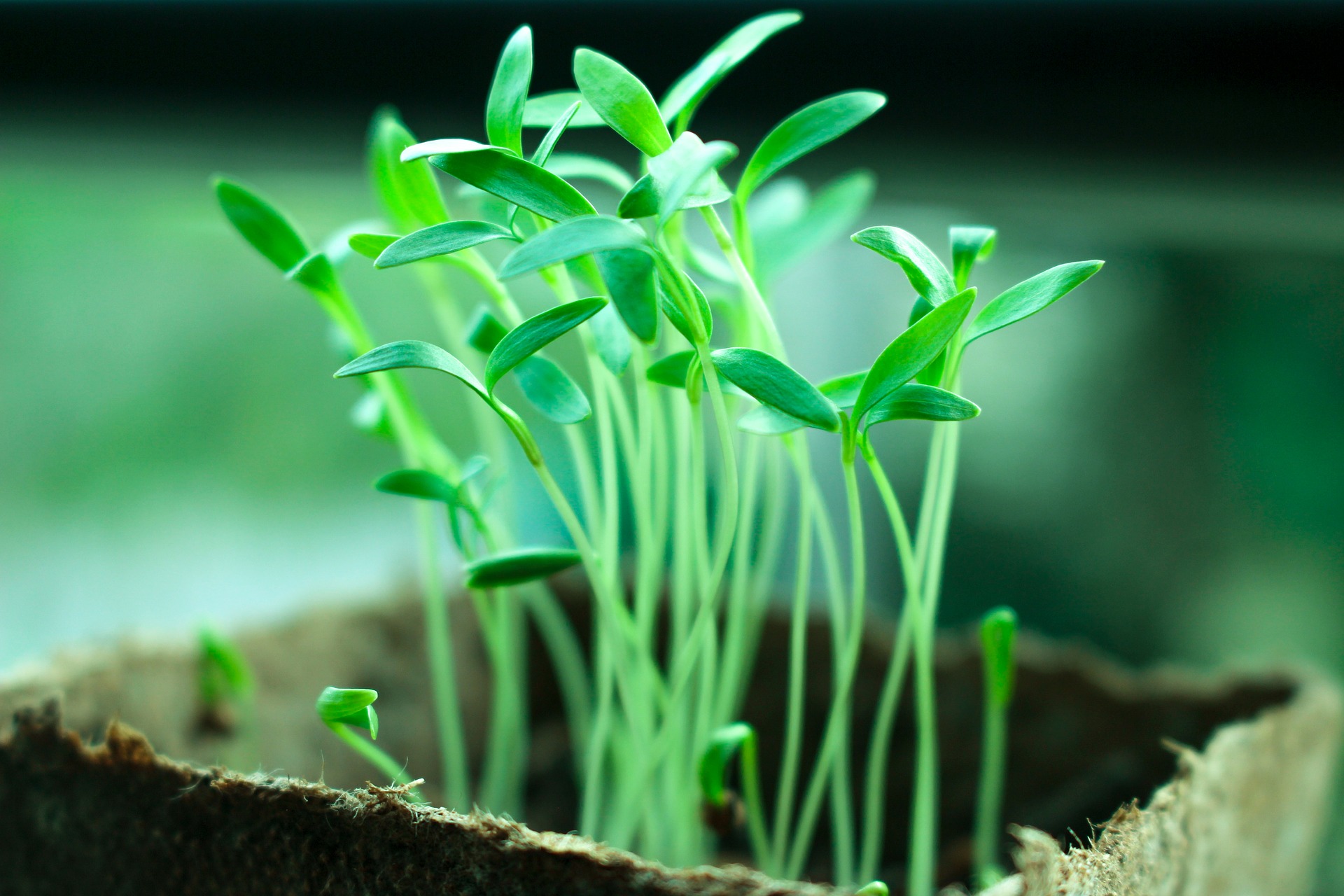 mage by Shimul Nath from Pixabay
You can learn a lot by studying roots. At least, researchers at Duke University think so—and they've made some interesting discoveries about plant development that may improve crop productivity and have a bearing on understanding human development.
Most of us, gardeners or not, have a basic understanding of the job roots do: They anchor the plant and take up nutrients and water. But how do they grow? That's the focus of the research, led by Duke professor and biologist Philip Benfey. The central question of the study involves figuring out what drives the stem cells in a plant's roots to keep on regenerating and tunneling deeper into the soil—or to differentiate and perform some specialized function for the plant.
One clue seems to involve molecules called "reactive oxygen species," which are byproducts of cellular respiration. They can potentially cause tissue damage, but the latest findings suggest that they may also act as a signal that tells cells which route to take: replicate or differentiate.
Benfey is encouraged by the discoveries. "We don't have all the pieces yet," he said, "but there are a lot more steps of the process that are now known through this work than were known before."
Nuclear research facility slated to open at MSU in 2021
Michigan State is on track to open a $765 million nuclear research facility in 2021. Called the Facility for Rare Isotope Beams (FRIB), it will be studying the properties of rare isotopes—particles that are created when charged beams hit a target.
Why shoot beams at a target (other than it just sounds like a cool thing to do)? The particles that are produced aren't normally found on Earth, so the research will help scientists look at how matter is formed in the universe. Their discoveries will have an impact on various fields, including national security and medicine.
Construction on the facility began in 2014, and laboratory director Thomas Glasmacher said it's 92% complete. There are already some 800 scientists at work in the facility, about half of whom are Michigan State students. Once the facility opens, it's expected to draw as many as 1,000 nuclear scientists from around the world.
Most of the money for the project has come from the U.S. Department of Energy ($635.5 million), with the state and MSU chipping in the rest.
Indy is building a forward-thinking music strategy
When you think about the urban music scene, it might seem as though it grows organically—that it springs up around promising talent and loyal fans. And of course that's part of it. But sometimes a city needs a plan in order to help its music culture thrive. And one city that's proactively building a strategy to create its "music vision" is Indianapolis.
Indy's strategy is being implemented in three phases over three years with the help of local partners and with guidance from Sound Diplomacy, a consultancy that has facilitated the "music cities movement" all over the world.
Phase 1 of Indy's process began with assessing the city's music ecosystem, with a focus on policies and ordinances like noise zoning, dance hall permits, all-ages issues, and liquor laws. With Phase 2, which launched last summer, Sound Diplomacy began soliciting input from the public via interviews, surveys, and roundtable discussions. It also started mapping Indy's music assets, such as live music venues, recording studios, music education resources, record stores, and promoters.
During Phase 3, slated to begin in the first quarter of 2020, Sound Diplomacy will conduct an economic impact study and recommend an action plan based on all the information it has gathered.
Iowa AgriTech Accelerator opens applications today
Ag has long been a primary industry for several Flyover cities, including Iowa. The Iowa AgriTech Accelerator builds upon that legacy to create a vibrant future for Ag tech innovation and position Iowa among the preferred cities for new agtech businesses.
The Iowa AgriTech Accelerator opens applications today, January 6th. Every year the accelerator receives applications from all over the world. Up to six startups are selected to spend 100 days in Des Moines, Iowa, connecting with mentors from some of the largest and well known Ag industry leaders. The entrepreneurs have a chance to experience Iowa's emerging startup community and develop their business ideas alongside Ag experts.
It's ... Name that Flyover city!
Useless information that is strangely fascinating.
This city has a professional Ice Hockey team called The Predators. In 2017 team made it to the Stanley Cup finals but, unfortunately, lost in Game 6

This city is where the first successful parachute jump from a moving airplane happened.

This city is home to Origins, a massive annual gaming and popular cultural convention.
Click here for today's answers
Please click the button below to share stories and offer suggestions or comments