"I love Cincinnati, and I want to be there." – Andrew Whitworth
Today's itinerary:
We return to the "Porkopolis"

Study could result in fewer hysterectomies

A nanotech cure for diabetes?

More Funding the Future

Should your stockbroker be a robot?

Name that Flyover City!

February 26, 2020
Editor's note: When we last focused on the Queen City in a "Wheels-Down" piece in October 2019, we barely scratched the surface in revealing the rich and diverse entrepreneurial culture of this city. Things happen fast in Flyover Country, so expect many returns to the amazing municipalities in our region. Today we will go a bit deeper into Cincinnati as we take in another visit!
From the time it was incorporated as a city in 1819 until roughly the Civil War, Cincinnati was known as "Porkopolis," as it led the nation in pork production due to easy access to water transportation.
Much has changed since those early days. For nearly a century, beginning in the 1870s, Cincinnati was known as the machine tool capital of the world, but relinquished that title as sole sourcing and new technologies entered the market.
Today, as a regional hub, the Cincinnati metro area boasts a diverse blue- and white-collar economy and next generation industries spanning geographically from the northern Kentucky region to nearly Dayton, Ohio. Fortune 500 companies P&G, GE, and Kroger are all large employers, and Amazon has started building its new transportation hub at greater Cincinnati airport. And Cincinnati Children's Hospital has consistently been ranked in the top 3 among all U.S. children's hospitals.
For someone wanting to start a company from scratch, there are plenty of resources to draw from. Accelerators, incubators, university programs, fund and angel groups, and minority resources are all readily available.
Three major universities (UC, Xavier, NKU) in the greater Cincinnati area all provide the talent, research, and entrepreneurship needed to fuel the high-tech economy of tomorrow. . "Where next lives" is the University of Cincinnati's mantra, and the UC 1819 Innovation Hub is "where next happens, "is also part of UC's overall innovation agenda.
The Venture Lab, a compendium of these universities and smaller nearby institutions, was founded in 2018 as a group accelerator program. David Adams, UC's chief innovation officer explains that this first of its kind partnership in the Midwest takes a novel approach.
Instead of a traditional parochial and inward-facing innovation, the Venture Lab's ecosystem is outward facing. And since July 2019, the Venture Lab, housed at UC's 1819 Innovation Hub, has generated a record 400% increase in startups spun out of UC in its first year, and a 1,000% increase to date. More than a dozen Venture Lab graduate startups, and counting, have attracted funding.
One of the largest seed funds in the Midwest, CincyTech, has $60M under current management, and has produced nearly $900M in follow-on investments. Its mission is to provide advice and capital to entrepreneurs, help research institutions commercialize technology through startups, and catalyze investment from individuals and institutions into regional companies.
Companies relocating from the east or west coast will find that Cincinnati has the lowest cost index for doing business among the 30 largest cities in the nation. And since 2003, the non-profit Cincinnati Center City Development Corporation has pumped over $500M into the revitalized Over-the-Rhine section of downtown.
Recently, the New York Times listed Cincinnati as the #8 in the world for places to visit, based on new and renovated theaters in the Over-The-Rhine area. Indeed, Cincinnati is truly the Queen City of the Midwest.
New study could result in fewer hysterectomies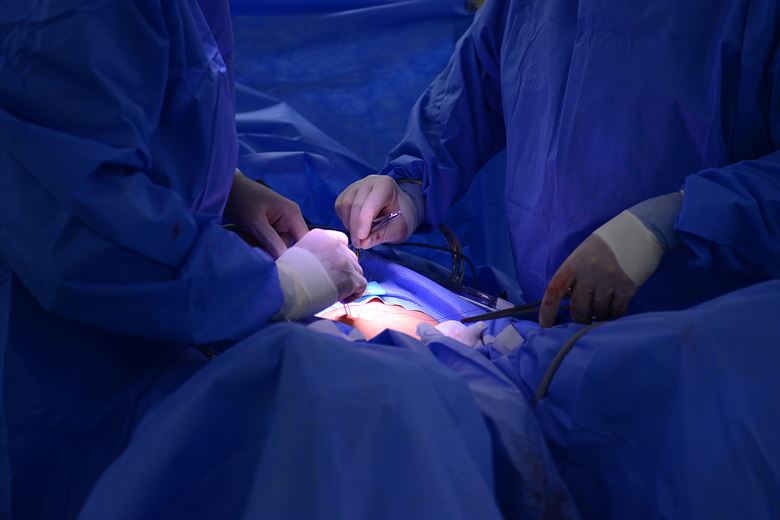 Image courtesy Joint Base Langley-Eustis
Grand Rapids-based Van Andel Institute, in partnership with researchers at Michigan State University College of Human Medicine and Spectrum Health, announced promising new progress in the battle against uterine fibroid tumors. Doctors have known for some time that such tumors are the leading reason for hysterectomies, but understanding what causes the tumors in the first place has proven far more elusive.
The collaborative study, backed by the National Institutes of Health (NIH), revealed a "homeotic transformation" of cells in the uteruses of women with fibroid tumors that are more commonly found in the cervix during child labor. With additional research, new therapies could ostensibly be created to interrupt the cell transformation before fibroid tumors have a chance to develop, reducing the overall need for hysterectomies.
Doctors estimate that up to 75% of reproductive-age women have uterine fibroids, a quarter of whom suffer a spectrum of symptoms, including excessive menstrual bleeding, pelvic pain, miscarriage, and in more extreme cases, infertility. Inhibiting the growth of fibroid tumors before they have a chance to wreak such havoc could be the key to saving women from serious surgery in the future.
Cleveland firm takes a unique approach to diabetes
With insulin prices skyrocketing year after year, people suffering from diabetes are increasingly feeling the strain of managing their disease, a troubling trend that's led many patients to ration critical insulin in a desperate effort to stay afloat financially.
Dr. Rose Gubitosi-Klug, an expert in pediatric endocrinology, didn't mince words. "It's a huge problem. [Insulin] is an absolute requirement for them. It's not optional by any means, and this has to be affordable for families."
Enter Diasome. The Cleveland-based medical research firm is on the cusp of a major breakthrough in the form of a nanotechnological additive called Hepatocyte Directed Vesicle (HDV) that helps the liver better regulate blood sugar levels.
Diasome CEO Bob Geho, a Type 1 diabetic, noted, "The point of this additive is to act like a nano-sized FedEx envelope or carrier system for molecules to take that injected insulin or oral insulin directly to cells in the liver that are the primary recipients of insulin in a healthy person." The result—reducing the dosage of insulin needed to safely regulate blood-sugar levels—could have a profound economic impact for those living with diabetes.
Currently entering its third phase of testing, Diasome is aiming for FDA approval in 2022 or 2023. While HDV cannot lower the price of insulin, reducing the amount needed for patients across the board would be a serious economic game changer.
Imaging device startup gets FDA approval

A mere five years after launching from the Biomedical Engineering Lab at the University of Wisconsin-Madison, startup OnLume has received FDA approval for its fluorescence-guided surgery system. The imaging technology allows surgeons to monitor blood flow "before, during and after vascular, gastrointestinal, organ transplant, plastic, reconstructive and micro-surgeries."
Before this system was developed, fluorescent-guided surgeries required a darkened operating room. With the OnLume device, surgeons can operate in the light. (Whew, by the way.)
OnLume has raised more than $1.8 million through investors so far and is pursuing a Series A funding round to help take the product nationwide.
Adam Uselmann, co-founder and CIO of the startup, thinks the system holds great promise.
"Our whole team is very passionate about bringing this tech into the clinic and ushering in a new era of surgical guidance that gives surgeons what was otherwise experience and guesswork in evaluating the state of the surgical field. We're very focused on bringing this into the clinic—and into the hands of surgeons."
Grand Rapids suburb records more than $100M in private construction projects
The year-end values come on the heels of Kentwood's record-setting 2018, which saw more than $125 million in total construction values with 24 private projects exceeding $1 million in investment.
Pittsburgh bank raises $300 million offering
F.N.B. Corp. announces a $300 million senior notes offering which it will
use for general corporate purposes.
Wisconsin airports receive $16.1 million in Wisconsin airport infrastructure projects
U.S. department of Transportation Secretary Elaine Chao announced that Wisconsin will be part of its plans to modernize airports across the country. About $15.5 of the $16.1 million will come from a State Block Grant for funding for small and rural airports throughout Wisconsin.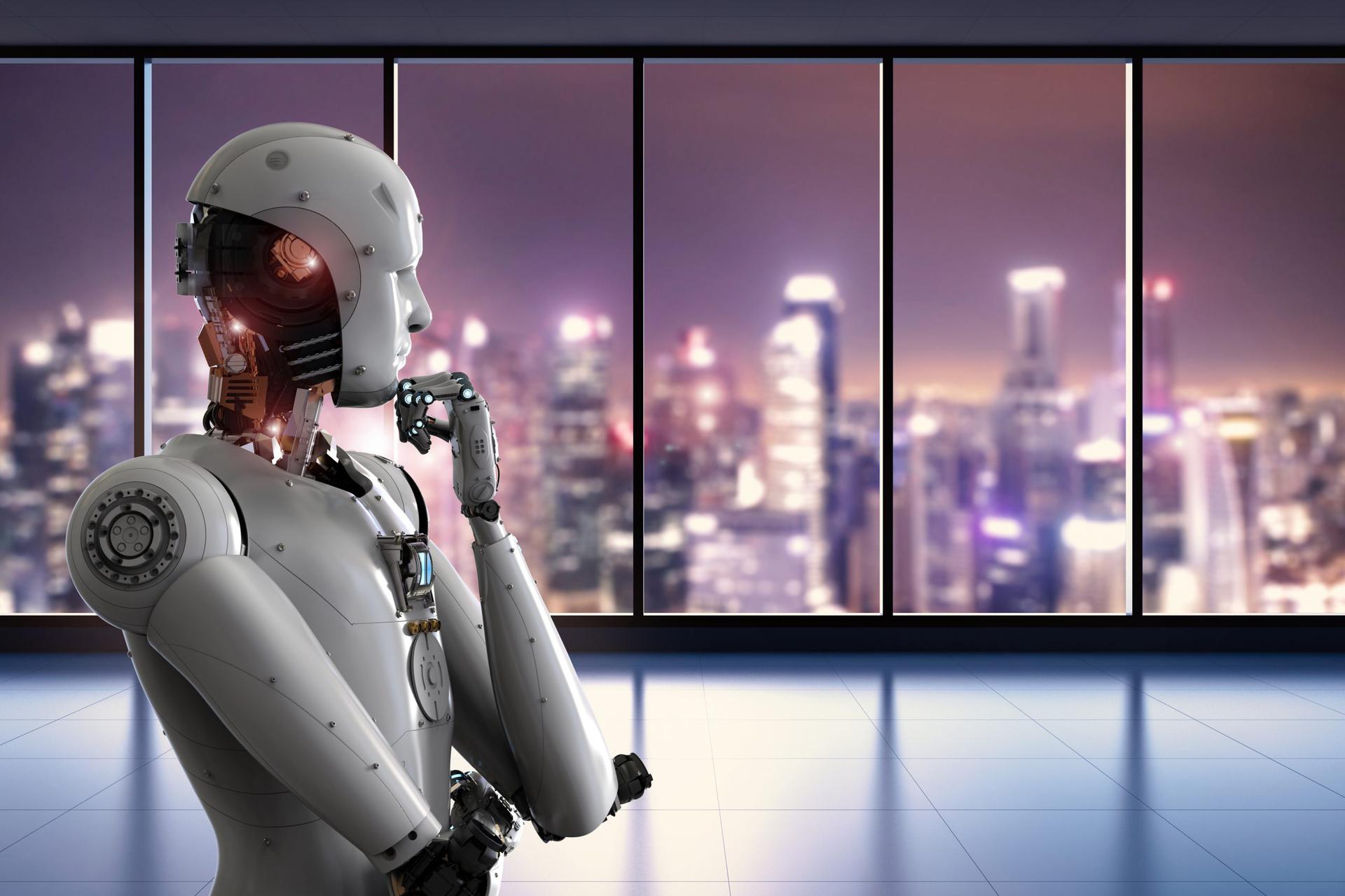 Let a robot pick your stocks
Robots can work on assembly lines, clean your home, beat you at chess, drive a car and, in some instances, perform surgery. Now you may be able to depend on artificial intelligence to make stock recommendations for you.
In a preliminary study done at Indiana University's Kelley School of Business, Vildana Hajric looked at 76,000 robot recommendations made over the span of 15 years. The upshot of the study (you can read the scholarly paper here) is that machine stock analysts make better investment choices than humans. And they do it faster and at lower costs, outperforming their flesh-and-blood counterparts over the long run.
The results of the study will likely lead to more implementations of the technology in the industry. AI is having its day. It might seem a little unsettling to some but as long as you keep the pod door open, you should be OK.

It's ... Name that Flyover city!
Useless information that is strangely fascinating.
What city has hosted the most NCAA Final Fours to date?

This city houses a monument that is considered the largest of its kind in the US that honors the everyday American soldier and sailor.

American filmmaker Steven Spielberg was born in this city.
Click here for today's answers.
Please click the button below to share stories and offer suggestions or comments