What would Sir Raleigh think of this place today? – October 23, 2019
You've come a long way (in 500 years)!
Today's itinerary:


We take a look at business-friendly Raleigh, NC—its features, benefits, attractions and its ascendancy as a startup hub.

The Twin Cities are upping their ag-tech game with four startups from across the world moving in.

Pittsburgh redevelops the old Civic Arena site.

Columbus-based Battelle sells DroneDefender to San Francisco company.


October 23, 2019
North Carolina has been growing by leaps and bounds, drawing tens of thousands of people and businesses eager to relocate from other parts of the country.
It's not hard to see why.
North Carolina offers lower taxes, a robust job market, and an affordable cost of living. It's also seriously business friendly. The state topped Forbes' list of the best states for business, thanks to a mega-educated talent pool, the low cost of doing business (NC recently dropped its corporate tax rate from 3% to 2.5%), and a startup ecosystem on steroids.
Among the most popular destinations for newcomers is Raleigh, home of NC State, which anchors one corner of the famed Research Triangle. Let's kick off our tour of Raleigh's features, benefits, and attractions with a look at its ascendancy as a startup hub.
"City of Oaks"—and opportunities

Raleigh's oak-lined streets gave rise to its nickname, but entrepreneurial initiatives, support, and resources for founders are taking root as well. According to the Wake County Economic Development blog, Raleigh is home to more than 500 startup companies across industry sectors that include software, life sciences, clean tech, and IoT.
One of the biggest players in Raleigh's startup scene is open source provider Red Hat (which lends its name to the Red Hat Amphitheater, as well as the 19-story Red Hat Tower). What began as a startup itself in 1993 is now a multinational company with scores of acquisitions and partnerships under its belt. In July 2019, IBM acquired Red Hat for $34 billion.
Red Hat, along with Citrix, the city of Raleigh, and co-working community HQ Raleigh, also participates in the Raleigh Innovators Program, which conducts a three-month accelerator program for internal teams and external startups.
NC State is another major contributor to Raleigh's emergence as a dynamic startup hub. Its Entrepreneurship Garage is "a venture creation and prototyping space designed for student entrepreneurs," providing co-working space, prototyping equipment, workshops, and mentors.
And groups like Innovate Raleigh are dedicated to promoting entrepreneurship in the region "by bringing together key stakeholders within our ecosystem—entrepreneurs, investors, and supporting organizations."
The cultural landscape

Beyond its entrepreneurial energy and opportunities for innovation and business development, Raleigh offers a vibrant cultural scene, with museums (history, art, natural sciences, children's), galleries, festivals, and lots of music and performance venues, including the Duke Energy Center for the Performing Arts, which houses two theaters, an auditorium, and a concert hall.
The culinary scene is garnering national attention as well. As Food & Wine put it, "There's no question that North Carolina's capital city is having a major food moment." Brewery Bhavana, a combination floral shop, brewery, bookstore, and dim sum restaurant (no, really) has earned high marks from Bon Appetit and was recently featured in a three-part series by Forbes.
And we're talking about North Carolina, after all, so let's not forget barbecue. Like The Pit Authentic Barbecue, which has grabbed the attention of the Food Network and the Travel Channel. For a look at all of Raleigh's dining options, barbecue or otherwise, check out TripAdvisor's latest restaurant roundup.
Raleigh data from the flight deck


Population (City): 469,298

Population (MSA): 1,335,079

Male/Female: 47.7%/52.3%

Median age: 33.8 years

Median household income: $72,576




Median home value: $278,400




Median rent price: $1,073




Cost of living index: 111 (the US average is 100)




Unemployment rate: 3.6%

Data Sources: US Census Bureau, Department of Numbers; Zillow
Four farm-to-fork startups to move to the Twin Cities
Otrafy, ImagoAI, EcoPlant, and ConverSight.AI are the new ag-tech arrivals to Minnesota's startup scene. The four companies made the announcement during the Techstars Farm to Fork demo day held in Minneapolis last week.
Otrafy, currently located in Canada, will move its headquarters to St. Paul. The startup hopes to bring an enterprise solution to data in the food supply chain.
ImagoAI, an AI company in India tech that spots issues in food, like bugs or other foreign objects before it reaches consumers, will move to Minnesota.
EcoPlant, a startup currently located in Tel Aviv, offers a "SaaS solution that monitors, controls and optimizes air compressors, which have a number of different uses across the food supply chain, including factory operations and packaging." It will also move to St. Paul.
ConverSight.AI, currently based in Indy, will establish a second office in Minnesota. ConverSight's team is working on a natural language platform that makes it easier to access data that already exists in other documents.
Dedrone snaps up DroneDefender tech from Columbus-based Batelle
San Francisco-based company Dedrone announced the purchase of DroneDefender from Battelle, a Columbus, OH-based global research and development organization committed to science and technology for the greater good.
The purchase by Dedrone, the market leader for unmanned aircraft systems (UAS) technology, includes all assets and intellectual property associated with DroneDefender. With the acquisition, Dedrone will launch a new consultancy called Dedrone Defense, which will specialize in services for US federal agencies, including the Department of Defense.
The DroneDefender software will be used to analyze drone activity data aggregated by Dedrone.
Joerg Lamprecht, CEO and co-founder of Dedrone, said in a press release, "DroneDefender is an exceptional technology which Dedrone is proud to incorporate into our counter-sUAS ecosystem. In order to best serve our customers in the Department of Defense and in the U.S. federal space, Dedrone Defense is available to provide the essential tools to assess airspace activity, protect civilians and critical assets, and eliminate unauthorized sUAS-based threats.
Pittsburgh moves closer to redeveloping Civic Arena site
Source: Google Maps: Mazar Technologies, Sanborn U.S. Geological Survey, USDA Farm Service Agency
The site of Pittsburgh's former Civic Arena appears to be on the way toward getting a new life. After several years of delays, the Pittsburgh Urban Redevelopment Authority board has voted on preliminary approvals that could see construction beginning in the second quarter of next year.
The 28-acre site has been vacant since the arena—home of the NHL's Pittsburgh Penguins and host to myriad other sporting and entertainment events—was torn down several years ago. (Fun fact: Civic Arena was the first major sports facility with a retractable roof, although it stayed shut after 1995 due to operating and repair costs.)
At present, plans for the redevelopment call for 1,420 residential units, along with office and retail space, a music venue atop a parking garage, a food hall, and a hotel. The Penguins, which own the property rights, have hired minority-owned developer Intergen to handle the residential construction. Delaware-based real estate company Buccini/Pollin Group is slated to develop the site's office and commercial space.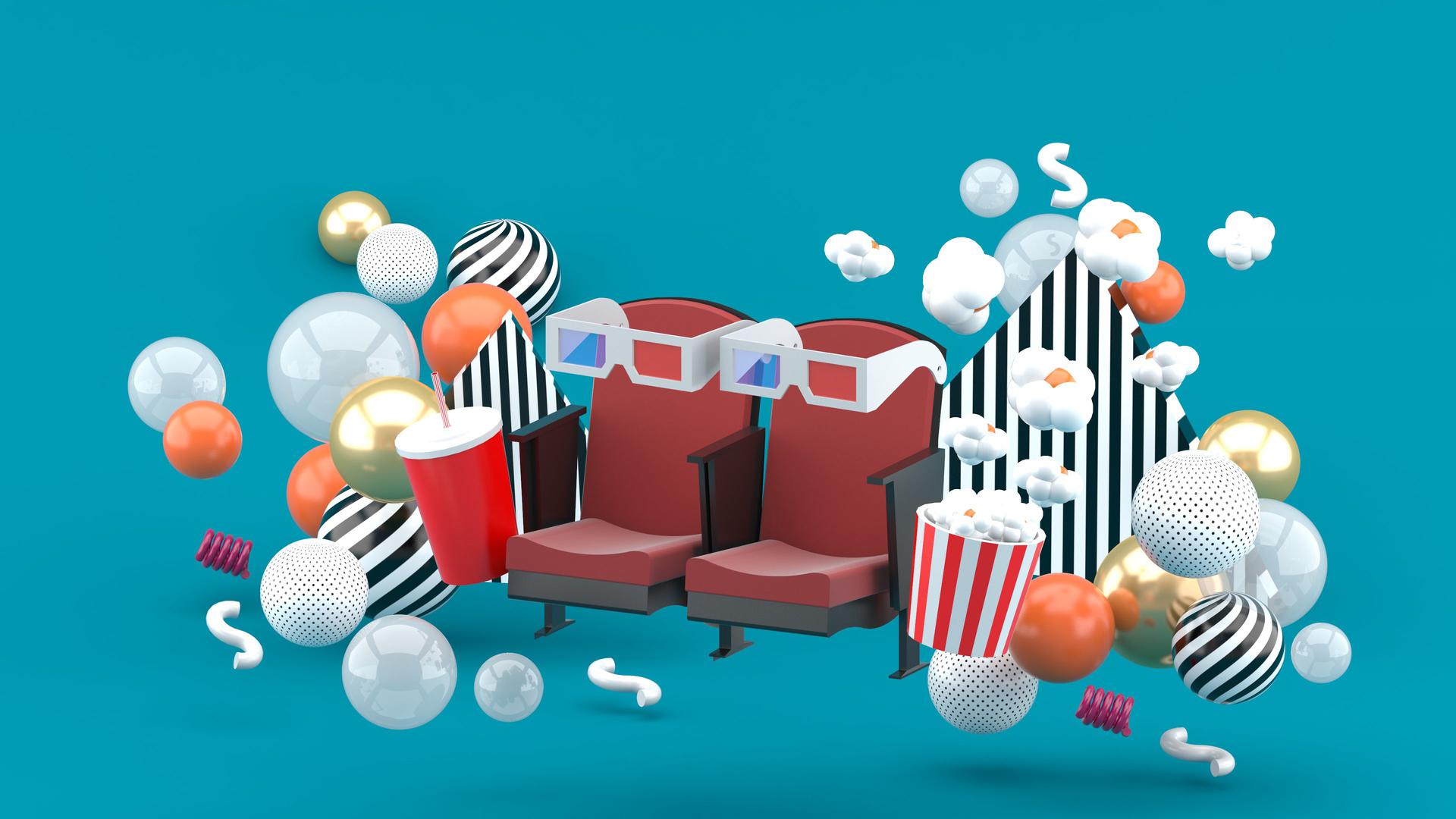 Name that Flyover city!
It's that time, once again, to learn about things you never knew you cared about!
Here are today's questions:
Bill Murray is part owner of a minor league baseball team in this city.

This city is home to the steepest street in the US.

Four-time Olympic gold medalist Jesse Owens grew up in this city.
Click here for today's answers
Please click the button below to share stories and offer suggestions or comments