Zoom Town | Geospatial tech accelerates in St. Louis | CMU targets Parkinson's
"We have to let go of this very office-centric culture and incorporate people who are in a lot of geographies." — Hayden Brown, Upwork CEO
Today's itinerary:
Zoom Town

Podcast: Your next big idea

Geospatial tech accelerates in St. Louis


A GPS tracker for your dog

A hub for sports tech

Black women and breast cancer

A tumor-destroying vaccine

CMU targets Parkinson's


Fueling the Future

Name that Flyover City!
December 17, 2020
Rise in remote work benefits talent between the coasts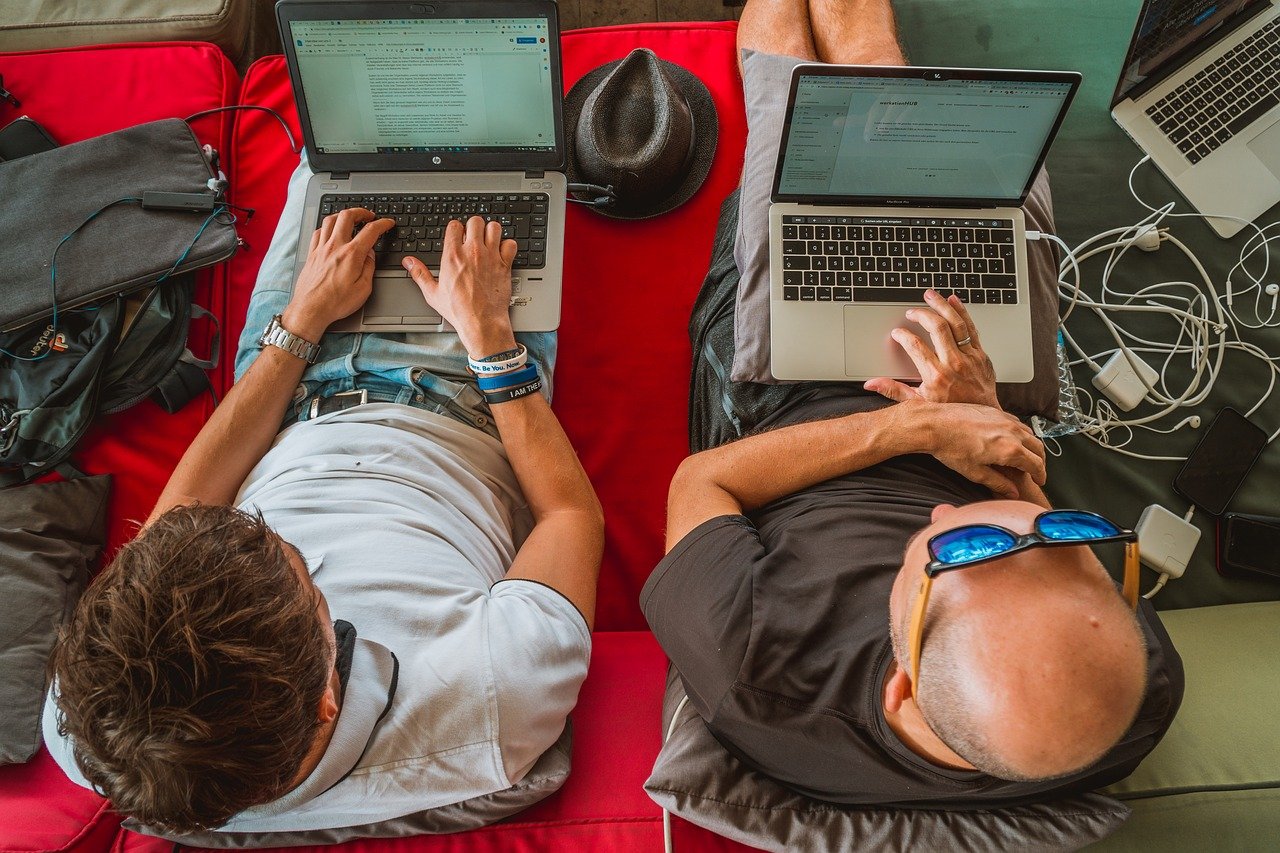 Image by InstagramFOTOGRAFIN from Pixabay
You've heard the word "boomtown." San Francisco was a boomtown in the mid 1800s during the gold rush. Now there's a different term to describe what's happening across the U.S.: the "Zoom Town." In a play on words involving the web conferencing platform, Zoom Towns are places that are booming as remote work takes off.
According to research by the Harvard Business School, it is estimated that 16 percent or more of American workers will switch from professional offices to home offices as a direct result of COVID-19. Gartner says 74% of organizations plan to transition some of their employees to permanent remote work. Major tech companies like Facebook and Google are also projecting that their work-from-home numbers will increase dramatically.
So what are the cities between the coasts doing to take advantage of the opportunities that are becoming available with the rise of remote work?
Some cities, such as Indianapolis, Columbus, and St. Louis, are working with Pittsburgh-based One America Works, a nonprofit that helps fast-growing companies connect with talent and resources across the country.
Earlier this year, One America Works received a $1 million grant from the Richard King Mellon Foundation to help companies find the right cities for expansion.
One America Works is currently in the beta testing phase of a new tool designed to help folks determine which cities best meet their needs, whether it is employment, housing, or other factors. Managing Partner Patrick McKenna told Forbes, "The tech industry has never been one to shy away from the impossible, and remote work gives us the opportunity to tackle some of the most pressing, intractable business and social problems facing our country today."
Your next big data & AI idea is one podcast episode away

This fall we launched our inaugural Innovators Podcast with the Future of Work Initiative powered by Microsoft in Louisville. Each episode shares stories from experts at the forefront of data and artificial intelligence. Listen to gain valuable insight and inspiration for your own data strategy.
Here are a few of the most listened to episodes:
Geospatial accelerator coming to St. Louis
The National Geospatial-Intelligence Agency (NGA) and Missouri Technology Corp. are launching an accelerator in St. Louis that will focus on boosting geospatial companies. Up to eight startups will be chosen to receive $100,000 in non-dilutive grant funding, access to office space and mentorship as part of the 13-week program.
If you've ever known the terror of your dog getting lost, you will appreciate this technology. FitBark is a GPS tracker that secures to your dog's collar that makes the search much easier. From the mobile app, owners can see where and what their dog is doing 24/7. They can also receive an alert if the dog gets out. The Kansas City-based company is seeing an increase in business due to the pandemic.
Indy emerging as sports tech hub
It looks like Indianapolis has become a nucleus for sports tech startups. Over the past five years, investors have pumped $2.2 billion into Indiana-based startups and approximately $1.3 billion into startups based in Indianapolis specifically, according to Crunchbase data. Sports tech companies located in Indy include Upper Hand and Stick & Hand.
Black women and breast cancer
A researcher at Indiana University Melvin and Bren Simon Comprehensive Cancer Center is studying the biology that makes Black women more susceptible to breast cancer. A $1.3 million grant from the Department of Defense - Congressionally Directed Medical Research Program will help Harikrishna Nakshatri, PhD identify unique biomarkers that impact Black women.
A vaccine that can destroy tumors
The Ohio State University Comprehensive Cancer Center may be onto a potential therapeutic anticancer vaccine that frees suppressed cancer-killing immune cells, enabling them to attack and destroy a tumor. Published in the journal Oncoimmunology, on October 1, 2020, the findings showed that the peptide called PD1-Vaxx, a first checkpoint inhibitor vaccine, was safe and effective in a colon cancer syngeneic animal model.
Progress in Parkinson's disease research
What is fueling Flyover Country innovation? In this weekly feature, we share a variety of announcements covering funding, acquisitions, exits, grants, and everything in between. Got something to celebrate? Click here to share your story.
It's time for our favorite trivia game!
Here are this week's questions:
VH1 called this happening the "Least Metal Moment" of 2004. What was it and in what city did it occur?

In what could well be the saddest movie ever, Brian's Song told the story of Gale Sayers' friendship with Chicago Bears' teammate Brian Piccolo. In what city was Gale Sayers born and raised?

Where can you find the last remaining antebellum hospital in the U.S.?
Click here for today's answers.
Share stories, offer suggestions, or send comments!