Zuck says don't launch in Valley. This, drones, windmills, chicken feed and more
"I started the site when I was 19. I didn't know much about business back then." – Mark Zuckerberg
Today's itinerary:
Zuckerberg explains why he thinks Silicon Valley is no longer a zenith for startups.

Impactful Flyover U research

A new rural scene: Drone check-ups on windmills

Lights Camera and Action in Oklahoma City

What's in your chicken?

Name that Flyover City!

February 10, 2020
Zuck suggests launching business outside the Valley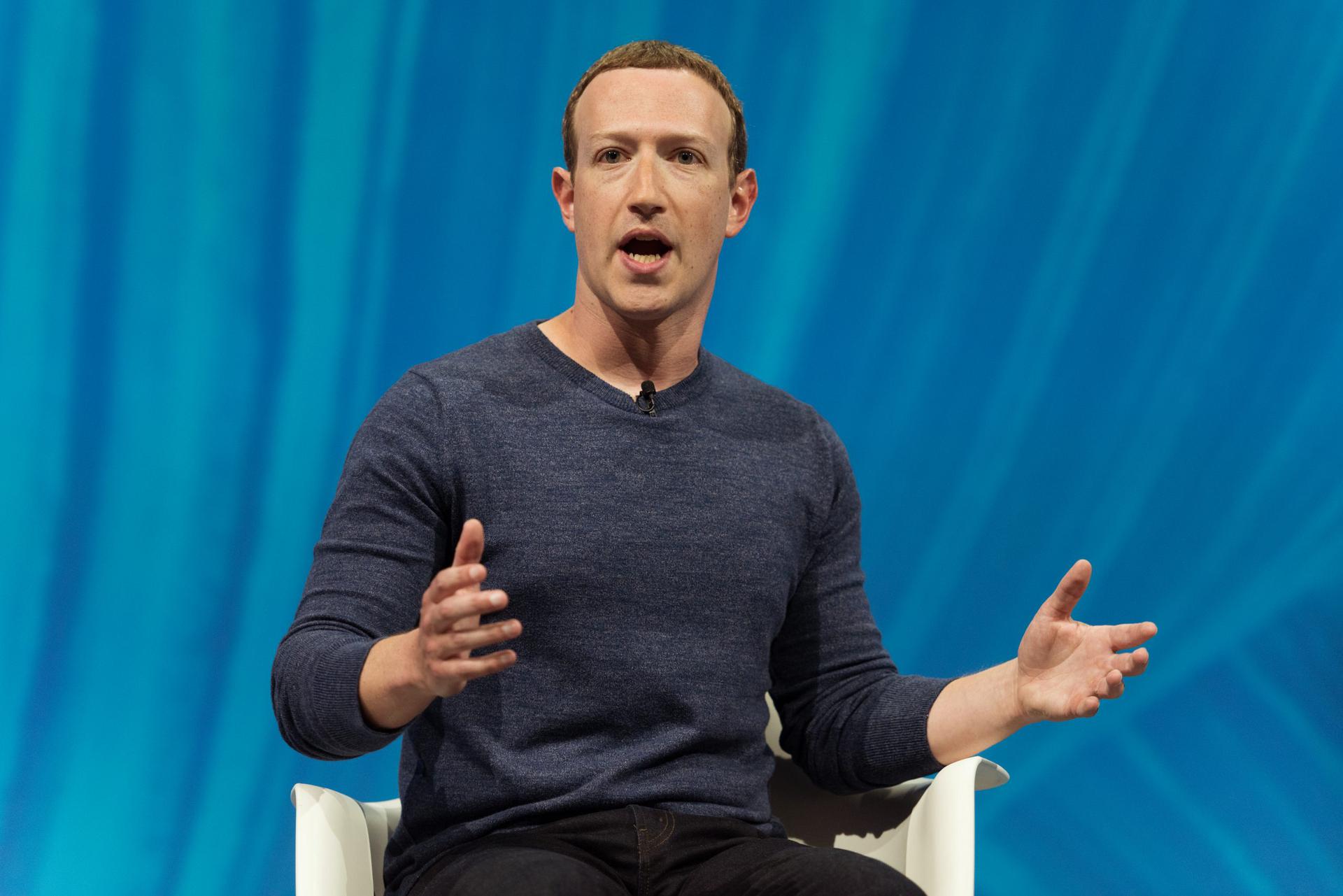 Image from Shutterstock
For budding entrepreneurs, the Bay Area has historically been the "place to be" due to its opportunities and connections. Today, San Francisco now lays claim to the most expensive housing in the West—a fact that is causing those budding entrepreneurs, and some established ones, to flee to places that are easier on the budget.
Census Bureau migration data shows that in 2018, 38,000 more people left California than entered. It was the second year in a row for that trend. A recent Edelman Trust Barometer study found that 53% of residents and 63% of millennials were leaving California because of the high cost of living.
According to Russell Hancock with Joint Venture Silicon Valley, is that even the "tech elite are having a hard time affording reasonable housing in Silicon Valley. So this is difficult, this makes it very difficult for employers trying to recruit."
But is moving to middle America the best idea if you're looking to launch a tech company or market a new app? Mark Zuckerberg seems to think so. Delivering the keynote address at the Silicon Slopes Tech Summit in Utah on Jan 30, he said that if he were to launch a new company, he wouldn't do it in the Bay Area.
Zuckerberg came to Silicon Valley to raise the capital and resources he needed to scale Facebook. But now, he says, with social media and cloud platforms that can provide the servers you need to power a new app, being in the Bay Area is no longer necessary.
Zuckerberg didn't just talk about the business benefits of starting a business in "flyover" country; he touched on the cultural and family benefits as well. He said you should be able to live in a place that matches your community values and has your family, friends, and what you want.
Creating a stronger, environmentally friendly cement
Here's a new environmental statistic to start, then stop, worrying about: Cement production is one of the world's largest sources of carbon dioxide emissions. Somehow, with all the auto exhaust, airline emissions, and cow burps, cement got lost in the shuffle. But producing the stuff creates a huge amount of greenhouse gasses.

Coming to the world's rescue are scientists at the University of Kentucky Center for Applied Energy Research. The center has received a $1.3 million grant from the U.S. Department of Energy Advanced Research Projects Agency to create a better cement. The center hopes to produce cement using an industrial mineral called belite to create a cement that uses less energy, releases less CO2, and beats standard cement in performance and durability over time. By being more durable, the new super-cement would also prolong the life of buildings, reducing the need to create more cement down the line. Win-win.
Surgical ICU cancer center at OSU earns recognition
For the second year in a row, the American Association of Critical-Care Nurses has given the surgical intensive care unit (SICU) at The Ohio State University Comprehensive Cancer Center – Arthur G. James Cancer Hospital and Richard J. Solove Research Institute (OSUCCC – James) a gold-level Beacon Award for Excellence. It's considered the highest level of achievement.
The James SICU is a 12-bed unit that provides 24-hour care to oncology patients requiring intensive care following high-risk surgeries. It also takes in overflow patients from the medical intensive care and trauma units at OSU's Wexner Medical Center.
$17M blows in for wind energy tech leader SkySpecs
Ann Arbor's SkySpecs, which provides operations and maintenance solutions for the wind energy industry, recently announced that it has raised $17 million in a Series C funding round. This brings the company's total raised funds to $29 million.
Launched in 2014, SkySpecs began as a fully automated drone inspection service that customers could use to detect damage, make preemptive repairs, minimize downtime, and lower the costs of operating the equipment. Since then, the company has grown significantly in both the US and European markets, tripling its staff last year and conducting more than 30,000 autonomous inspections.
The company uses robotics, AI and machine learning, and predictive analytics to streamline maintenance functions. It also offers a collaborative asset management platform called Horizon that helps customers "predict failures, forecast repair costs, and optimize their repair schedules and turbine up-time."
According to CEO Danny Ellis, the funding will enable SkySpecs to grow its team, develop new solutions, and expand its "geographic footprint."
Film and TV firm invest $300K in abandoned OK school
The film and TV industry is becoming a big player in Oklahoma, and it's about to get even bigger, thanks to Green Pastures Studio LLC. The outfit just bought a vacant elementary school in Oklahoma City for $300,000, and it's re-purposing the school as a production facility and academy.
Go here to see an artist's rendering of the soon-to-be finished space.
The 35,000 square foot property sits on 12 acres—so there's room for a backlot, sound stages, and hands-on classrooms for the Oklahoma Film & Television Academy, which is slated to begin classes in February. The academy will teach post-high school and adult students about things like set construction, scenic painting, lighting and electric, and grip and rigging, with the aim of developing a production-ready workforce to meet the needs of the growing industry.
Melodie Garneu, president of Green Pastures Studios, thinks the future looks bright for the film and TV sector in Oklahoma.
"Atlanta went from $400 million to $9 billion in less than 10 years," she said. "We can do that.
Prescription chicken feed is a thing

It's ... Name that Flyover city!
Useless information that is strangely fascinating.
Have you taken a road trip across the country lately? Here are some unique places to stay. Can you match the establishment with the city in which it's located?
The Best Western Route 66 Rail Haven has been a favorite resting spot for Route 66 tourists for more than 50 years. Where is it located?

The Covington Inn is one of the country's few floating bed-and-breakfasts. What city is it in?

The Hermitage Hotel was named after Andrew Jackson's estate which is nearby. Do you know the city where it's located?
Click here for today's answers.
Please click the button below to share stories and offer suggestions or comments