COVID-19 respiratory treatment | Contact tracing apps | Mask-wearing data
Flyover Country fights the pandemic
A special report from:
Drug may treat COVID-19 respiratory distress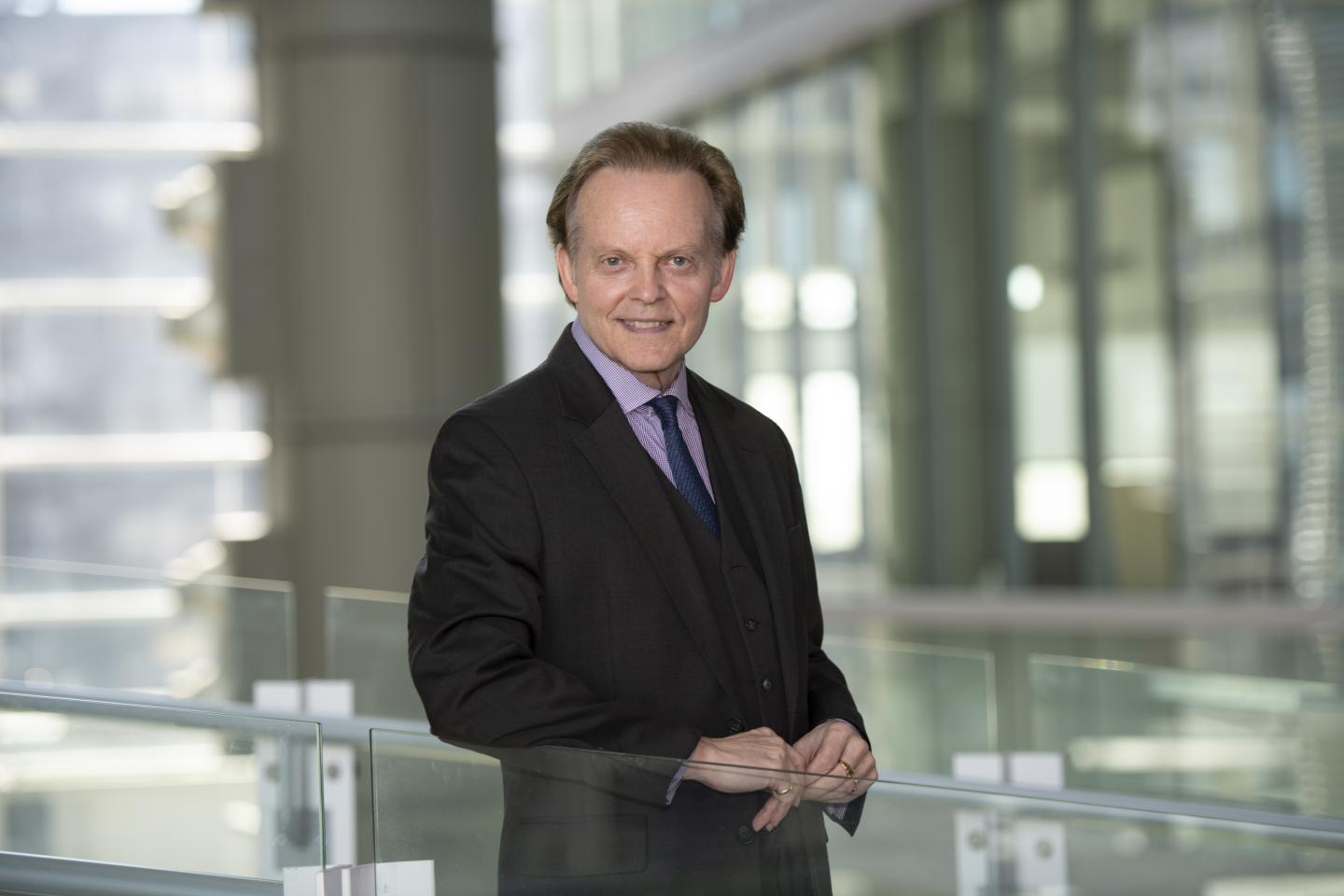 Dr. Duncan Hite; Image by Colleen Kelley/UC Creative + Brand
Patients with moderate to severe COVID-related respiratory problems could benefit from an investigational drug called razuprotafib, which may help stabilize blood vessels in the lungs and other organs. The drug will enter a Phase 2 clinical trial hosted at 20 sites nationwide, including the University of Cincinnati and UC Health.
The study, which will evaluate the safety and efficacy of razuprotafib, is s collaboration between Ohio-based biopharmaceutical company Aerpio Pharmaceuticals and clinical research firm Quantum Leap Healthcare Collaborative.
Co-principal investigator Duncan Hite, MD, said that as it becomes increasingly clear that vascular complications are common in COVID-19 patients, it's important to pursue treatment options that target that aspect of the disease.
Vandy scientists: COVID antibodies don't last long
Researchers at Vanderbilt University Medical Center have found that COVID-19 antibodies drop substantially in the weeks following infection. In a study of people who tested positive for the virus, antibody levels could not be detected after two months.
The finding has implications for people, especially healthcare workers, who are exposed to the virus multiple times, and also for governments trying to assess overall infection levels. If antibody levels drop off quickly in asymptomatic people, researchers and governments may be dramatically underestimating the true population of people who've had the virus. The study also helps researchers determine the best possible window for recovered patients to donate COVID convalescent plasma.
UW professors devise more effective face covering
University of Wisconsin-Madison mechanical engineering professors Scott Sanders and David Rothamer normally focus on combustion engines, using laser illumination to detect leaks. But now they've turned their attention to pandemic solutions—such as researching face coverings, with the aid of mannequins and a foggy mix of salt and air to stand in for human aerosols. They discovered that a lot of the "aerosols" were escaping around the masks' and shields' perimeter.
In search of a more effective and affordable way to preempt the leaky masks, the pair collaborated with Lennon Rodgers, director of UW-Madison's Grainger Engineering Design Innovation Lab, to come up with a way to tighten the fit of a standard surgical mask—something cheap and easy to produce "tons and tons" of. The result is the Badger Seal, a fitter composed of foam wire, clear tubing, and elastic cord. The filtration efficiency gains were dramatic. And the open source design can be created in around five minutes for less than a buck.
New app lets citizen scientists report mask-wearing data
You're not being a tattletale—but a new app from Indy's Regenstrief Institute lets you document how many people you see wearing (or not wearing) a mask. Nobody's ratting anyone out here; this is just to help researchers get a better handle on mask usage and disease outbreaks.
MaskCount is a free web app available in 15 languages, and you can access it on various platforms, including Apple and Android. All you have to do is tap or swipe to count the number of mask/non-mask folks you see, and location data is sent to secure servers. To preserve anonymity, the app will prevent you from taking pictures or entering any identifying information about the people you've observed.
Contact tracing app helps PA citizens track COVID-19 exposure
Pennsylvania governor Tom Wolf and Secretary of Health Rachel Levine recently announced the rollout of a free app called COVID Alert PA.
Deemed "the official mobile app of the Pennsylvania department of health" the app developed by Irish software company NearForm. It can alert users if they've possibly been exposed to the coronavirus. Using Bluetooth tech, the app detects whether two users are within six feet of each other for at least 15 minutes. If a user tests positive for the virus, those who've had close proximity can get an alert.
The app runs on both iPhone and Android, doesn't use GPS or location services, and keeps users' personal information anonymous.