Dark chocolate & green tea | Security check | Pittsburgh pivots
Flyover Country fights the pandemic
A special report from: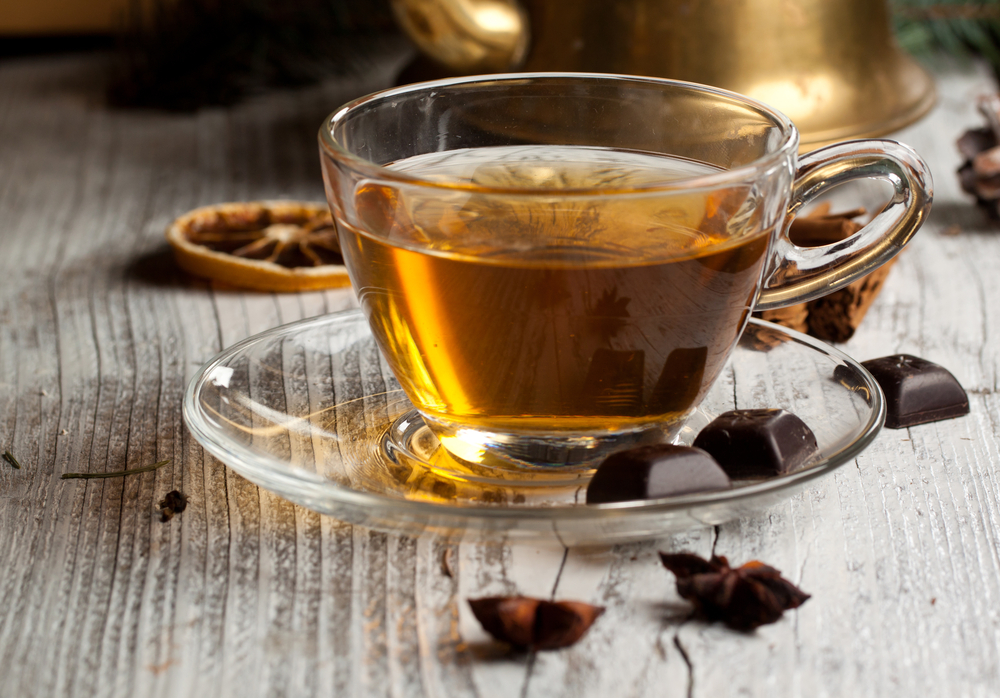 Image by Natasha Breen for Shutterstock
A team of plant biologists at North Carolina State University has published research that indicates that certain foods may be inhibitors to the virus that causes COVID-19. Even better news is that those foods include dark chocolate and green tea, as opposed to brussels sprouts.
Both dark chocolate and green tea are known for their potent anti-inflammatory and antioxidant properties. The study found that the chemical compounds they contain are able to bind to different potions of the main protease that's required for the virus to replicate.
De-Yu Xie, a professor of plant and microbial biology at North Carolina State University and the corresponding author of the study told the Triangle Business Journal. "Green tea has five tested chemical compounds that bind to different sites in the pocket on Mpro, essentially overwhelming it to inhibit its function," Xie said.
Securatech's high-tech security product
An Ann Arbor company that offers security products is now offering a high-tech product that blocks people without masks or who have high temperatures from entering a business. Rudy Patros, Securatech's CEO, says he has sold about 90 units to general business companies.
As we've seen in the last few crazy months, one employee with COVID can wreak havoc on the rest of the staff. The tech reads temperatures and can also detect whether a person is wearing a mask. If an employee passes both tests, the monitor releases the door and allows that person to enter.
"We rolled it out when the pandemic first started in March," Patros told MiTechNews. "We've installed 90 or so at schools and cultivation centers. We still have about a dozen in stock. We've back ordered more, but don't expect to receive them for six weeks. Anyone that wants one now must contact us right away."
No CEO could have been prepared for 2020. But some Pittsburgh entrepreneurs were able to adapt to marketing needs and different customer behavior. Here are a few examples:
Dynamics Inc, which manufactures flexible electronics for use in credit and debit card applications, expanded its efforts by developing Nanoware Air, a machine that inactivates the virus that causes COVID-19 in the air.
LeanMed's solar-powered oxygen system was originally targeted at childhood pneumonia. But the company fast-tracked its plans to create a prototype that will help patients sick with COVBID-19 in rural and remote areas.
The Delphi Research Group at Carnegie Mellon University was working on a flu forecasting and tracking operation. When the pandemic arrived, it shifted operations to monitor the coronavirus.
VIT Initiative's signature product, the Arc Platform, analyzes workers' ergonomic behaviors. When COVID-19 hit, the company pivoted to creating a tracking platform that helps companies bring their employees back into the workplaces safely.
Click here to see other companies who have successfully adapted.
Cincinnati's top private businesses expect to thrive, despite pandemic
Businesses in Deloitte's 2020 "Cincinnati USA 100" are confident about their business prospects over the coming two years, despite the COVID pandemic and its ensuing economic fallout. The Deloitte Cincinnati 100 is a list of the largest privately held businesses in Cincinnati. In a survey by Deloitte, 96% of businesses on the list remain highly confident, with 74% predicting revenue to increase by at least 5% over the next year and 43% predicting a growth of a whopping 10%
In its survey, Deloitte asked owners to identify their businesses in one of three COVID-response categories: Respond, Recover, or Thrive. Businesses that are in the Respond phase are steadying the ship, those in the Recover phase are looking toward the future, and those in the Thrive phase are already moving toward the future. Forty-three percent landed in the Thrive category.
The Cincinnati 100 earned a combined revenue of $43.6 billion and employed 125,514 employees. About half of the companies operate in manufacturing, construction, engineering, and real estate. Fifty-six percent are family owned. More good news: 51% predicted employee headcount would increase by at least 5% over the next two years.
Pandemic reshapes home sale in Minnesota
The latest report from the Minnesota Association of Realtors (MAR) suggests that the pandemic is boosting house sales in rural parts of the state. There have been 83,824 homes sales so far this year, which is a 10% increase over last year. During October alone there were 10,290 closings across the state, a 29.8% increase compared to a year ago.
A couple of things are at work here: People who have adapted to working from home because of the pandemic are working the home office into their home buying plans. And as they did before the Great Recession, many buyers are taking advantage of rising home prices in the metro area to refinance their primary home and use the equity to pay cash for a second home.
"COVID-19 has reshaped the housing market," said Chris Galler, MAR's CEO told the Star Tribune. "Realtors in Greater Minnesota tell us that they have consumers buying second homes in rural areas, especially cabins, with funds they would have used on trips — especially foreign travel — pre-COVID. The change in leisure travel plans and the change in employee commuting patterns has led folks to seek out properties away from more populated areas."
Share stories, offer suggestions, or comment!