How researchers are making significant progress against COVID-19
Pitt, Louisville researchers work on COVID-19 nasal spray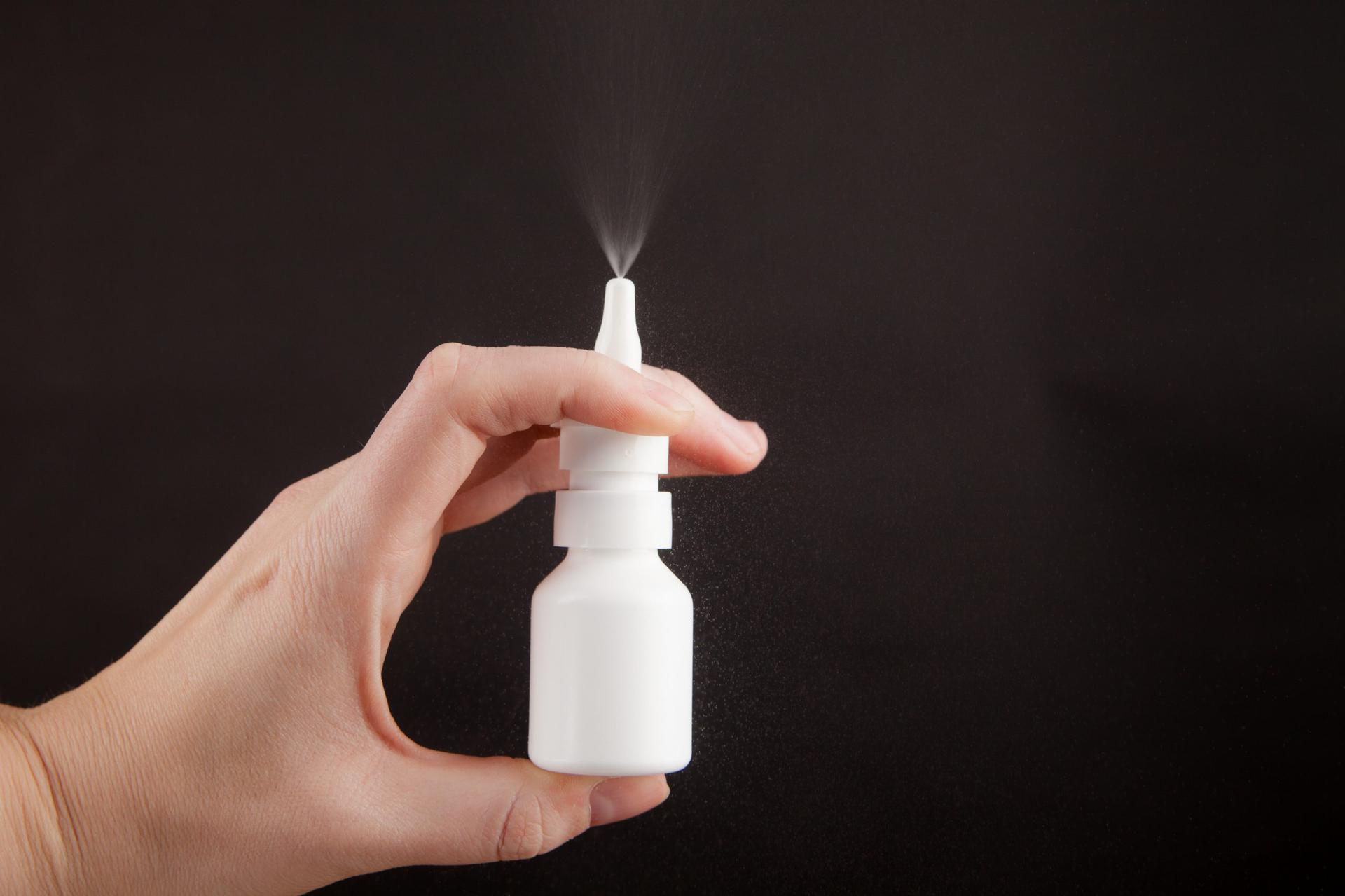 Photo courtesy Shutterstock
Researchers at the University of Pittsburgh and the University of Louisville are collaborating on a nasal spray that could prevent COVID-19. The researchers have identified a molecule called Q-griffithsin they hope will become a valuable tool in fighting the virus.

Scientists worldwide are testing all manner of substances that could be used to stop the global pandemic, and Q-griffithsin is no exception. It's composed of an antiviral protein from red algae found in New Zealand and a plant in the tobacco family. The New Zealand algae binds to surfaces of the virus, stopping it from infecting healthy cells. Besides coronaviruses like SARS and MERS, the formula also stops Ebola, herpes, hepatitis, and HIV.
To achieve maximum impact on COVID-19, the researchers developed the drug into a nasal spray. The spray will most likely be used first by front-line medical workers and people with compromised immune systems. Researchers hope to have the nasal spray approved for use before the end of the year.
Memphis company to provide blood products from COVID-19 donors

Key Biologics, a private company based in Memphis, will supply blood donated by recovered coronavirus patients to researchers working on treatments and vaccines. Key Biologics and its partner Astarte Biologics provide research- and clinical-grade human cells and blood products to pharmaceutical, biotech, medical device, and academic institutions around the world.

The blood of people who have recovered from COVID-19 includes antibodies that bind to the virus and limit its spread. Researchers believe white blood cells from the plasma of those patients is the key to creating a vaccine, as well as potential therapeutic treatments for sick patients.
"Mononuclear cells and plasma collected from convalescent donors may provide an opportunity for researchers to more completely evaluate the range of immune response to SARS-CoV-2 infection, ultimately leading to important advancements in the development of therapies and vaccines to combat this virus," said Dr. Edward Scott, the company's chief medical officer.
Key Biologics is collecting blood at its Memphis location and at its facilities in Lowell, MA, and Tacoma, WA. Interested convalescent patients can get the ball rolling to join the effort by completing a simple form online. Those who provide plasma will receive $700 for their time and trouble.
Indiana doubles down on research

Minnesota researchers ready with key antibody test
Researchers at the University of Minnesota Medical School have created an antibody test that will help determine whether workers are safe to return to work. The test looks for antibodies to the virus that causes COVID-19.

Initially, the test will be used to assess front line workers at Bethesda Hospital in St. Paul. The new test piggybacks on the university's existing polymerase chain reaction test, which looks for the presence of viral material. The state of Minnesota has allocated $36 million to the university and the Mayo Clinic to begin testing 20,000 Minnesotans per day.
The combined test has four possible outcomes. A person could be negative and therefore at risk of catching the virus and should practice social isolation. If a person tests positive for virus but negative for antibodies, the person is infectious, has no immunity, and should be quarantined. If both tests are positive, the person has a late-stage infection and must be quarantined. But if the antibody test is positive and the viral test is negative, it's highly likely that person is immune and can return to work.
Detroit workflow specialist offers free COVID-19 safety app
As companies implement the "new normal" and employees return to work, employers will need to establish COVID-19 best practices, such as monitoring temperatures, establishing building entry processes, and creating social distancing guidelines. A Detroit company called Andonix has an app for that.

Andonix's top product is a digital workflow and collaboration tool called Smart Work Station. Utilizing some of the features of that product, the company created Safely Pass, which helps employers keep track of and communicate company policies and procedures regarding COVID-19.
The free app helps automate wellness detection and monitoring of employees, customers, and other visitors. Using the app, employees can submit wellness forms and gain clearance to buildings. The app also uses heat maps to monitor buildings for crowd levels to help meet social distancing guidelines. The Safely Pass app will also offer face masks for sale at wholesale prices beginning May 15.
KC-based drone company creating COVID-19 disinfection platform
A commercial drone startup in the Kansas City suburb of Lenexa is bringing to reality the seemingly preposterous idea of throwing a bucket of hand sanitizer over the entire world to rid it of the coronavirus.
Digital Aerolus isn't using just any disinfectant, though. For the past three weeks, the company co-founded by smartphone creator Jeff Alholm has created a new delivery tool that uses UVC light from its drone platform to kill the virus wherever it might be: indoors and outdoors, on surfaces hard and soft, in confined spaces, or wide open plains.
"Like many others, we are innovating to combat this horrible virus, and we're focused on how we can use our unique technology to deliver virus killing to challenging environments," Alholm said. "Using UVC energy to disinfect isn't new, but our delivery method is. The method matters, because it helps to keep people safe amid a pandemic."
Digital Aerolus has partnered with global tech firm CDW for infrastructure and distribution. The system will be available in May with plans to roll it out first to those on the front lines who need it most.
AgTech firm sends its drones to sanitize ballparks

Last year, Iowa City startup Rantizo became the first company to gain approval to use drones for agricultural spraying in Iowa. Since then, it's become licensed in nine more states. Now, it's found a new niche for its drone platform: sanitizing stadiums and other spectator venues.
The company recently completed testing at Principal Park in Des Moines, home to the Iowa Cubs minor league baseball team, and other sports organizations have expressed an interest in the service.
Rantizo charges a setup fee and calculates the additional price based on the number of seats or the size of the area.
Michael Ott, Rantizo president and CEO, said traditional approaches to sanitizing large venues wouldn't be practical right now. "With our drone sprayers, we can get into the stadiums, spray the seats quickly, efficiently and accurately, with minimal exposure or need for human effort. Once we map out the stadium, it's really easy to repeat."
Please click the button below to share stories and offer suggestions or comments