Midwest appeal | Digitizing the supply chain | Preventing coronavirus
Midwest could become destination for Silicon Valley tech minds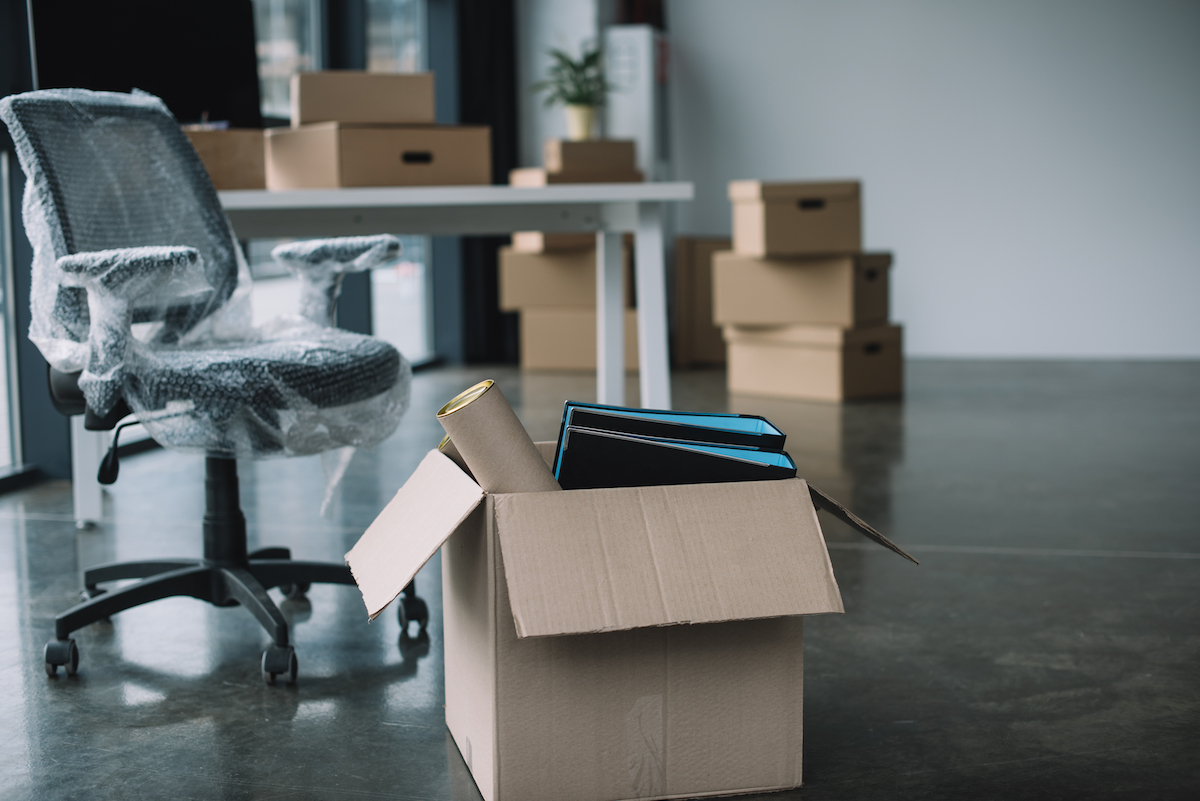 Image by Shutterstock
Mass layoffs among tech companies and in Silicon Valley and other major startup hubs during the COVID-19 crisis could be good news for places such as Kansas City, where innovation is alive and well and the only thing lacking is the talent to make things happen.
Riddhiman Das, a Kansas City-educated entrepreneur who built and sold his own startup, decided to remain in the Midwest for precisely the same reasons so many tech minds find it appealing. Low cost of living, enticing geography, and education at local universities have made Flyover Country a hotspot for innovation in a variety of fields.
"I think you could see that the [San Francisco] Bay area—as a result of this downturn—will possibly go through a massive transformation in technology talent, where some of that will move to other accessible, more affordable areas," said Das, pointing out that companies such as Uber (4,000), Lyft (1,000), and Airbnb (900) have recently announced mass layoffs.
During a virtual innovation exchange panel, Das also predicted that the Midwest would have a better shot at retaining its own graduates from local universities, rather than seeing bright minds head to the coasts.
"The Midwest culture is a highlight, compared to everything else you're seeing in the news today," said Chuck Crawford of the Fishtech Group. "As someone who's on the road 80 percent of the time, that's not something that's seen everywhere else. It's a huge advantage that we have here—to lure companies and keep talent here."
KC-based digital academy ushers students into world of software development

The Kansas City-based Prime Digital Academy, an immersive program designed to help students quickly learn the ins and outs of software design, is expanding its reach as people get laid off from other jobs amid the coronavirus pandemic.
The academy already has helped 31 students in four cohorts land new careers. Now, the academy is offering prospective students $1,500 scholarships and other support to help them get started on a new career in technology.
"It allows people who have been laid off or furloughed as a result of COVID to start studying at Prime for no money down," said Scott Bromander, head of campus development for the downtown-based academy.
The academy's mission is to tap into what it calls an "army of smart, passionate problem solvers ready to challenge the world through software." It does so through partnering with local companies along with proven engineers and designers to help students learn modern technologies, practical methodologies, and critical behavioral skills.
Prime Digital Academy also has moved its offerings online to a virtual environment amid the pandemic, though Bromander said it was poised to begin working in a new, larger space. He hopes classes will resume there soon.
Digitizing the supply chain

One of the many insidious facets of COVID-19 is its ability to disrupt the food supply. As headlines about processing plant shutdowns and rumors about meat shortages worry the nation, everybody is concerned about the food supply chain. Now a Memphis agtech company called The Seam and FMI—a food industry association—are teaming up to create a digital food supply chain platform.

The platform, dubbed the Food Industry Exchange, aims to bring digital efficiencies to the food supply chain. The exchange brings together grocery retailers and wholesalers with sellers that can provide products, transportation services, labor, and warehousing services. Sellers can display products from fresh meat to masks and suggest alternative solutions like frozen foods, cereal, and beverages.

The new system has added benefits that will last long after the coronavirus crisis ends. For example, the system could be invaluable during regional weather events. And even in good times, the system will help grocers procure emerging, private-brand, and artisanal goods.
Electroceutical fabric may prevent coronavirus infection
Electroceuticals provide electronic stimulation to treat health conditions such as movement disorders and chronic pain. Now it appears that the technology could also play a role in combating the coronavirus.
Researchers at Indiana University have just published "significant research findings" that show the virus is rendered non-infectious after one minute of contact with electroceutical fabric. The technology, patented by medical device company Vomaris Innovations, is polyester embedded with microcell batteries that generate low-level electricity.
The researchers hope Vomaris can get emergency FDA approval to use the fabric for face masks, which could be a big step forward in preventing the virus from spreading.
Vomaris president and CEO Mike Nagel said, "We are extremely encouraged by these first reported results on our technology and the promise it holds to help in the fight against the spread of COVID-19 and other viral-borne illnesses."
Global trial will test chloroquine on healthcare workers
More than 50,000 healthcare workers are being enrolled in a clinical trial to determine the effectiveness of the malaria drug chloroquine in protecting against COVID-19. In the US, the trial is slated to begin later this month, led by Washington University School of Medicine in St. Louis. The drugs are being donated by Rising Pharmaceuticals. Funding for the project comes from the COVID-19 Therapeutics Accelerator, an initiative that includes the Bill and Melinda Gates Foundation, Wellcome, and Mastercard.
In a press release, principal investigator Michael S. Avidan explained why the study is focusing on healthcare professionals. "Because of their repeated close contacts with infected patients, frontline healthcare workers in all parts of the world have a higher risk of contracting COVID-19 than most members of the general public," he said. "In some places, more than 10 percent of those who have become infected are healthcare workers. There is an urgent need to identify drugs that are effective at preventing infection or mitigating its severity."
UC team is researching a drug for COVID-19 pneumonia
Pneumonia is a common and sometimes deadly complication of COVID-19, and it's become the focus of several US research teams—including scientists at the University of Cincinnati. The researchers are studying a new antiviral therapy that could potentially help combat COVID-19 related pneumonia.
The UC research is sponsored by Ansun BioPharma, and the hope is that a successful trial could lead to a way to mitigate the impact of the pneumonia complication.
Brett Kissela, senior associate dean of clinical research at the UC College of Medicine, described the therapy. "It's something that's given with a breathing treatment and it helps to prevent the virus from entering the cells of the lung. So, it's meant to lessen the overall virus in the body, to lessen the infection, and we think it will help treat pneumonia."
Share stories, offer suggestions, or comment!