Mitigating future pandemics | Air treatment tech | Contactless payments
Flyover Country fights the pandemic
A special report from:
New center for mitigating effects of future pandemics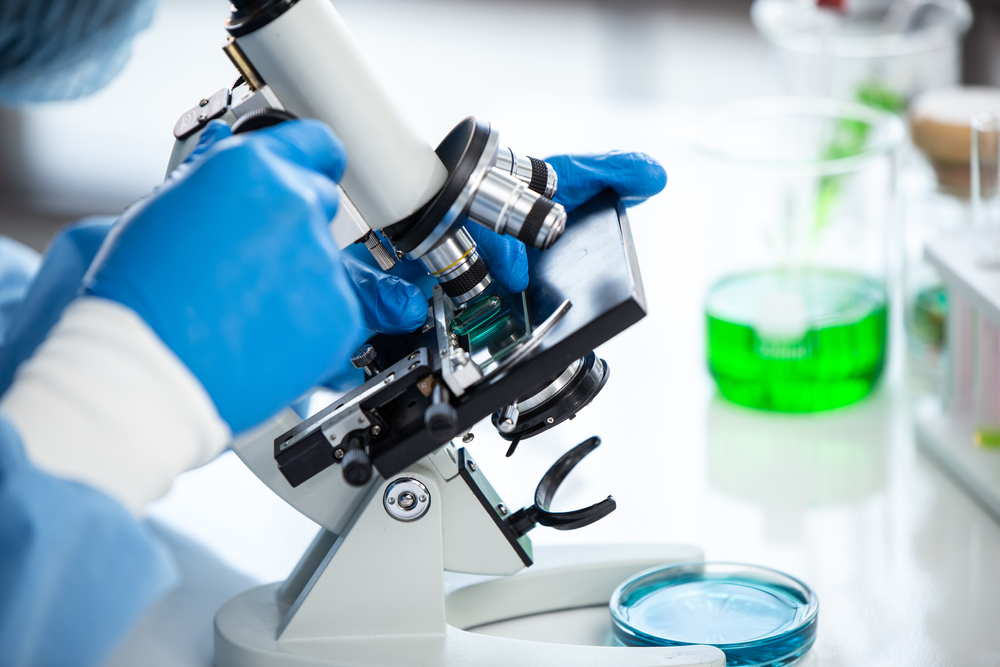 Image by Image by Quality Stock Arts for Shutterstock
St. Louis innovation hub BioSTL has received almost $3 million in federal funding to create a center designed to advance research for mitigating the effects of future pandemics. The "Center for National Pandemic Resiliency through Bioscience" will be established with a $.96 million grant from the U.S. Economic Development Administration (EDA). BioSTL will provide $750,000 in matching funds.
The center will work toward commercializing bioscience technology that can possibly forecast future pandemics and alleviate their impact. It will also develop innovation that can be deployed in underrepresented communities.
BioSTL will also consider creating a new manufacturing facility in St. Louis that can help entrepreneurs test new products they've developed.
Carnegie Mellon's spinoff startup Zensors uses AI to provide real-time space occupancy and social distancing information using cameras. In 2020, they began offering the platform to hospitals, grocery stores and other essential businesses to help them decrease the risk of person-to-person virus transmission.
One example of its use is if the cameras located in an area that's supposed to be closed show a lot of foot traffic, then Zensors can alert officials.
Another CMU spinoff, Dynamics Inc., has unveiled Nanowave Air, an air filter that sucks in germs and pathogens then zaps them with high-intensity UV light.
The Nanowave Air was the first device proven to inactivate the COVID-19 virus in fast-moving air at the federal NIH-Affiliated Regional and Biocontainment Laboratories. On Dec. 23, Dynamics Inc. signed a definitive agreement with Concordance Healthcare Solutions to distribute the products nationally.
Air treatment tech expands function
Michigan's UV Angel is a company that designs and manufactures UV-C light air treatment technology. The technology was initially designed to be used for healthcare associated infections. During the COVID pandemic, it accelerated its deployment to include retail spaces, restaurants, commercial real estate, schools, hotels, and other industries.
UV Angel Clean Air combines standard in-ceiling lighting with a proprietary UV-C air treatment center. Air is pulled into the UV-C chamber and neutralized, eliminating up to 99.99% of pathogens in a contaminated space or room. The treated air is then returned to the room.
The platform also provides a proprietary data analytics platform that delivers critical insights and strategic advantages to the industries employing it.
Contactless payments in Minneapolis
It's no secret that the COVID pandemic has increased the need for contactless and digital payments.
ProPoint Solutions, located in Minneapolis, sells a tech product called Super Salon that powers national salon franchises including CostCutters, Fantastic Sams, and Supercuts. ProPoint has implemented fintech services from Branch, a fintech company that provides fast payments and paycheck advances to hourly workers.
The partnership will allow salons to pay stylists instantly, paper-free, and without fees for salons or stylists.
ProPoint president and CEO Raj Mahajan told Twin Cities Business, "We're trying to solve short-term liquidity challenges for hourly workers—particularly as they're facing additional financial challenges this year."
How not to forget your mask
Have you done the mask walk? This is where you get out of your car, walk to a store's entrance, realize you've forgotten your mask, and have to return to your car.
A clothing company in Minneapolis hopes to cut down on that aggravation with hoodies that have masks attached. Alpha Wear Apparel, owned by KB Brown, is selling the hoodies with enhanced triple-ply masks that have a polyester middle layer for breathability. The sweatshirts were first designed back in March, but due the pandemic, weren't manufactured or sold until mid-November.
Share stories, offer suggestions, or comment!