Researching immune response | Promising treatments | Keeping it cool
Flyover Country fights the pandemic
A special report from:
Studying immune response in COVID patients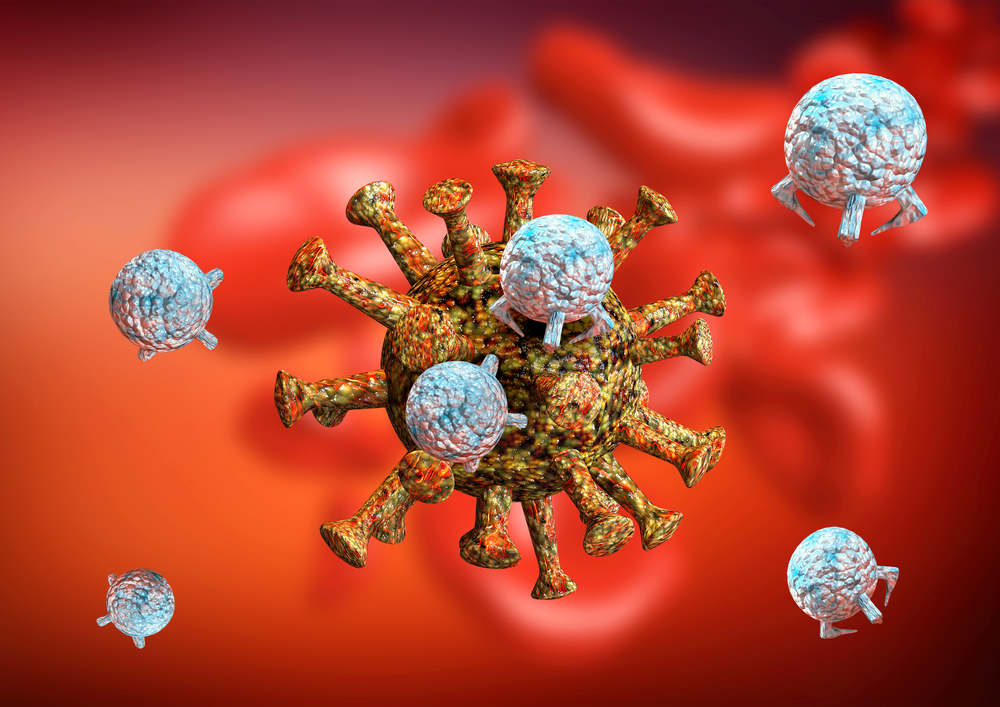 Image by Adao for Shutterstock
A startup out of Purdue University has received a $256,000 Phase I research grant from the National Science Foundation to pursue a strategy for treating severe COVID-19 cases.
Previously focused on technologies and drugs for hard-to-treat cancers, Akanocure Pharmaceuticals Inc. has pivoted its attention and has been studying groups of molecules that show promise in fighting COVID-19 and other viruses.
Sherine Abdelmawla, Akanocure co-founder, CEO, and Purdue PhD alumna said that one of the areas they're looking at is multiple organ damage that sometimes comes from COVID's abnormal immune response. Abdelmawla told Purdue's news site, "An ideal treatment would not only stop the virus from making more copies of itself but would also regulate the abnormal immune response."
OSU ID's COVID treatments with deep learning model
Computer scientists at The Ohio State University have identified, through a deep learning model, at least 10 compounds that hold promise for treatments for COVID-19. The list includes two drugs that are still being investigated and approved drugs that are currently being used for other illnesses.
The researchers are using a machine learning computer model they named "DeepCE" to predict how genes and medicines will interact and yield drug repurposing candidates. The data used comes from L1000, a National Institutes of Health-funded repository of human cell-line data showing how gene expression changes in response to drugs, and DrugBank, which contains information on the chemical structures and other details on about 11,000 approved and investigational drugs.
VACCINE RESEARCH & DELIVERY

Studying COVID vaccine misinformation
One thing that has not been in short supply during the COVID-19 pandemic is misinformation regarding the vaccine. A study from the University of Pittsburgh is aiming to understand and curb that phenomenon, particularly when it comes to the hesitancy behind taking the vaccine.
Pitt researchers, funded by a grant from the Richard King Mellon Foundation, will analyze social networks to see how misinformation campaigns are created and try to find the impact it has on certain communities, especially minority communities.
Beth Hoffman, a PhD student at Pitt's Department of Behavioral and Community Health Sciences, says that one of the reasons for vaccine hesitation over the years is that people have forgotten just how deadly these illnesses are.
Storage pods keep vaccines at right temperature
One of the roadblocks hindering the delivery of COVID-19 vaccinations is keeping them at the right temperature until they arrive at a facility.
A former firefighter in Kansas City believes he has developed a product that can get vaccines to patients at the proper temperature the entire time. Edward Collins, of Vaccine Pods LLC, makes pods that are like portable moving containers. However these pods contain a Stirling Ultracold freezer capable of holding 300,000 vials of vaccine at -100 degrees Fahrenheit.
The pods are temperature-controlled and powered by batteries that can be solar-charged. The company is partnered with HCI Energy, LLC, a designer and builder of turnkey power solutions.
Share stories, offer suggestions, or comment!