Studying COVID 'long-haulers' | Vocal biomarkers | Plasma coating tech
Flyover Country fights the pandemic
A special report from:
Studying COVID 'long-haulers'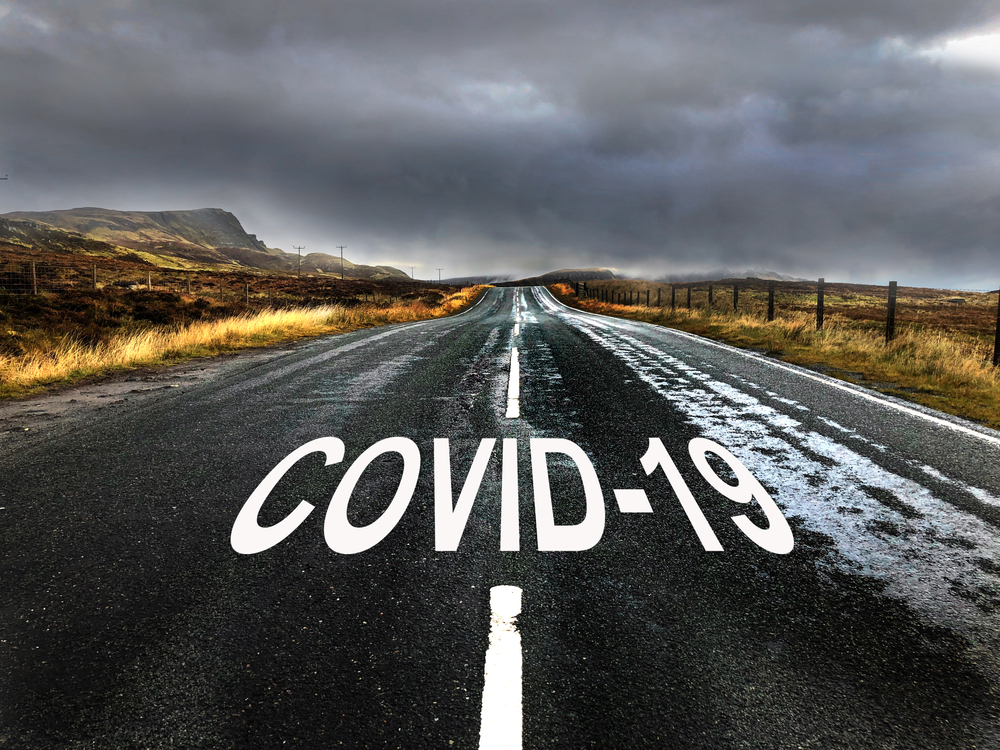 Image by Marta Ortiz for Shutterstock
You may have been hearing the term "long-hauler" in terms of the coronavirus. A long-hauler is a patient who experiences prolonged symptoms one, two, or even three months after infection. Researchers don't know the reason that some patients experience this pattern but it's being studied.
A study going on at the University of Dayton is looking at the possibility that a combination of treadmill exercise and oxygen therapy can improve the mental and physical health of long-haul participants. One of the study's leaders, Noah Greenspan of the Pulmonary Wellness Foundation, said on a recent report with Cincinnati Public Radio, "Many long haulers suffer from exercise and activity intolerance and/or post-exercise malaise and inflammation, but there are ways we can work around these systemic challenges. By quieting these inflammatory responses using both exercise and supplemental oxygen, we are seeing people's exercise tolerance and symptom burden improving and in many cases resolving completely."
Don't miss out on Midwest opportunities

Co-hosted by InvestMidwest and MGCS, the Midwest Venture Showcase will not only highlight high-growth Midwestern companies, but also include panels like "Why Invest in the Midwest," "Diversity & Inclusion in Investing," and "Midwest Unicorns Are Real" as well as informative topics like "Venture Debt 101."

Xavier U students participate in clinical trial

Xavier University is taking part in a clinical study of Sonde Health, an app that uses vocal biomarkers to determine whether someone is at higher risk of experiencing symptoms of respiratory illness associated with COVID. The trial will involve having students in quarantine make the "aah" sound for six seconds in a quiet room every day into a smartphone. If the vocal sample suggests a respiratory illness, the app will follow up with screening questions.
Using technology to use a person's voice to signal changes in health has been the target of much research recently with researchers believing that mental and physical conditions can alter a patient's voice. Sonde Health is hoping its tool can turn smartphones into early warning systems.
Mayo Clinic studies past vaccines in relation to COVID-19
A study by the Mayo Clinic suggests that prior childhood vaccines may provide some protection against COVID-19 infection. Andrew Badley, a viral disease specialist at the Mayo Clinic told BioWorld, "If you've received a number of different vaccines previously, your risk of having a positive SARS-CoV-2 diagnosis was about 60 to 80% of the rate of positive tests in unvaccinated patients. If you think of your immune system as a muscle, the more often you exercise that muscle, the stronger it is."
The study, which analyzed patient data using Nference's artificial intelligence (AI) software, examined the immunization records for people who received childhood vaccines for illnesses such as polio and measles.
Plasma coating tech company pivots for COVID
APJeT, a small plasma coating tech firm located in Morrisville, NC, is pivoting its company to help rescue the airline industry. APJeT produces a coating that is used to protect fabrics from stains. But in light of how the airline industry has suffered during the COVID-19 outbreak, it's looking for a new use for its tech.
One of the biggest concerns for air travelers is sanitization. APJeT is turning its focus from textiles to using its plasma technology to eradicate biological material for both surface and air disinfection. The firm is pushing out four systems, what it's calling the "Covidinator," an air disinfection device meant to integrate into HVAC systems, a stand-alone air disinfection system and a wand to treat surfaces.
Share stories, offer suggestions, or comment!