Vector platform tech | Tracking vaccine supply | Robotics & testing
Flyover Country fights the pandemic
A special report from:
Vaccinations from vector platform technology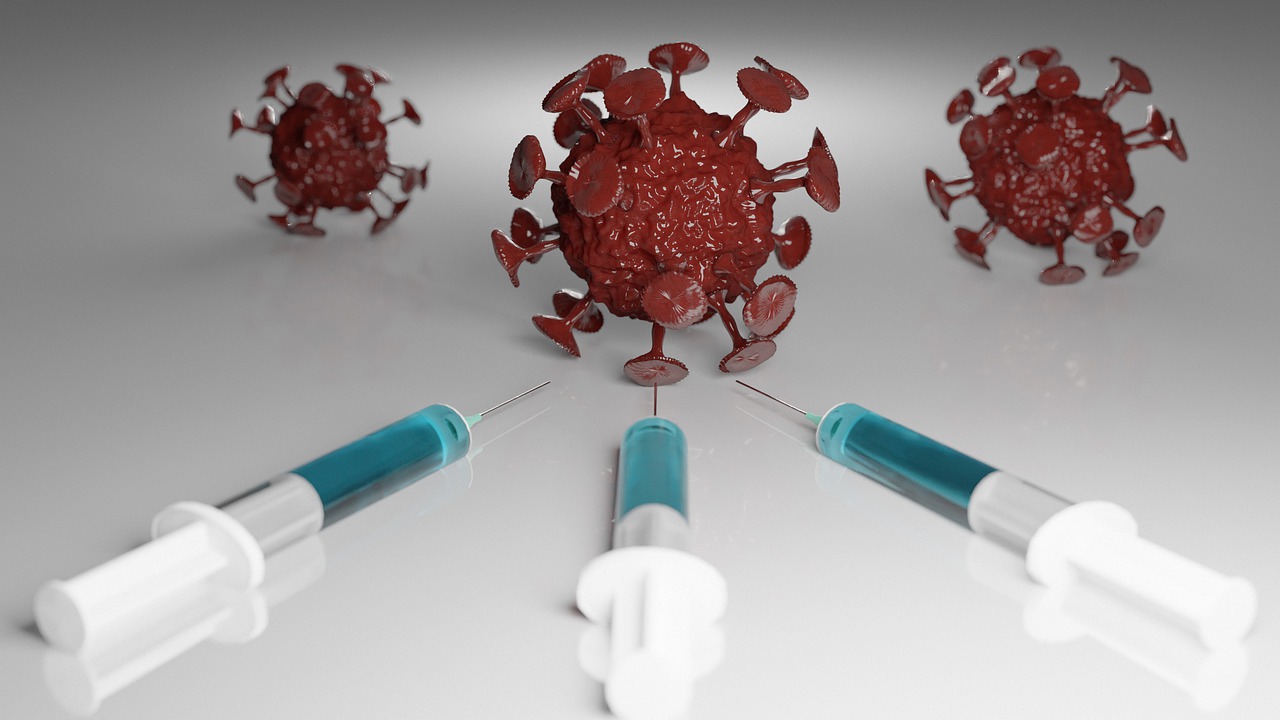 Image by torstensimon from Pixabay
In the midst of figuring out scaling and storage of current COVID-19 vaccinations, it's important for researchers to continue developing additional vaccines.
Toward that end, Michigan State University is making its way through its Phase 1 clinical trial using a vector platform developed by Andrea Amalfitano, dean of the College of Osteopathic Medicine.
The researchers remove the genetic information that causes a cold, leaving a virus that can be used as a genetic delivery platform, also known as a vector platform.
While the tech was originally designed to improve the safety of gene therapy, Amalfitano discovered that the vector can also be used in a "plug-and-play" manner to treat a variety of infectious diseases.
Since the vector platform is not an RNA-based vaccine, it would be much easier to scale up production.
Tracking vaccine supply for healthcare workers
Due to challenges they faced in tracking vaccine supply and administering the two-dose regimen, University Hospitals in Cleveland is looking at new ways to optimize the delivery of the COVID-19 vaccines to healthcare works.
University Hospitals (UH) Vice President of Operations and Logistics Sam Brown told Fox8 News, "There's nuance between the various vaccine manufacturers. We want to make sure those steps are hardwired. We want to understand our inventory across the health system when we're scheduling folks."
UH has partnered with Logis Solutions. Its new software will track 28,000 employees and affiliated caregivers and utilize text message and email reminders on when the second vaccine dose is needed.
CMU uses robotics system for testing
Carnegie Mellon University is unveiling its Tartan COVID-19 Asymptomatic Testing Program, which will enhance the detections and prevention of the spread of COVID-19. Tartan Testing will allow all asymptomatic Carnegie Mellon students, faculty and staff in the Pittsburgh area to be tested once a week throughout the spring semester.
Certified CMU lab personnel will be able to process and analyze thousands of tests a week using complex robotics systems. It's expected that the lab will be able to provide results within 2 or 3 business days.
Cleaning viruses from the air
Finding a way to protect the air that we breathe is of top importance until the COVD-19 vaccine reaches wider circulation.
The University of Minnesota's College of Science and Engineering and College of Veterinary Medicine has been testing air purification technology for Molekule, a company out of San Francisco. The study focused on PRCV, BCoV and H1N1, which are closely related to SARS-CoV, MERS-CoV and SARS-CoV-2.
So far the testing illustrates that Molekule's nanotechnology inactivates coronavirus strains (bovine and porcine strains) and the H1N1 flu virus by up to 99.99% in single pass experiments.
Share stories, offer suggestions, or comment!